B&T Women Leading Tech Awards wrap up
Resolution Digital was a proud category sponsor of 2022 B&T Women Leading Tech Awards design category, which celebrated gender diversity in the technology industry.
According to the European Commission's Women in Digital Scoreboard from 2020, only 18 per cent of technology specialists are women, and women are still paid less for the same work as their male counterparts.
The B&T Women Leading Tech Awards was created to support gender parity and representation across the tech industry and is inclusive of gender diverse members of the tech industry, as well as any individual identifying as a woman.
We know that women are incredible leaders, innovators and creatives, and at Resolution Digital we embrace a diverse and inclusive culture.
Resolution Digital Director of Creative Technology Olia McDonald presented IBM Associate Partner Helen Whitehead with her award. Whitehead's standout entry showcased her remarkable leadership of IBM's design team across Australia and New Zealand. She has also set up a design studio in Perth, and supported emerging technology creatives and Indigenous students through IBM's education programs.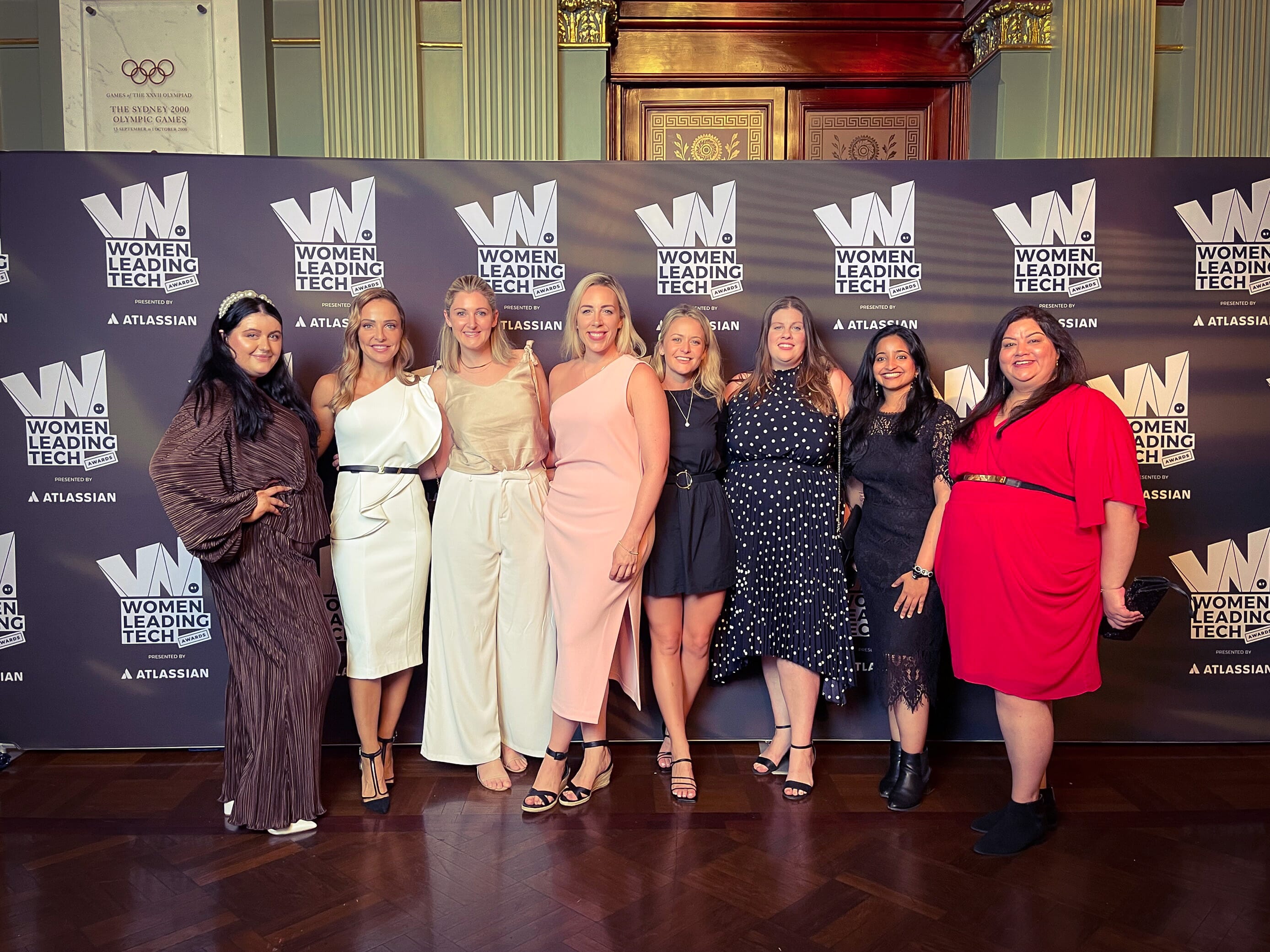 "Whitehead hopes to continue increasing diversity within IBM by creating additional opportunities with a focus on women of colour and driving and improving innovation embedding ethical approaches and removing bias within systems." – John Bastick, Editor, B&T
It was a phenomenal evening hosted by B&T at Town Hall in Sydney, Australia. Our team members from Sydney, Melbourne and Brisbane came together to celebrate and support the event. As an agency, we're proud to recognise women leading the technology industry, and support a gender diverse and inclusive future for all.
Read more about the full list of winners, here.


Learn more about our services