Get ready for big savings! Black Friday, one of the most anticipated shopping events in Australia, will be launching on Friday, November 25.
What started as a post-Thanksgiving shopping opportunity in the US, has become a fully-fledged global in-store and online sales phenomenon, that brands and retailers can't afford to ignore.
"eCommerce has kept businesses alive throughout 2020 and 2021, with a huge number of merchants making the transition to a fully functioning eCommerce model. The leaps that eCommerce has made over the last two years have ensured that online retail will remain an enormous part of the economy, even in a post-pandemic world."
Leigh Williams, Founder & Managing Director of eStore Logistics
Experts predict a 3% YoY increase in online purchases in the 5 weeks leading up to Christmas this year[1]. With this massive revenue and growth-driving event around the corner, now is the time for brands to fine-tune their approach to Black Friday. By rolling out a smart omnichannel marketing strategy that focuses on audience targeting, they will place themselves ahead of the clutter of competitors.
2021 Black Friday Stats



Black Friday 2021 marked an all-time high performance in Australia with an 8% increase in revenue vs. pre-pandemic levels (2019)

[2]

.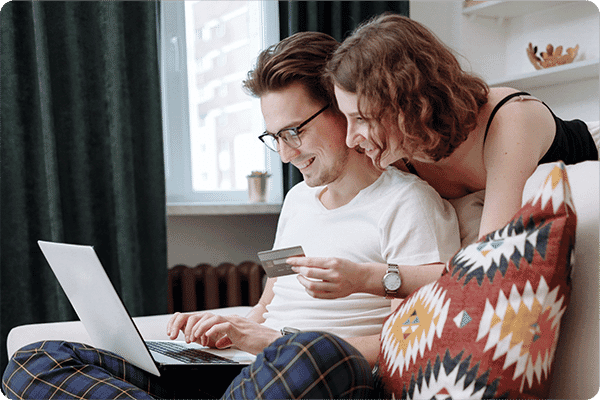 Buy now pay later firm Klarna reported that Australian sales volumes on Black Friday went up by 298% compared to 2020 and that throughout 'Black Friday Week' sales went up by 353%.[3]

Last year, the best-performing category for online retail was jewellery & watches, with a 312% increase in sales vs. 2019, while in-person purchases saw technology retailers take a 168% boost.[4]
Victoria was the biggest Black Friday sales spending state in 2021, with roughly $190 million in sales generated over the weekend, followed by New South Wales and Queensland spending $163 million and $73 million respectively.[5]

Amazon's product views were up by 8% and purchases were up by 18% from the year before.[6]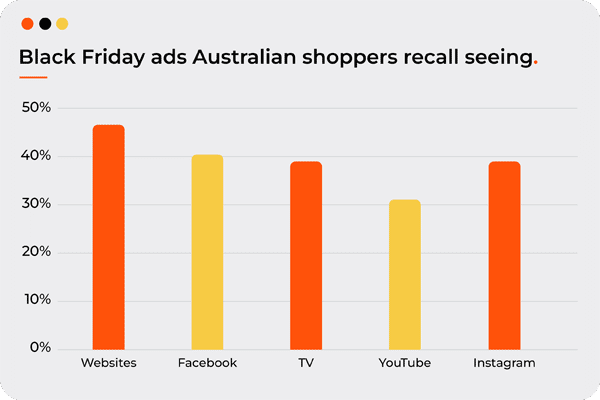 Source: au.yougov.com/news
Shopper insights



Last year, Gen X had the highest intended spending average in Australia over the Black Friday weekend, with $457 per person. Gen Y was close behind, with an average of $421, followed by Gen Z with $339.

[7]
51% of Black Friday shoppers in Australia are male

47% are aged between 18 and 34

15% have a household income of $100 - $120k

[8]

41% of Christmas shoppers intend to begin their Christmas shopping in November

[9]
What is the difference between Black Friday and Cyber Monday?
Back when Black Friday was a US-only in-store holiday, Cyber Monday was created to be Black Friday's online counterpart. Featuring sales that couldn't be found in-store it marked the beginning of the pre-Christmas shopping season. Until quite recently, shoppers could expect tech products to enjoy even greater discounts on Cyber Monday.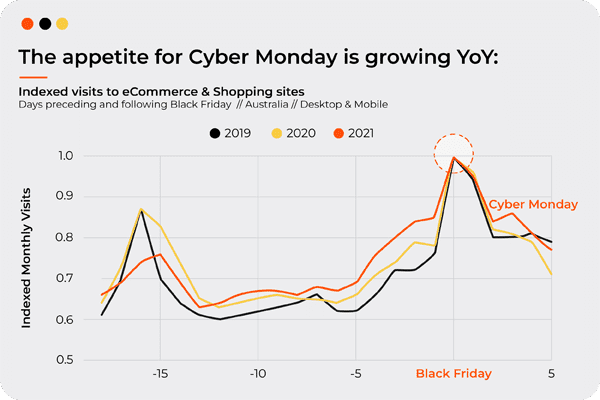 Source: Similarweb Advisory Service
However, the line between Black Friday and Cyber Monday is becoming increasingly blurred as most brands now run similar, additional, or even exclusive online deals for Black Friday and launch their deals earlier in the month. Therefore, discounts will vary per product on each day and from one retailer to the next so do your research ahead of time!



Can shoppers expect stock issues during Black Friday 2022?
Last year, Adobe Analytics reported a 258% increase in out-of-stock messages compared to 2019[10] and we can expect this trend to continue in 2022. Stocks have been fluctuating throughout the year, with many brands suffering from wanting sales volumes as a result. While some brands like Canon and Nikon successfully turned things around and renewed their stocks, other brands such as Dyson and most car manufacturers are still struggling due to supply chain issues.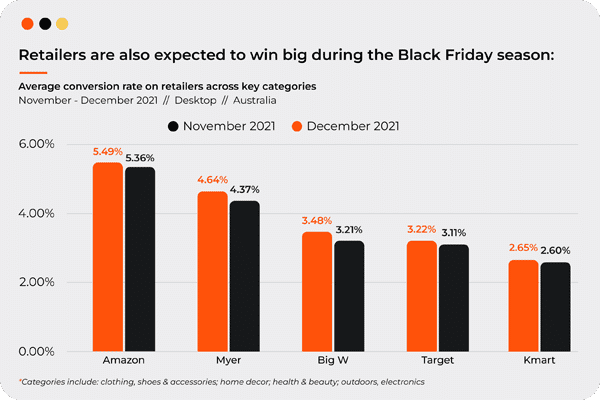 This means that some deals might sell out even quicker than usual and delays for delivery might also be extended as brands are awaiting new stocks.
What can brands expect from Black Friday 2022 and how can they best prepare?
The stats above clearly show that 2021 was a record-breaking year that far outperformed pre-pandemic levels. With the ever-growing adoption of digital marketing by new market players and the return of in-person shopping, we're expecting this record to be broken yet again in 2022 with a YoY growth of at least 3%.

To take full advantage of the sales period, we expect brands to start communicating deals well before the actual Black Friday date of November 25.
SimilarWeb has shown that traffic tends to spike up to 15 days before Black Friday (Source: Australia Holiday Shopping Report 2022) so brands should consider this shopping behaviour as part of their marketing strategy. For most brands, Black Friday sales will generate a surge of website traffic and since 51% of all retail traffic came from new users in 2021[11], this creates a perfect opportunity to convert first-time visitors into loyal lifetime customers.
It's important to note is that a growing number of Australians are expressing concerns over the Australian Post delivery times and unexpected delays. Black Friday is perfectly positioned to leverage this loss of trust and as a result, we might see shopping behaviours shift as Australians start their Christmas shopping early to take full advantage of savings and ensure that presents arrive well ahead of Christmas day.
Finally, the Black Friday sales season is creating a unique free-for-all situation, with Google Trends showing that 71% of consumers are willing to purchase from a retailer they had never bought from before in the sales.[12] More than ever, being visible at the perfect shopping moment and for the right audience will be key to driving traffic and revenue growth.

Source: [1], [2], [3], [4], [5], [6], [7], [8], [9], [10], [11], [12]
Learn more about our eCommerce related services
Need some help with your

eCommerce strategy

?