Protect and manage your brand against negative content in Google and other search engines.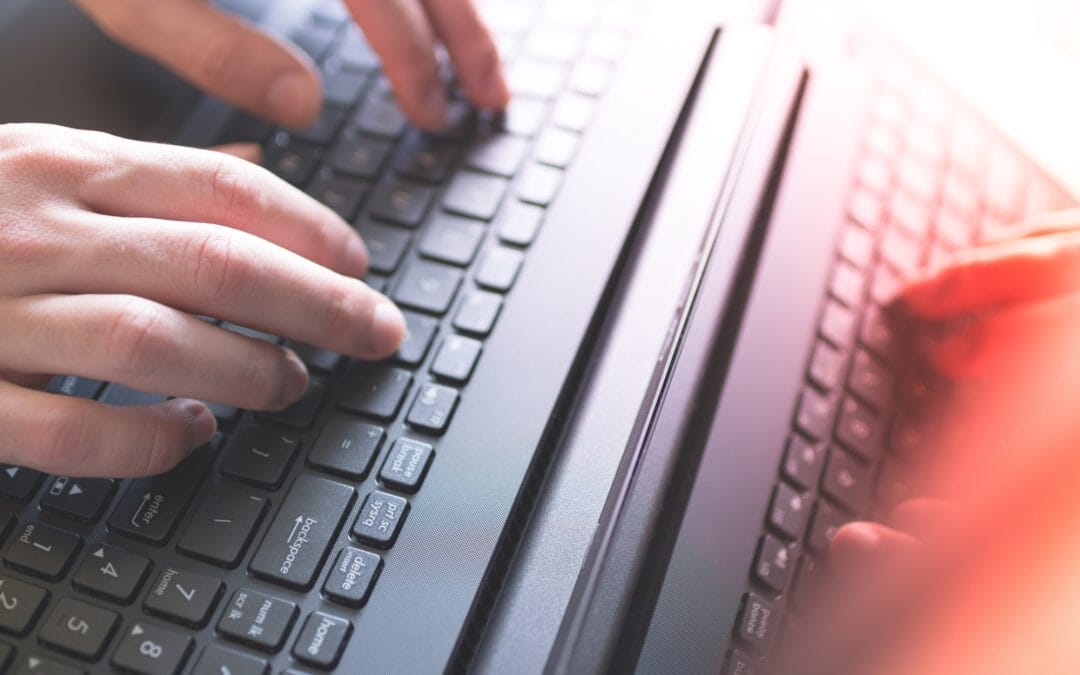 Think about when you're researching the pros and cons of a brand. What's one of the first things you do? You Google it.
Your customers are doing the same thing. But did you know? Seeing a negative result on the page (for instance a rant by a disgruntled employee) can create a huge 32-40% drop in positive perception.
What's more, your most valuable customers are affected most – those you've invested in to get them singing your praises by the water cooler, at the pub and to the family dog.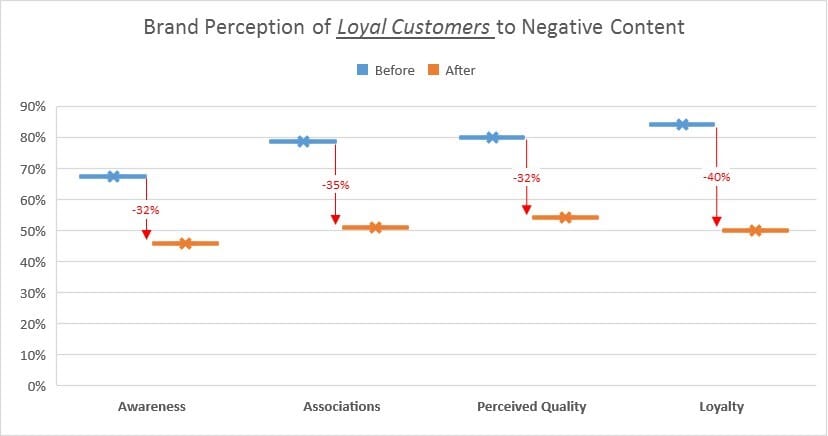 Source: Wouters & Botha, University of Cape Town, Effect of UGC on CBBE, March 2016
Introducing… Brand Safety for Search!
To ensure your brand advocates stay advocates, we've developed a new product called Brand Safety for Search.
How does it work?
With the help of your SEO team, you control what gets seen on the first page of Google for your brand name.
In other words, your SEO team can create and implement individual SEO strategies for 10+ owned or partner websites to ensure you own every piece of real estate on the first page.
How does this differ from my existing SEO strategy?
First and foremost the job of your SEO team is to make sure your main website is front and centre when customers research the products you sell. Unfortunately, this tunnel vision focus on your main website is as far as many teams and SEO strategies go.
In contrast, the Brand Safety for Search toolkit looks beyond your main website to target social proof (what other people are saying about your brand). This ensures people who already know (and love!) your brand stay sold on it.

I'm in, What covered?
Assessment
Reach of negative content
Risk analysis
Competitor assessment
Strategy
A plan of action to mitigate the impact of negative content
Legal and policy
Paid, owned and earned media channels
Partnerships
We can also implement and provide ongoing brand safety management as an additional program of work – as you'll see below.

Implementation
Consultancy and support
Creative development
Website development
Paid search
SEO
Response
Influencer engagement
Partner management
Social media management
Monitoring
Social, and online alerts
Search visibility
Trend analysis
Does Brand Safety for Search really work?
It's the secret weapon our clients don't want their competition to hear about. That's why they're anonymous in the case study below where we used Brand Safety for Search to get them ranking for the right reasons