Executive Summary At their recent Performance Summit, Google announced some key updates. Most notably: AdWords and search results redesign: updating this to be a more consistent experience across devices with better performance insights. Maps and local search:...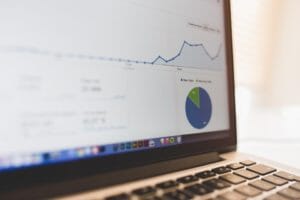 Executive Summary
At their recent Performance Summit, Google announced some key updates. Most notably:
AdWords and search results redesign: updating this to be a more consistent experience across devices with better performance insights.
Maps and local search: providing new ad formats as well as better ways to measure online-to-offline sales.
Expansions and refinement in search and display: there are additional keyword targeting layers, new audience targeting capabilities and unique bid modifiers.
Overall, the updates are good news for advertisers, allowing more control, visibility and ultimately efficiencies in their campaigns within Google.
Detailed Overview
It's a well-worn cliché at this point to say a company is shifting its focus to mobile, though with Google's recent announcements, it's clear that their wide-ranging bets in the mobile space are starting to come together into a cohesive vision. At their recent I/O conference, we heard Google emphasise their artificial intelligence (AI) assistant and the Google Home product (a competitor to Amazon's Echo), a messaging app called Allo, a mobile virtual reality (VR) platform called Daydream and so on – all with a heavy emphasis on machine learning/AI and mobile applications. In all, we're getting closer to the reality of an "I'm Feeling Lucky" single search result – with Google Now serving answers to a user's question before they even ask it. This becomes even more impactful in the realm of voice search on mobile and Google Home-type devices.
With more than half of Google searches now on mobile or tablet, and 30% of those mobile searches having a local context, Google is making a concerted effort within search to provide a more mobile-centric experience for both users and advertisers.
Advertisers have frequently heard Google speaking on micro moments, mobile-first approaches, "intent + context" and online-to-offline connections – all concepts that advertisers have explored over the past few years with varying levels of success. On top of all of these concepts, however, have been advertisers' needs to better make sense of an increasingly complex digital ad space through more effective measurement of mobile ads, and to increase control over targeting so that messages provide the most utility.
Google announced several sweeping changes aimed at addressing these issues. We'll break some of them down one-by-one:
AdWords and Search Results Redesign
Expanded Search Ads: To provide greater flexibility and boost ad performance, Google expanded the amount of text in search ads by 50%. This is in testing now – including nearly a dozen Resolution advertisers – and will roll out in full in late 2016.
AdWords set for an overhaul: Beginning in 2016 and 2017, "AdWords Next" looks to simplify the experience of gathering performance insights. Advertisers can expect a more streamlined view of KPIs and visualised data such as account-level device spend and performance by hour of day, similar to what you would see in the AdWords app.
Removal of right-rail ads from Google desktop: Another step towards consolidating the search experience across all devices.
Maps and Local Search
While various forms of ads appeared in Google Maps over the years, Google added "Promoted Pins" to the mix as a way for advertisers with store locations to proactively target people in Maps, using directions to send offers and incentives for a nearby location. McDonald's, for instance, was mentioned as a test partner.
In an effort to further scale their online-to-offline measurement capabilities, Google announced they'll supplement their current offline store visit measurement offering with beacons to increase accuracy and expand measurement to smaller locations.
Expansions and Refinements in Search and Display
Though keyword targeting remains (for the time being) the primary targeting mechanism in search, Google continues to offer new refinement layers on top of keyword targeting. We've seen the introduction of Remarketing Lists for Search Ads (RLSA) and Customer Match – which both add audience targeting capabilities – and now Google formally announced two more key targeting methods:

Similar Audiences in Search: Advertisers using RLSA will be able to expand targeting to Google-defined audiences that have similar characteristics to your RLSA segment(s), a common targeting technique on social platforms.
Opening up device bid modifiers in two ways: (1) Unique bid modifiers will now be available for mobile, desktop and tablet and (2) those modifiers will now range from -100% to +900%.
According to Google, the Google Display Network will offer inventory in exchanges outside of Google's network in an effort to expand reach while maintaining precision
Resolution POV
For Google to "win" in the connected environment that we live in – but have really only seen the start of – they're right to devote their energy toward a myriad of mobile-centric offerings. That means a devotion to VR and Cardboard, Google Now/assistant, Allo, as well as the shift toward making the advertising that funds all of these more mobile-friendly. At its core, Google is still about "intent + context," as they say, and it's encouraging to see them make moves in this direction.
Resolution and its advertisers have advocated for many of the changes that Google formally announced, and in many cases, have been testing these features in their earliest stages. Similar Audiences, for example, has the opportunity to provide much-needed scale to audience targeting in search, and we're excited to take full advantage. In all, advertising dollars spent with Google can be spent more effectively and with more precision, aligning AdWords with some of the more effective targeting techniques commonly applied in social advertising. Expanded Search Ads will be a rather significant change in terms of how ads are displayed as well as managed – including the process of converting to longer ad formats – though the expanded text affords advertisers more opportunities to provide a relevant experience in the SERPs. Finally, the shift towards individual bid modifiers by device brings advertisers much more flexibility in terms of targeting as well as performance optimisation.
Summary
Overall, we're encouraged by the balance that Google is striking between increased control – which can often mean increased complexity – and the simplification of data analysis and insight in AdWords and their 360 Suite. These shifts should enable advertisers to both provide more utility to people in those crucial "moments" while also delivering additional insights and extracting more meaning from their AdWords campaigns.