An effective reputation management strategy will protect your digital footprint from becoming a liability.
When doing business through the internet, reputation is everything. Customers don't buy goods or services from companies or entities they don't trust. Your brand's digital reputation directly affects who, when and how people buy from you.

That's why brand reputation management is a vital part of any online retail business. No matter how well things might be going now, you're never more than a few bad reviews or a digital misstep away from a reputation crisis. Using the services of a company that specialises in reputation management and digital content production can help to ensure that such a crisis never occurs.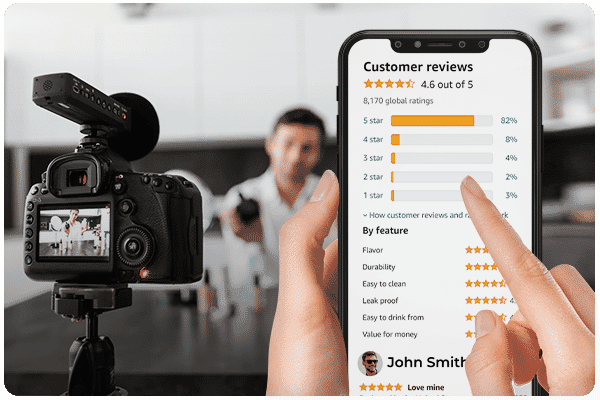 Essential strategies for online reputation management



The most likely way for your brand's digital reputation to be damaged is through negative reviews. Whether through Trustpilot, Reviews.io or another internet-based platform, a single negative review can put off a potential customer. A slew of negative reviews might imply that your brand can't be trusted and won't provide the quality of customer care that your potential customers are looking for.

The issue is that you can't prevent negative reviews from being posted. Some of your rivals might even engage in the dark arts practice of posting fabricated negative reviews of your business. Again, you can't stop this from happening - but there are things you can do to limit the effect of these reviews.
What is online reputation management?



Online reputation management is the active monitoring of mentions of your brand or business on the internet, with a particular focus on review websites and social media. It involves identifying negative comments and reviews, engaging with those who post those reviews and reacting to any negative media coverage your brand might receive. A basic example of online reputation management would be releasing a public statement to address a negative press story.

A business can't manage every channel of communication open to the public, but it can manage some, such as:
Owned media
——
Your website and any content you post on it, for example, a blog.
Shared media
——
The accounts that your brand owns and operates on social media. You can think of your social media channels as the digital equivalent of a business card.
Paid media
——
Any media channel that requires payment from you, for example, sponsored Google and social media adverts or promoted content delivered by influencers.
Earned media
——
Any coverage that your brand or business receives free of charge on external platforms. This includes review websites like Trustpilot as well as mentions in forums, press coverage and blogs.
All these channels can be actively managed to safeguard your business.
Why is online reputation management important?



Online reputation management is important because businesses need to know what's being said about them online. If a business is unaware of perceived shortcomings, it can't address them. Your digital reputation is the internet's version of word-of-mouth.

Statistics and research indicate that as many as 85% of all consumers take reviews posted online as seriously as they would take a recommendation from a friend. That's fantastic if your digital reputation is good and consumers are recommending you, but if the reverse is happening, it can be disastrous. If you're not monitoring your online reputation, you won't be aware of its impact.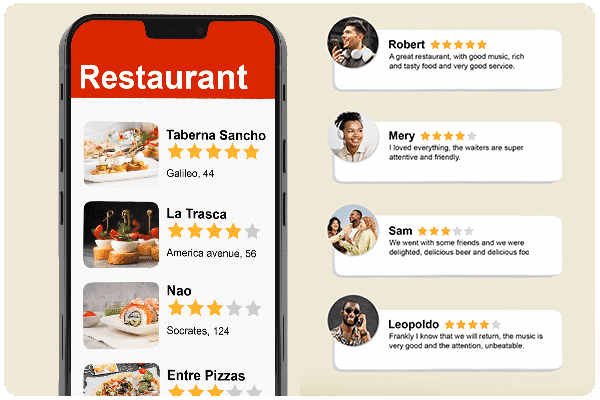 We can all think of times when a bad review or a warning from a friend has put us off the idea of buying something or using a particular service. A high-profile case that most people are likely to remember happened in 2017 when a video of a passenger being forcibly dragged off a United Airlines flight went viral. As a direct result of that incident, United Airlines lost $1bn in value. You might not operate a multi-billion dollar business, but reliable statistics indicate that 86% of customers are hesitant to buy from companies that have bad reviews. You could be missing out on enormous volumes of business because you're not actively managing your online reputation.
How online reputation management can help you



Planning and implementing an online reputation management strategy can help you to reduce the liabilities of an online reputation crises and is imperative to a successful SEO strategy. Active online reputation management will deliver the following benefits:
Improved brand image
——
By being seen to act on customer concerns and respond to complaints.
Better brand visibility
——
Through customer interaction on social media. Remember that it's not only the person making a comment who sees your response to them on social media - it's all their friends and contacts.
Greater depth of business insights
——
By treating reviews and negative comments as feedback, thus helping with future planning.
Boosted sales


——
Through cultivating an image of being accountable, approachable and receptive.
If you want to reap the benefits of having more control over your brand image online, Contact us.
Originally published on AdNews.
Learn about our online reputation management strategies.
Learn how our

SEO services can help strengthen

your online brand reputation