Do you have a Rocket on your Facebook? HERE'S WHAT IT MEANS Facebook is now testing a second News Feed, different from the normal timeline.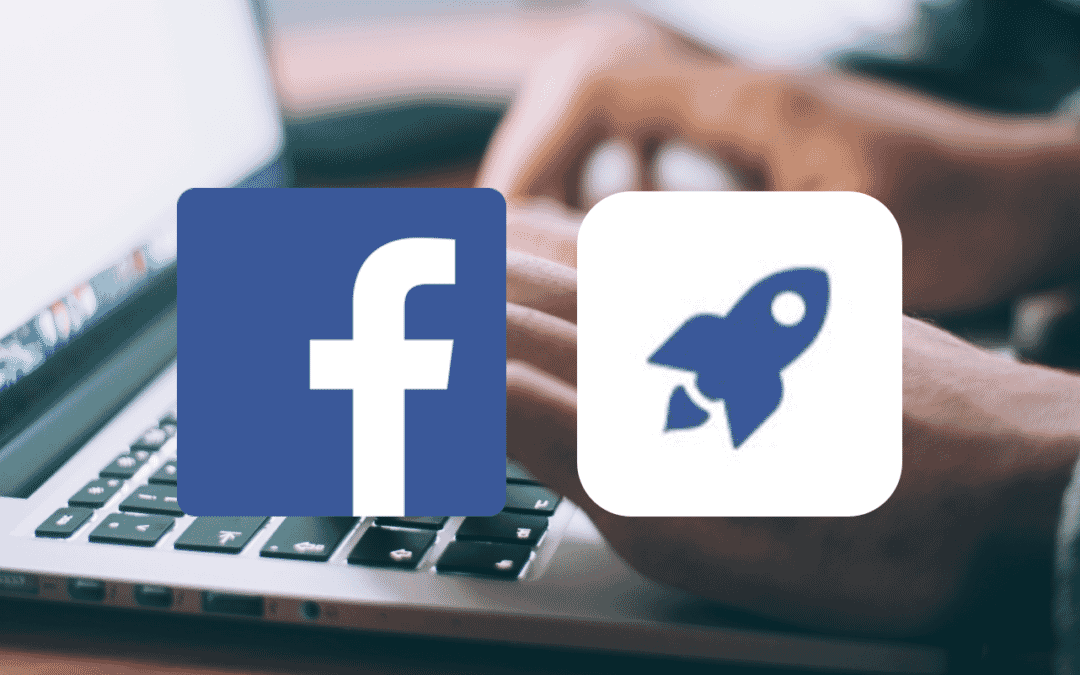 Do you have a rocket on your Facebook? Here's what it means
Facebook is now testing a second News Feed, different from the normal timeline, which will generate new pictures and videos based on your personal preferences and friends. Facebook say it's so we don't see the same old boring content but it's a big opportunity for Facebook to sell new inventory. In-app, it's represented by a rocketship icon.
Read the news.com.au article now >>
Losing the ISP Privacy Fight is only the beginning
In the U.S., the House of Representatives joined the Senate in a joint resolution to repeal the FCC's recent privacy rules. Part of the privacy rules means that if service providers want to boost their ad business with consumer data, the FCC won't stop them. Considering carriers know your name, address and payment info, and combined with data brokers' vast store of purchase history, they can track nearly everything you've done with a credit card – creating a serious competitor to Facebook and Google's duopoly.
Read the article on The Verge now >>
MCN and AOL expand audience segments
MCN is increasing the number of tradeable Multiview audience segments within the ONE by AOL: TV platform from 15 to 47, expanding MCN's programmatic TV offering for Australian media agencies and advertisers.
Read the AdNews article now >>
No YouTube ads on channels with less than 10,000 views
YouTube has announced that it will block ads appearing on any video channels that have less than 10,000 views – effectively blocking 88% of YouTube channels. The changes give YouTube enough information to determine the validity of a channel and ensures community guidelines and advertiser policies are being followed. It has also made it easier to report impersonating channels.
Read the AdNews article now >>
Facebook says Instagram Stories now more popular than Snapchat
Facebook counted more than 200 million people using Instagram Stories – more than the 158 million that Snapchat counted at the end of last year.
Blis partners with TVTY to launch location-based ad campaigns
Blis and moment marketing company TVTY have partnered to launch location-based ad campaigns based on real-time events. Marketers can deliver personalised, location-powered ads based on moments such as sporting events, changes in the weather and more.
Read the Mumbrella article now >>
Programmatic audio gaining popularity
Digital audio is reaching a mass audience with millions tuned into Spotify, Pandora, podcasts and digital radio. It has the advantage of being a seamless experience. For instance, at a summer party, a beer brand could slip in an ad unobtrusively. What's more, podcasts will soon have the ability to support programmatic ads.
Read the ExchangeWire article now >>
Oracle buys Moat
Moat will now join Oracle Data Cloud in a bid to gain more funding. As part of the merger, Moat will still act as an independent platform. The acquisition continues Oracle's push into digital marketing, with Moat joining Vitrue and Bluekai.
Read the Oracle press release now >>
Google to support addressable and linear TV ads buys on DBM
Google is adding advanced TV buying capabilities to DBM. Google will now connect its ad tech to addressable TV inventory through its broadband and TV service Google Fiber. Google will also support local market TV buys in DBM through a partnership with WideOrbit, as well as national broadcast and cable inventory aggregated by clypd.
Google plans ad blocking feature in popular Chrome browser
According to Google, the feature will default to 'on' on both the mobile and desktop chrome browser – blocking any ads that don't comply with the Coalition for Better Ads
list of standards. This includes autoplaying video ads with sound and large sticky ads.
Read the Wall Street Journal article now >>
Learn more about our Digital Marketing services
Contact us to discover how we can deliver

Remarkable Results

for you

.