Social Commerce has made it easier than ever to sell online, and retailers who adopt early are reaping the benefit as more brands take advantage of these great new shoppable formats.
In this three-part guide we will cover what you need to know.
Part 1: The Basics of Social Commerce
82% of all Australian households shopped online in 2020, and since the world is on social media, it makes sense that businesses are reaching their audiences there.
Why is Social Commerce Important?
According to Jia Wertz, CEO of Studio 15, a sustainable fashion brand, in an article for Forbes magazine "social commerce is inevitable… driven by the changing cultural and consumer preferences of younger generations".
Avionos found that 55% of online shoppers have made purchases via social media.
Why are retailers sitting up and taking notice? Social commerce can…
Increase sales by driving traffic to your online store/website
Increase customer growth & engagement
Improve customer loyalty and retention
Build brand awareness at scale
Reach younger audiences who are more active on trending social media platforms
Interested in how your brand can benefit? Get in touch today to chat to one of our social eCommerce specialists.
Part 2: Social eCommerce Platform Overview
Let's take a look at the best social media platforms for eCommerce.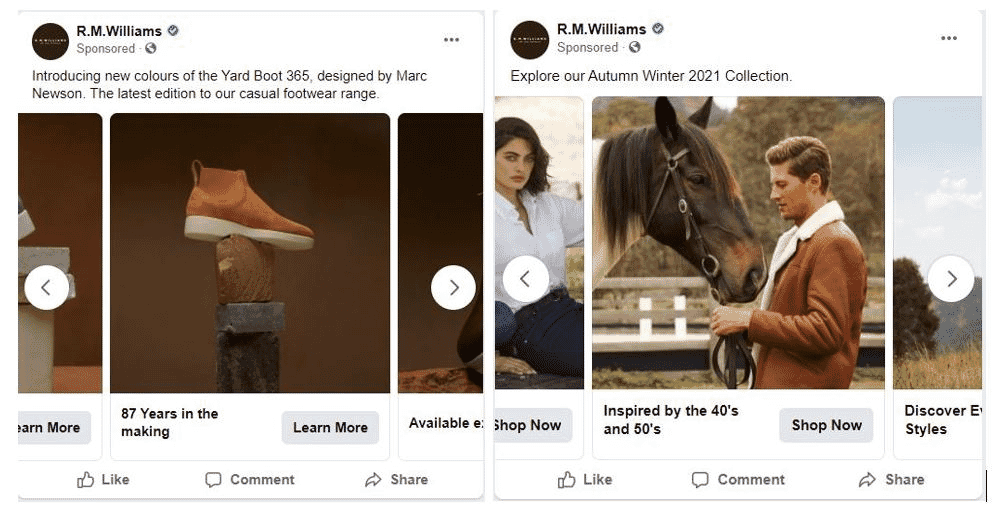 Facebook Social Commerce
Did you know over 200 million small businesses worldwide use Facebook tools?
Guess it's not so surprising considering it has roughly 2.8 billion monthly active users.
Facebook has invested heavily in creating a shoppable experience that consumers like. By featuring products in a carousel format and enabling users to 'Shop Now' with a simple click, they have reduced the reliance on the retailer having a well optimised landing page.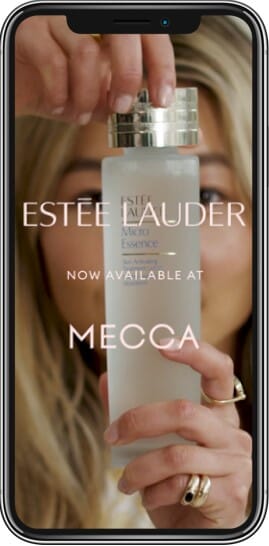 Instagram Social Commerce
Instagram started turning heads in the social eCommerce world by introducing their 'shoppable posts and stories' features.
84% of users want to discover new products on Instagram. So, Instagram Shop lets businesses tag products in their posts.
Some markets are yet to get these great new features, however the option to make an Instagram story shoppable is available with the 'swipe up' feature.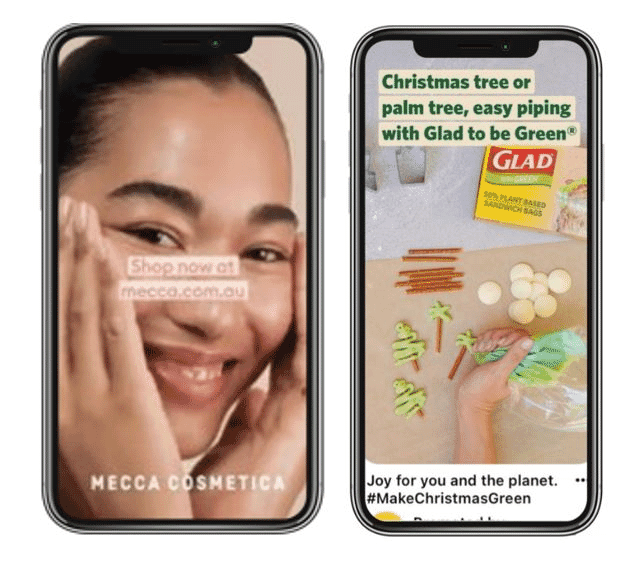 Rich and Buyable Pins
Pinterest is perfect when it comes to intersecting the buyers journey. The only thing it lacks is scale in the Australian market, but it wins on relevance.
About 47% of social media users use it to discover and shop for products. (Cowen and Company, eMarketer 2019)
That's 3-times higher than Facebook or Instagram!
There are 3 types of Rich Pins - articles, recipes, and products.
With Product Rich Pins, you can display the most up to date price and stock availability.
You can also sell products directly within Pinterest using Buyable Pins & Promoted Pins.
Promoted Pins place your products in front of your targeted Audience and with Buyable Pins, users can purchase products with a click of a button.
Pinterest's research shows that 93% of users plan their purchases on Pinterest, and 87% make a purchase after seeing something they pinned on Pinterest. (Revive Social / Research Pinterest)
With Pinterest recently launching offices in Australia and New Zealand, we can expect their footprint here to grow, including a greater focus on eCommerce formats.
Snapchat Social eCommerce
Snapchat is making a steady start with their eCommerce integration. It introduced shoppable brand profiles in 2020.
Brand profiles enable brands to showcase their products via
Branded AR lenses
Highlights
Story Posts
Native Store
They launched a 'Store' experience by integrating Shopify and added a 'Swipe to Shop' feature.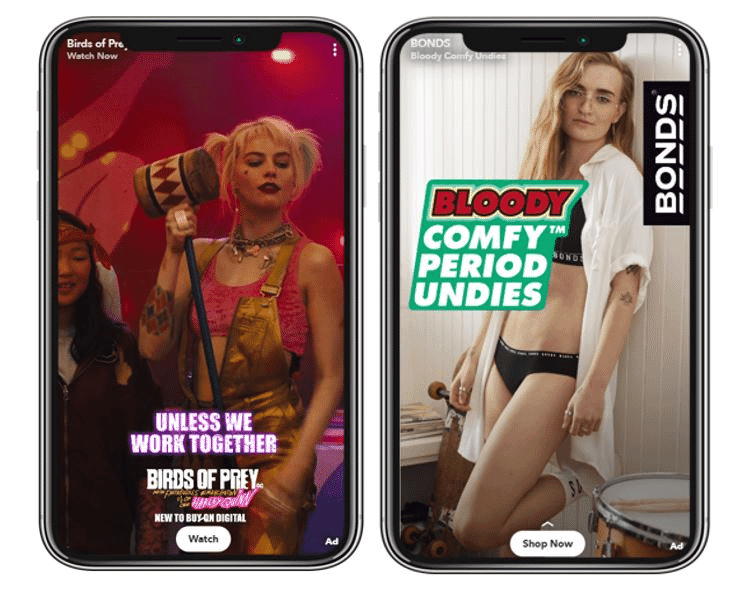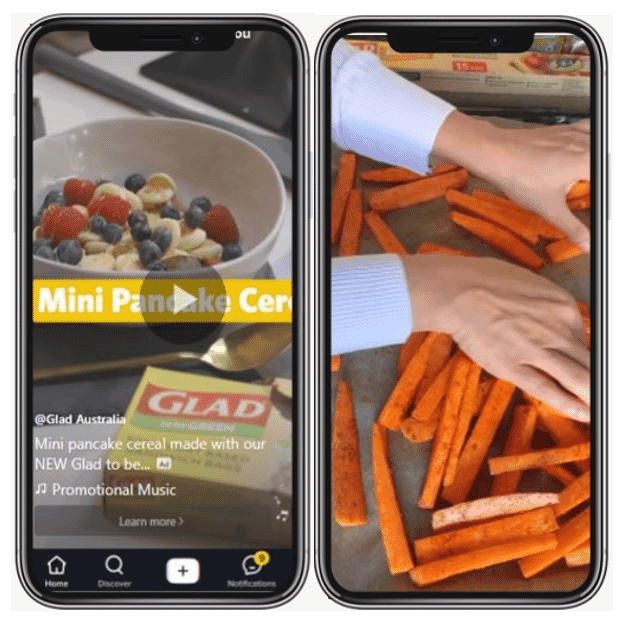 TikTok: Social Commerce on the Rise
Facebook, Instagram, Pinterest, even Snapchat have one thing TikTok doesn't: eCommerce features.
TikTok intends to launch live-streaming shopping features and let users order products directly as the TikTok stars showcase them.
So, is TikTok the 'next big thing' for social eCommerce?
They've laid the groundwork for it..
In the US, TikTok worked with Walmart in December 2020 to create a one-hour shoppable variety show. TikTok creators tried on clothes from Walmart, and viewers added what they liked to their cart.
Closer to home, the boys known as The Inspired Unemployed create regular videos highlighting the latest fashion and have done campaigns for Fendi and Louis Vuitton, even though they weren't actually familiar with the brands themselves.
Part 3: Social Commerce Tips & Tricks
Here are 4 quick ideas to get you started.
1. Working with influencers
Is influencer marketing still a relevant tactic? The answer is yes, but why?
With 17% of companies spending over half their marketing budget on influencers, they are fast becoming an important extension of the marketing team. Just look at watch brand Daniel Wellington who started modestly, investing $30K in micro-influencer activity back in 2010 and are now worth $228m and partnering with influencers on a global scale such as Kendall Jenner.
Sometimes it pays to go niche and there is an army of micro-influencers with their own unique style and audiences who work with brands in creative ways. 89% of companies say ROI from influencer marketing is comparable to or better than other marketing channels, especially for fashion, beauty, travel and lifestyle brands.
2. Have a solid strategy
Having a solid strategy in place is essential for a successful social eCommerce campaign.
A good strategy involves:
Having content that jumps off the page – thumb-stoppingly good visuals make a huge difference
A media strategy that really understands your audience and cleverly targets based on behavioural and demographic data
A testing plan that looks to optimise performance, not set and forget
Featuring your product in all available formats (think vertical, think horizontal, think square)
3. User-generated content brings customers closer
User-generated content helps you do three main things:
Build trust with audiences
Attract new users
Build out volume of content with little resource requirements
In the sea of sameness, brands need to find ways to appear authentic and reliable.
If a consumer tags your business account on their Instagram or Facebook post, consider reaching out to say thanks.
Consider campaigns designed to incite user-generated content
4. Integrate customer reviews
Good reviews drive sales. Bad reviews don't.
Reviews assure consumers of the quality and value of your business/product, which helps them make a purchasing decision. If you are a business that has built a good product, reviews may just help you ship more units. If you are not, perhaps marketing is premature.
When your product is ready, encourage customers to post their reviews.
You can share positive reviews in posts & stories. Of course, negative reviews happen to the best of us. Respond diplomatically and use the intelligence to help build a better product.
5. Consider how it fits into your overall marketing strategy
One of the core reasons for embracing social eCommerce is to offer your consumers as frictionless a journey as possible.
You shouldn't think about your approach to social eCommerce in isolation, consider the following:
Who are you trying to reach, and how does it tie into your wider targeting?
Where do you want the user to go after interacting with your social media?
How does your social platform help create a more streamlined user journey?
Over to you
Social commerce integrations will continue to grow in both importance and adoption.
Get in touch today and see how you can evolve your approach to social commerce.
Learn more about our online advertising services
Contact us to discover how we can deliver Remarkable results for you.