Led by Resolution Digital's TransAct, Amazon Advertising and OMG agencies completed the first eCommerce Accelerator Program in Australia.
In a first of its kind for Australia, Amazon and Omnicom Media Group (OMG) partnered on a comprehensive program covering retail strategy, operations, catalogue management, advertising, brand building, retail marketing & the suite of tools, analytics and insights available through the Amazon platform
The eCommerce Accelerator Program known as OMEGA has been in place in the USA for a number of years, but not available in Australia.
The training took place over 2 months, culminating in competition entries where participants demonstrated the expertise learned through the program by applying it to current OMG clients.
OMG Chief Investment Officer, Kristiaan Kroon, explained "Commerce capability is critical for our clients, and therefore we are investing at every point of the consumer journey.
Nearly 70 OMG staff completed the Amazon OMEGA course, and we are now the most certified business across Amazon products and services in Australia. This gives our clients market leading advantage, which we will continue to accelerate"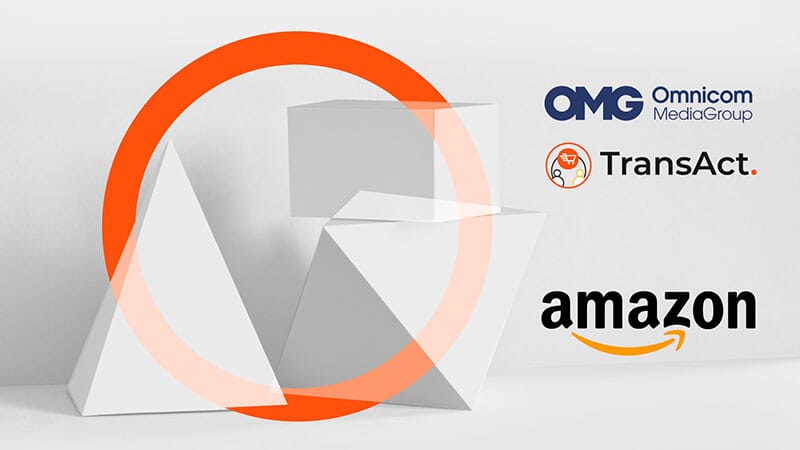 Amazon and OMG Agencies delivered the first OMEGA with TransAct
OMG had participants from all its brands led by its Resolution Digital TransAct business. TransAct is OMG's dedicated ecommerce practice which has rapidly grown since its launch four years ago using a proven localised framework for accelerating advertiser's eCommerce performance and maturity.
One of the key pillars of TransAct is building out a client's presence on marketplaces, with Amazon being a key focus. This made the decision to partner with Amazon and develop the eCommerce Accelerator Program an obvious choice.
Mohammad Heidari Far, General Manager at Resolution Digital, says:
Over the best part of 4+ years we have been evolving our TransAct business, especially in the rapid growth area of marketplaces across the eCommerce landscape. It is not only key to focus on the strategic framework but also the hands-on elements, which makes the eCommerce Accelerator Program crucial in delivering an end-to-end marketplace growth solution for our clients.
By applying its proprietary framework, TransAct have been able to deliver remarkable results for OMG clients. Examples include a 13X sales uplift for a consumer electronics company on Amazon through TransAct and 106% increase in sales for an FMCG business.
Gavin McColl, Resolution's National eCommerce Lead, says: "The quality of training delivered by Amazon was exceptional. This was entirely evident in the calibre of the final entries, something which wowed us and Amazons leadership. The skills learned on this program are already being put into action and our clients will continue to reap the rewards of the time and effort put into the course by our people."
Remarkable Results in eCommerce
Our eCommerce strategies go beyond owned channels and consider how to aid our clients to excel across the modern digital shelf, including everything from search-based shopping ads to marketplaces and pureplay eCommerce platforms.
Resolution Digital's eCommerce specialists will help you accelerate your online sales growth on marketplaces, online retailers, or direct to customer across both organic and paid channels. Talk to us today.
Press coverage: B&T September 2021
Learn about our eCommerce Services
Talk to our

eCommerce experts