In-housing is broadly being viewed as a threat to digital media agencies, however, they are perfectly situated to help brands navigate many of the challenges they will face when making the switch.
Creating an in-house media buying team is a common venture for marketing teams across Australia - the move is becoming ever more viable as additional channels such as Catchup TV (CTV) and Direct Out of Home (DOOH) are now able to be bought via automated platforms.

But taking media buying in house still represents a significant financial commitment for brands, not only in terms of the salaries they will take on by building their team, but also the increased platform & media costs they will pay by losing access to their agencies negotiated rates.

The process itself is also complex, requiring a significant investment in capability and time spent in planning. Unfortunately, many brands underestimate the investment of time, support, and resources they will need to effectively implement and maintain an in-house team that will justify this outlay.

Many reach out to consultancies, who whilst not necessarily experienced media buyers, may have an existing track record of delivering similar transformative enterprise processes that places them top of mind for brands when looking for a partner to guide them.

However, despite the in housing movement broadly being viewed as a threat to media agencies businesses, they are perfectly situated to help brands navigate many of the challenges that they will face when building, and maintaining, their in-house media buying operations – and ensuring that they see their desired ROI from this undertaking.
Common issues for in-house media teams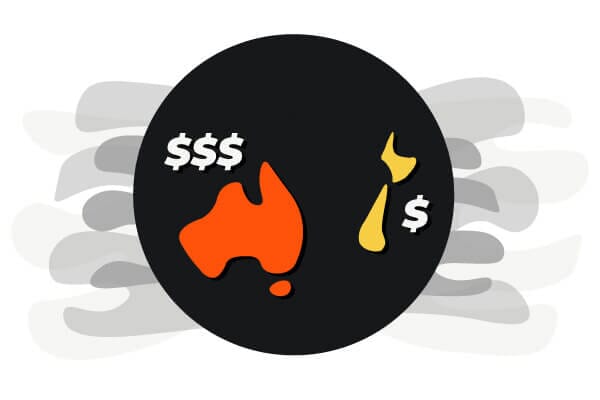 Local knowledge
In-house team become more commercially viable the more budget they are managing, causing many brands to centralise global activity within a media buying hub. Whilst making commercial sense, this centralised team then lacks localised resource for markets that they will be buying in.
Whilst automated platforms make the actual transaction process possible from centralised hubs, this team can struggle to develop an understanding of each market that they are buying across.
The most obvious of these being the language barriers that must be overcome when curating domain lists and brand safety set ups in non-English speaking markets, however there are more technical differences that can have a significant impact on campaign performance - such as the different technology providers in each market, the varying adoption of industry best practices such as
ads.txt
, and the sophistication of publisher's supply side technology.
For example, in some markets programmatic buying via private deals can represent up to 60% of all transactions, whilst remaining below 5% in some developing markets.
By partnering with agencies that are a part of a global network, the centralised team will be able to access local best practices across brand safety and publisher management in any region that they chose to activate in.
Establishing good process


Well-established processes are vital for ensuring efficient workflows, allowing activation teams to perform as effectively as possible. A newly formed in-house team will be starting life with a blank slate but will not want to go through a trial-and-error process when developing these practices.
There are a daunting number of questions that in-house teams must answer before scaling their operations successfully, such as what is our naming convention? What is our QA process? How do we receive campaign briefs?
Having this process established becomes ever more pertinent for global brands where there are an even greater number of internal stakeholders that are effectively clients, all needing established expectations across factors such as reporting & SLAs.
And with added complexity and scale, the chances of potentially costly errors in campaign set ups increases. A famous example being a blank yellow ad with an extremely high bid that was programmatically served across the whole of the internet for 45 mins. The Financial Times estimated the cost of this mistake was in the region of US$10m.
By necessity, agencies are specialists in developing and optimising the processes & workflows required to create highly efficient teams to service their clients and can provide the template for brands to build their own successful operations.
Resourcing during the transition period and beyond


Given the extremely high demand in the current job market for staff with biddable platform skills, it may take time for an in-house team to be fully resourced, but due to the financial commitment of building this team, brands will want to begin making their transition as soon as possible.
In addition to delays in scaling the team, in-house teams often experience higher rates of churn than typically seen at media agencies – with agencies able to offer fresh challenges by reallocating staff onto different accounts. It is very likely that there will be instances where an in-house team will be under resourced, reducing campaign performance and increasing the likelihood of costly mistakes being made.
By partnering with an agency that can provide media buying support, the in-house process can begin before the in-house resource has reached its planned level. This can then become a carefully managed transitional process, as platform responsibilities are migrated as the in-house team is further grown and trained. Then once this has been transitioned, agencies can provide ad-hoc resource to supplement any shortfalls with in-house resource.
Brands and marketers should be looking to partner with an agency that can also demonstrate their experience in training and troubleshooting
Ongoing specialist knowledge


Even once the media buying responsibilities are fully transitioned – it is very likely that brands will still require some form on ongoing support. In-housing is often referred to as a spectrum – it is rare for brands to take 100% of responsibility on themselves.
Agency activation teams are supported by a village of additional specialist staff to supplement the platform activity, from DCO strategy & development to CRM & DMP management and integrations. Whilst media budgets may justify a brand hiring an activation team to run their biddable media buying, it is unlikely that they will have the scale to justify hiring the additional staff for some of these very specific functions, or that their in-house activation team will have the bandwidth to develop their skills across each of these additional work streams.
As agencies can spread the costs of these specialists across multiple clients, they are able to provide a flexible source of additional specialised capacity to a brand's in-house team, and act as an incremental resource to lead larger initiatives beyond the day-to-day responsibilities of the in-house team.
Futureproofing

Once established with a way of working, there is a risk that an in-house team can become stagnant, and no longer continuously develop. This can happen for several reasons; an in-house team may face less external pressure to push their capabilities, may lack the budget to commit to test larger initiatives, or may simply lack the capacity to keep abreast of the latest updates across the industry and evolve their marketing strategy accordingly.
There may also at times be too much of a focus on bottom line performance to be able to divert any budgets away from tried and tested strategies.
Whereas agencies are ideally positioned to test out new platforms and ideas. Given the pooled resources and diversity of clients that an agency team works across, they have the scale and bandwidth to simultaneously test new products and iterate new tactics.
Ultimately, what this
in house model
looks like and the support that will be required will differ for every brand – there is a broad spectrum of ways that responsibilities can be allocated between themselves and their partner. Therefore, in addition to helping to solve the potential problems listed above, marketers should be looking to partner with an agency that can also demonstrate their experience in helping their clients navigate this process, that can provide a clear, detailed road map for each step in the transition, and has an established structure for any ongoing support that may be required.
Resolution Digital is a full-service digital agency and is able to offer a range of products, solutions and training for brands making the switch to in-housing. Whether you are looking to fully integrate to an in-house team or just take on part of the digital marketing work yourself, talk to us today.
Learn about our Paid Media Services.
Interested to learn more about

media buying

?