Everything you need to know about Amazon's Prime Big Deal Days 2023.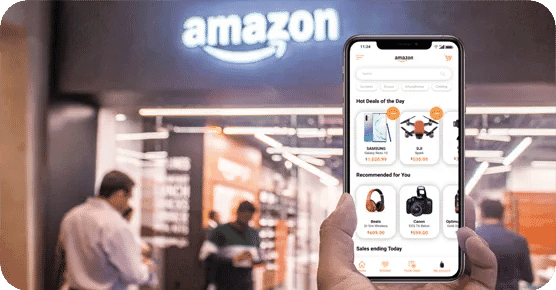 Another Amazon sale is on the horizon, exclusive to Amazon Prime members.
"Prime Big Deal Days" is a 48-hour shopping extravaganza, happening from October 10th to October 11th.
The exclusive two-day sales event promises to deliver major savings across every category, and is echoing 'Prime Early Access' sales that are available in other markets.
If you're sat wondering what the fuss is all about, think of this event as the precursor to the Black Friday shopping frenzy on November 24th.
In this article, we'll dive into:
What we know about Prime Big Deal Days
While "Big Deal Days" will span for 2 days, and is set to make a mark Amazon has cheekily nicknamed this event the "2nd Prime Day," which translates to one thing for consumers: expect some seriously attractive deals.
What to expect from the sale
Gear up for some great discounts from the likes of Bose, Logitech, L'Oréal Paris, Bose, Miele, Philips , plus many more well-known brands.
In addition, "Invite-only deals" are back for Prime Big Deal Days. Amazon has rolled out invite-only deals during Prime Day over the summer that allowed Prime members to sign up for exclusive deals on the products that are expected to sell out.
Apart from usual tech updates, over the past few Prime days there have been some surprising frontrunners such as PepsiCo (an OMG Client), LEGO, Kindle Scribe, Baby wipes.
Whether you're eyeing the latest Echo Dot or planning to upgrade your Kindle, this could be the perfect opportunity.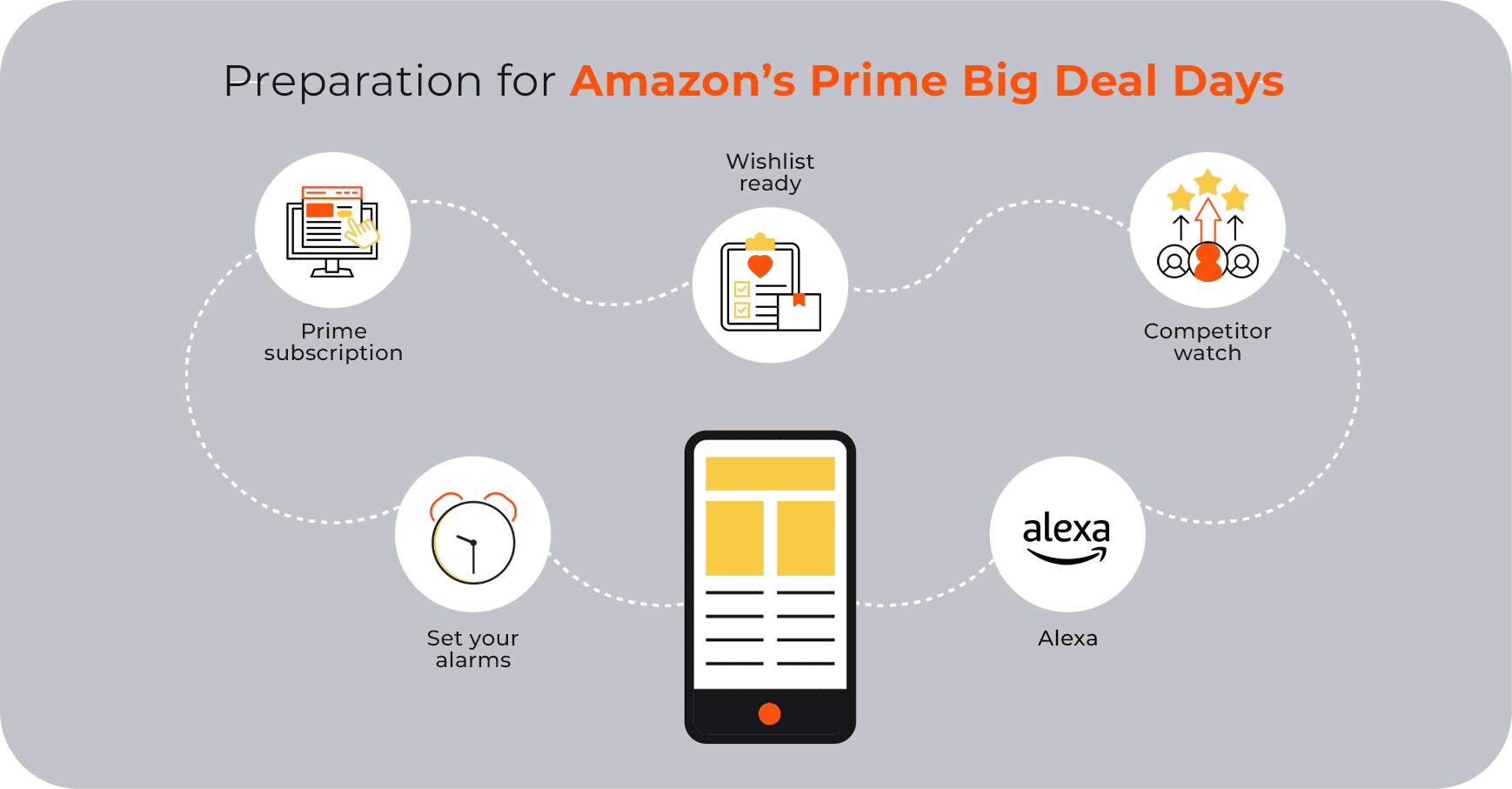 Preparation for Amazon's Prime Big Deal Days
If you're serious about snagging the best deals, preparation is key:
Prime subscription: If you haven't already, ensure you have an active Prime subscription. Remember, this event is exclusively for Prime members. Plus only prime members can sign up to Invite-only deals on select products that are expected to sell out.
Wishlist ready: Have a list of items you're eyeing? Add them to your wish list. It'll save you precious time when the sale goes live. And with prime membership you can subscribe to receive deal-alert notifications related to recent Amazon searches and recently viewed items.
Competitor watch: Other retailers like eBay might slash their prices to compete with Amazon. It doesn't hurt to compare deals.
Set your alarms: Popular items tend to sell out fast. So, as the adage goes, the early bird gets the worm.
Alexa: Get deal notifications from Alexa up to 24 hours in advance on eligible items saved to a Wish List, Cart, or Save for Later. Just enable advanced deal alerts on any newer Echo smart speaker. Then, ask Alexa to remind you of the deal once it's live, or ask Alexa to make the purchase when the deal is available by saying, "Alexa, buy it for make the purchase when the deal is available by saying, "Alexa, buy it for me.
Conclusion: Prime Big Deal Days vs. Black Friday
The looming question remains: do you make the most of Amazon Big Deal Days or hold out for the discounts Black Friday has in store?
Black Friday might offer bigger discounts across various products, but it also comes with the risk of items running out of stock, due to higher demand.
For bargain hunters and avid online shoppers, the end of the year is shaping up to be a deal-centric time.
Whether you're a Prime member or considering joining the bandwagon, one thing's for sure: Amazon's Big Deal Days is one to watch.
Transact eCommerce Director, Alice Cléret comments, "Amazon is tactically rewarding their members, whilst also attracting new prime members. Although the cost of living has risen this year, Amazon Prime Day had a spike in 25% sales in Australia compared to 2022, and so doubling down and taking advantage of Australia as a ripe market of opportunity is a smart move by Amazon."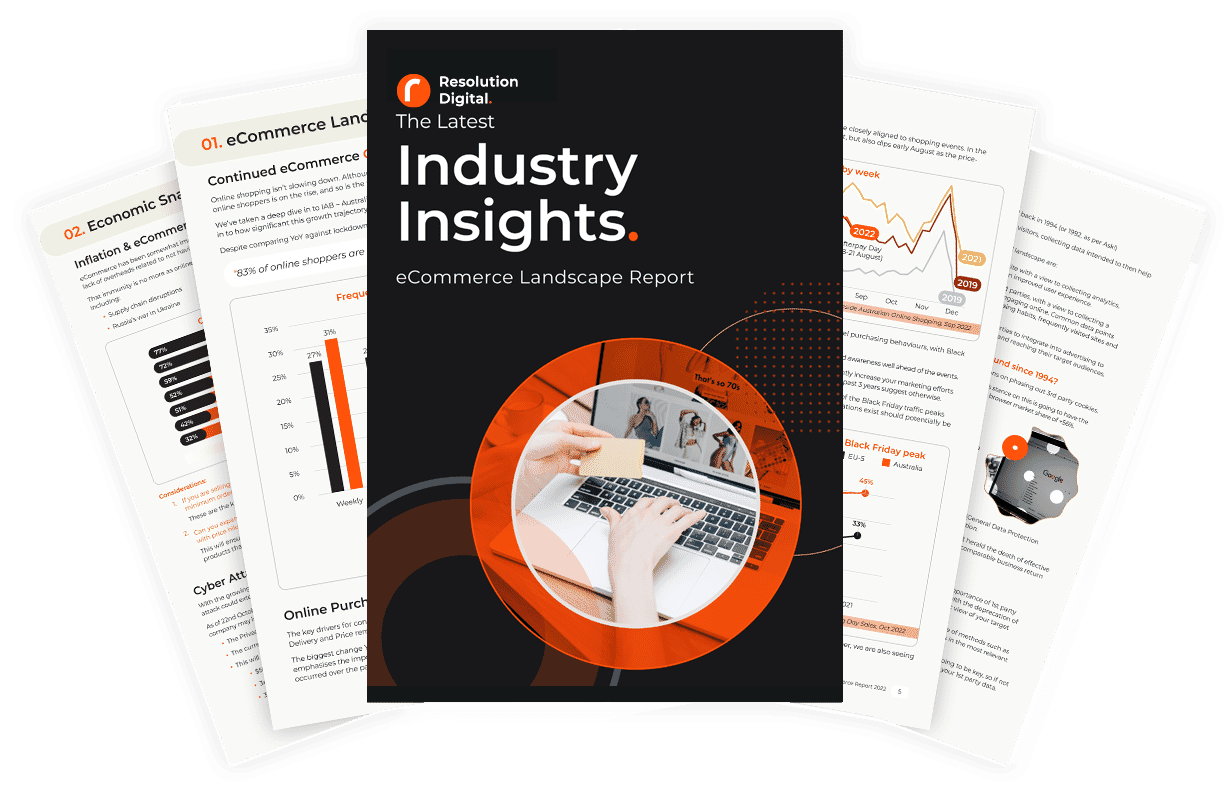 The latest industry insights: eCommerce Landscape Report
This report is intended for any brands with an online presence, including account managers, eCommerce specialists and agencies, and internal account teams or for those interested in deepening their knowledge of the current eCommerce landscape.
Learn more about our eCommerce Services
Talk to us about how we can accelerate your Amazon Marketplace strategy