Facebook's annual F8 conference took place this week. It focused on Facebook's mission to connect the world and all the initiatives that are underway to help them to achieve that goal. In his keynote speech, Mark Zuckerberg shared Facebook's 5-year and 10-year...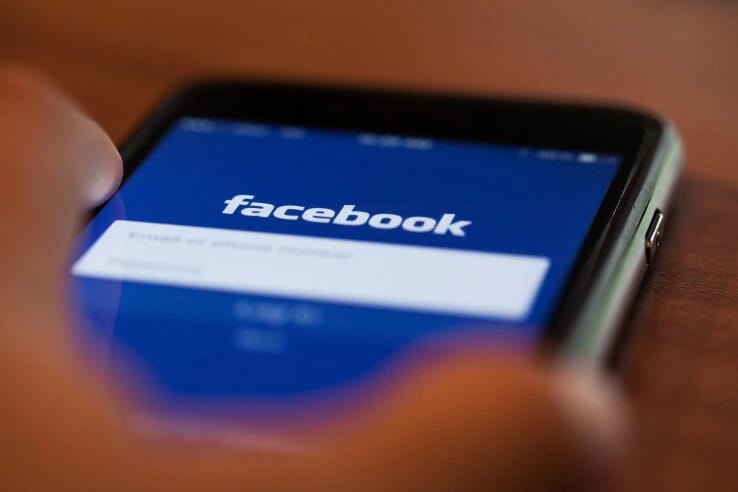 Background
Facebook has announced that it is shutting down its ad exchange, Facebook Exchange (FBX), on November 1, 2016. FBX allows advertisers to leverage cookie-based data through a Demand Side Platform (DSP) to reach their audience on Facebook's desktop ad placements. Advertisers presently using a DSP plus FBX to execute retargeting strategies will need to migrate their campaigns to Facebook's Dynamic Product Ads (DPA) offering and buy this media through the Facebook Ads API through managed service providers like Resolution Media. This change will take place globally across all markets except for Bangladesh, China, Iran and North Korea, where Facebook doesn't have a presence.
Resolution POV
While over 90% of Facebook ad inventory is mobile, Facebook FBX is limited to desktop ad placements (see Table 1 below). The important thing for advertisers to understand is that this change does not represent a diminution of their ability to retarget users on Facebook with dynamic ads. To address this retargeting use case natively through the Ads API, Facebook launched Website Custom Audiences in January 2014, and began supporting dynamic creative in February 2015 when they released Dynamic Product Ads (DPA). Migrating to DPA bought through the Facebook ads API presents clear benefits: by uploading a product catalog and implementing the Facebook pixel, advertisers can continue to execute retargeting campaigns with the added advantages of access to Facebook and Instagram mobile inventory and additional ad products.
Table 1: Facebook Ads API vs. FBX Features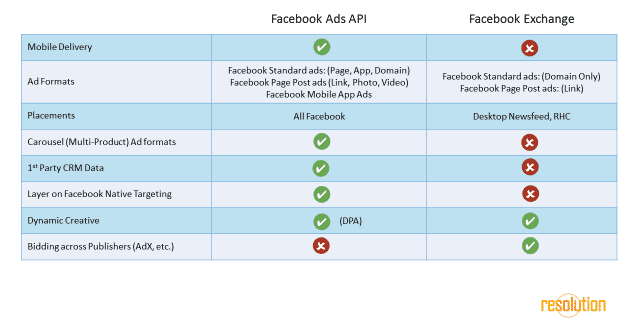 Summary
Advertisers can expect that expanding their retargeting efforts on Facebook to mobile inventory will yield significant performance improvements. For advertisers who are still running FBX media, a partner like Resolution Media can provide migration assistance and ad operations expertise.
For more detailed information, visit our FBX shutdown blog post.