All you need to know about an eCommerce SEO strategy, to increase organic traffic to your website.
The online retail industry has been growing at an exponential rate. That's been true for a long time, but never more so than in the past three years. The general public is now completely comfortable with doing business online, so any retail business that doesn't have an online presence is missing out on revenue.
Making a success out of online retail isn't a simple matter of having a great website, though - it's about having a great website backed up with an effective eCommerce SEO strategy.
The eCommerce market in Australia alone is set to be worth USD $32.3 billion by 2024. Brands online can be doing much more with their direct to consumer (D2C) strategy and product offerings, using SEO to their advantage for a competitive edge.
Our eCommerce Director, Alice Cleret shares all you need to know about an eCommerce SEO strategy, to increase organic traffic to your website.
If you're new to the idea of eCommerce or SEO, or you're simply looking for a way to improve on the strategy you already have, this article is for you.
In this article, we will explore:
What is eCommerce SEO?
eCommerce SEO stands for Search Engine Optimisation in the eCommerce landscape. It's the process of improving the content of your website with relevant keywords to boost its ranking in search engine results.
The higher you rank with Google, the sooner potential customers will see your website and the more likely they are to convert. Backlinks are also helpful as they improve the credibility of your website and will help you to rank better with Google.
It's possible to jump the queue by paying for an ad listing, but an organic listing is cheaper long-term and doesn't come with an "advert" tag on Google. Plus, we know that paid ads aren't always cheap for generic terms, which can have a lot of competition to bid for.
For brand terms, however, it's very likely that your website ranks in first position so brands should use paid search strategically. Using a tool such as our integrated search service, OneSearch will help you to improve your search performance and get more bang for your buck.
In practice, eCommerce SEO is for websites selling D2C (direct to consumers) or retailer sites. This is different to generic SEO which is used to improve discovery of products and ultimately lead to sales.
Why do you need eCommerce SEO?
When people want to find something in the 2020s, they look to Google. Rather than looking for adverts, they're looking for popular pages and information that will help them decide what they intend to buy. If you've bought things through the internet before, you'll know from experience that you rarely venture beyond the second page of search results. Often, you won't even go beyond the first page.
If your eCommerce site doesn't appear on that first page, you're missing out on customers. The quality of your products is irrelevant if nobody can see them. It is as simple as that.
You might have the most attractive website and the most interesting products or content within your industry, but if that isn't backed up with a strategy for getting people to your site in the first place, you're doing your business a disservice. The most recent figures available, taken from a study by Outbrain, show that search engines are still the biggest drivers of traffic to retail websites, beating out social media by more than three hundred percent.
eCommerce SEO isn't just a "nice to have" idea, it's a necessity.
Getting started: How to optimise your D2C eCommerce website
Developing an effective website can be broken down into stages, and it starts with keyword research. You need to know which queries your potential customers type into Google when looking for products like yours. A good way to do this is to go to Google and search for similar terms.
For example, if you sold flowers in Sydney, you might search for "Sydney flower shop." You might also search for "flowers in Sydney." When you've searched for these terms, look at the related searches that Google suggests at the bottom of the page. These are similar terms that people search for when conducting searches for your product - and Google gives the information away to you free of charge.
There are software programs that can help with this. The key is to find terms that are used often (volume) but aren't being targeted by too many of your competitors (competition).
We use FlightDeck, which is a software programme that helps us to understand what users are searching for. Because the focus of eCommerce is now all about contextual search, we focus on keywords contextually related to core business terms.
For eCommerce, we focus on search intent so keywords with strong commercial intent should be mapped to product pages, whilst keywords with informational intent can be linked to an engaging piece of content, such as a blog.
High-volume, low-competition keywords are what you're looking for. These words need to be seeded throughout your site without looking forced and should be especially prevalent on your static pages. For reference, those pages are likely to be:
Your homepage
Your "about us" page
Your "contact us" page
Your FAQ page
From there, your ideal SEO eCommerce process should look like this: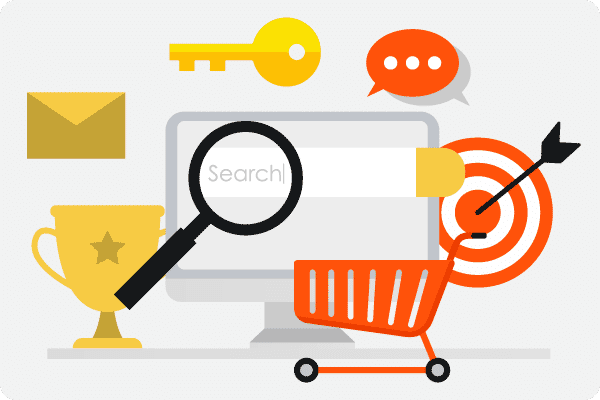 Create specific category pages for top-of-the-funnel keywords, by which we mean that if your site doesn't already have a page to attract searches for a specific term, you should create one.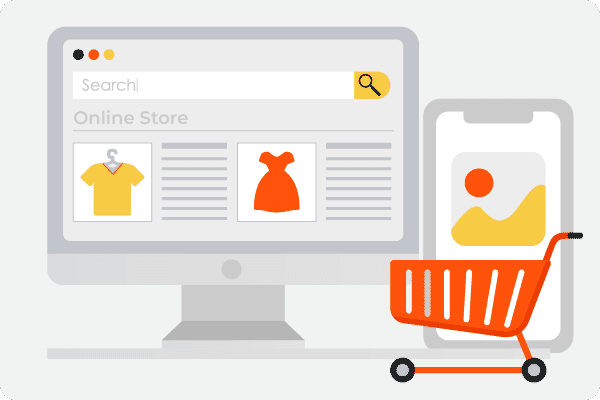 Optimise existing product pages with individual meta page titles and descriptions for each page.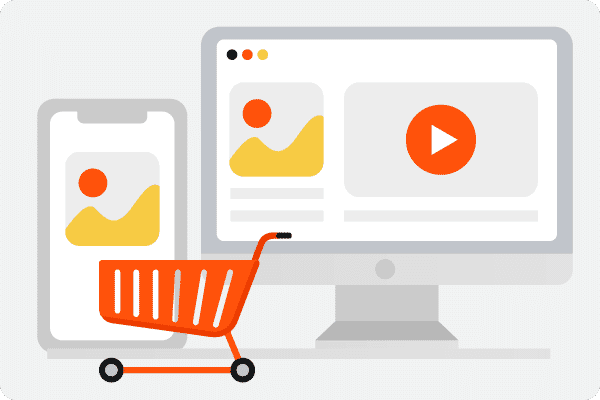 Optimise images. Image size, quality, and loading speed are all considered when Google ranks pages. Large images might look great, but if they slow down page loading speed, it will count against you. You should also include keywords within alt text for images.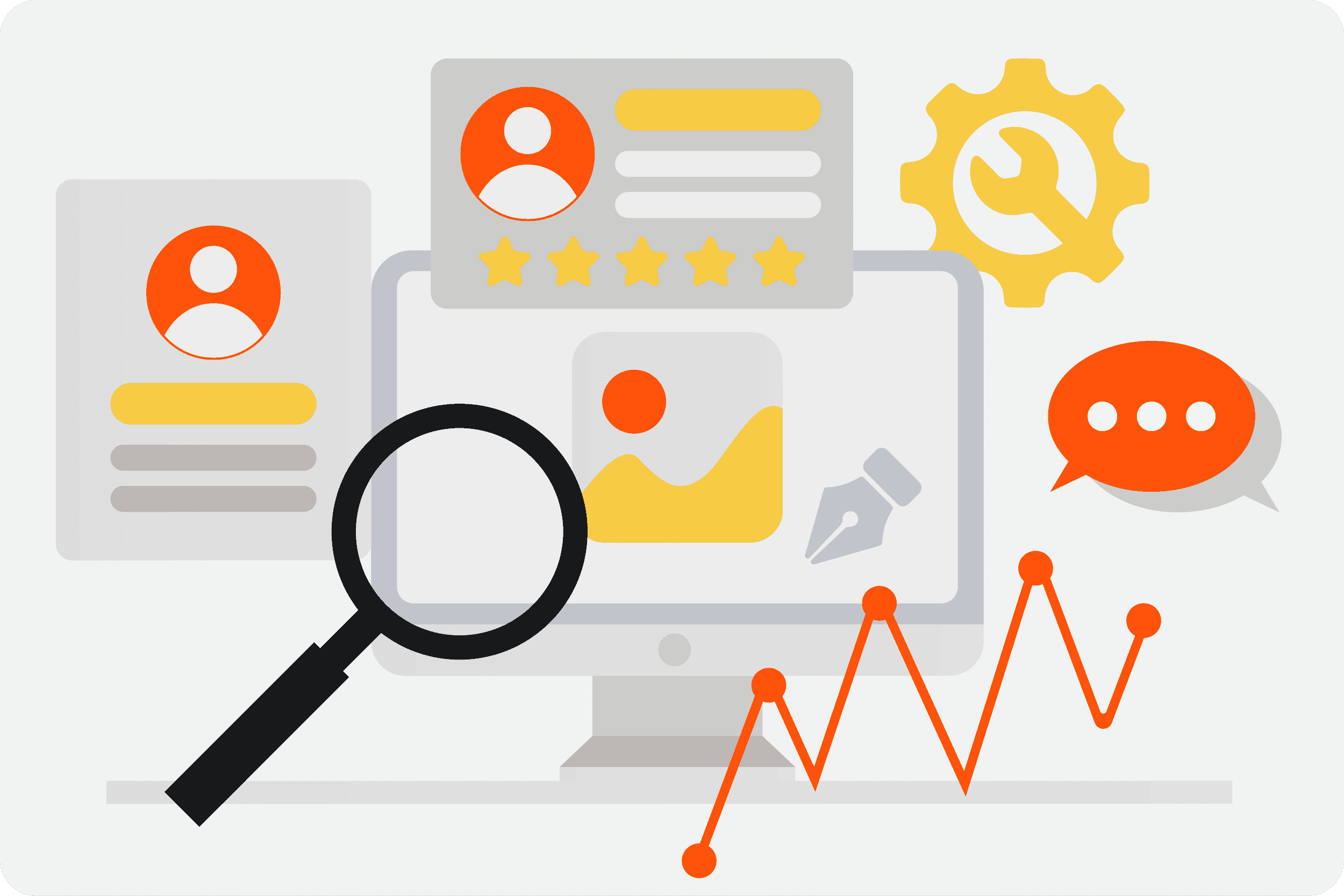 Internal linking is important, for example from your product pages to your FAQ to improve UX, and the importance of a good navigation menu.
What are the hallmarks of a good eCommerce website?
There are some key staples that eCommerce websites should have, such as a "Similar products" carousel and "People also bought carousel" on all product pages. These will also help with SEO rankings as they're great internal links to help with product discovery for your customers.
A good eCommerce website is easy to discover, with optimised website indexation on Google and full XML sitemap submissions with schema markups. This involves regular technical audits. Errors should be fixed as soon as they're discovered. 404 errors shouldn't exist at all.
A good eCommerce site should also be easy to access - and that doesn't just mean having a memorable URL or well-placed links on the homepage. It means pages should load quickly on both desktop and mobile devices and should be optimised for your chosen eCommerce platform.
The core principles of SEO still apply to an eCommerce D2C website. Core Web Vitals and Page speed Insights, for example, are tools that can help you stay on top of this and identify any issues. Being easy to access comes hand in hand with being easy to navigate, with a user-friendly experience and well-placed upselling or cross-selling links. Typical examples would be "you might also like," "people also bought," or similar suggestions. 
A content strategy is also recommended; most eCommerce websites will have a Blog section that they leverage to target long-tail keywords to balance out the commercial-intent keywords.
With these basics covered - and allowing for the fact that the basics will always need maintenance and revision.
A good eCommerce strategy will move on to expanding the presence of your digital brand by using tools like Google My Business to boost local SEO results, taking advantage of free listings on Google Merchant Centre, and improving outreach via strategies like link building and connecting with bloggers and other website owners.
Find out how we can help you
From reading this article, we hope you've gained an insight into why eCommerce SEO is such an enormously important marketing tool. Whether you're new to the idea or dissatisfied with the results you're achieving, you're reading this because you want to sell more products and reach more people. We provide eCommerce SEO services, and we'd love to speak to you about what we can do to help you get the results you deserve.
Still on the fence? No problem. We want to invite you to sign up for our upcoming webinar to learn more about SEO best practices and see more detailed examples, pick up more tips and tricks, and find out how you could double your online retail sales in just nine months.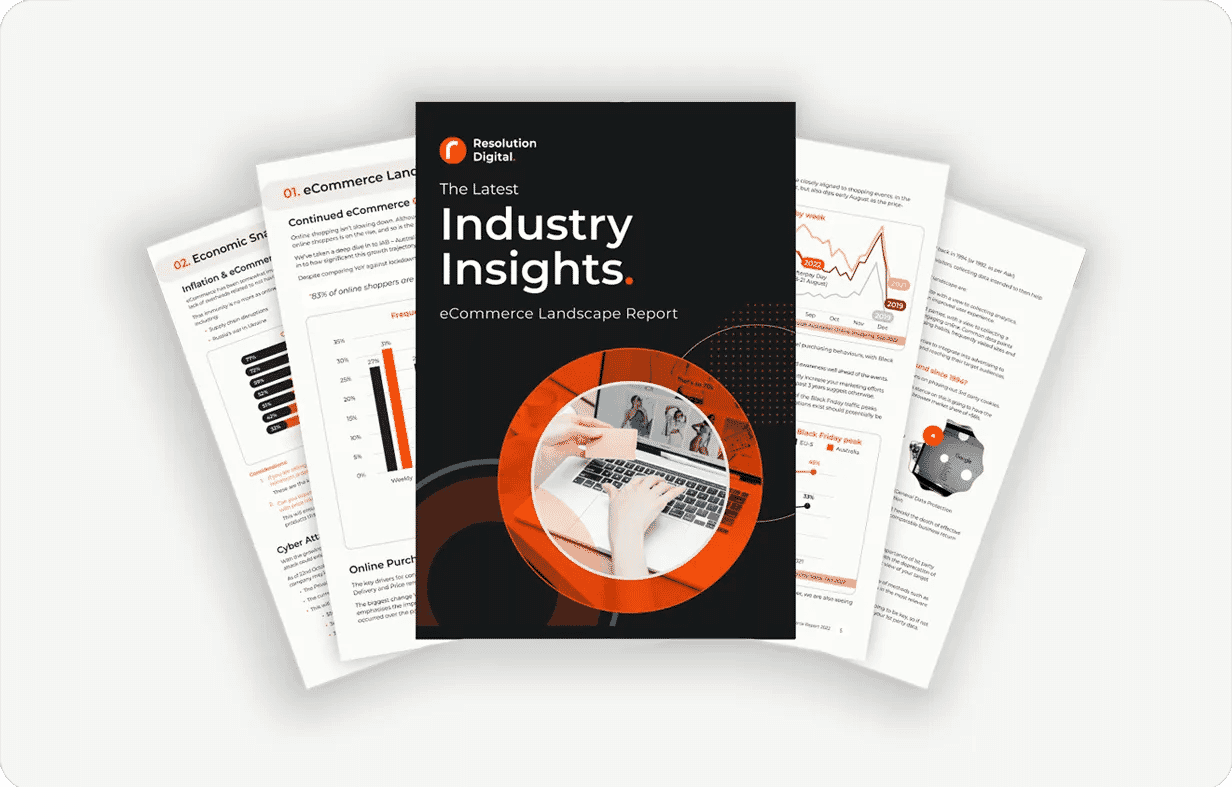 The latest industry insights: eCommerce report
This report is intended for any brands with an online presence, including account managers, eCommerce specialists and agencies, and internal account teams or for those interested in deepening their knowledge of the current eCommerce landscape.
Learn more about our eCommerce SEO services
Contact us to discover how we can deliver Remarkable results for you.