Facebook's annual F8 conference took place this week. It focused on Facebook's mission to connect the world and all the initiatives that are underway to help them to achieve that goal. In his keynote speech, Mark Zuckerberg shared Facebook's 5-year and 10-year...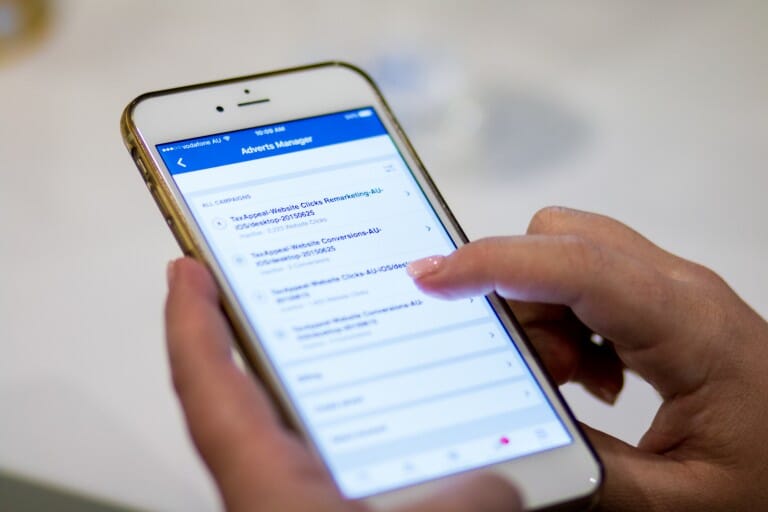 Facebook's annual F8 conference took place this week. It focused on Facebook's mission to connect the world and all the initiatives that are underway to help them to achieve that goal.
In his keynote speech, Mark Zuckerberg shared Facebook's 5-year and 10-year roadmaps for product and app development, kicking off with the 5-year model of technology – product – ecosystem focusing on Messenger and video. The stated goal with Messenger is to enable consumers to communicate with businesses as easily as they can with their friends. He showed off the new bot partners with Messenger (CNN, 1800flowers, Spring, and Poncho). Be sure to try out the new functionality for yourself!
The 10-year focus is on connectivity, AI, and VR/AR. The connectivity story has been a consistent theme at F8, but Zuckerberg spent more time addressing it in this keynote than he has in the past. 4.1B people do not have access to the internet due to affordability, availability, and/or awareness. To combat this, Facebook is launching programs that will allow consumers to receive internet services with a focus on improving lives…ability to find doctors, jobs, etc.
We also got a brief update on Facebook's efforts (first announced last year) to build ultralight drones that will beam down internet to unconnected areas. VR/AR technology is going to create a new set of social experiences, potentially the most social platform since people far apart will be able to connect in a more interactive way than ever before. The current Oculus devices were on display, but Mark was careful to emphasise the 10-year goal of VR/AR development is a headset that looks like a pair of Ray-Bans: the goal is for the technology to disappear.
AI was the major announcement with Messenger bots, the send and receive API, and wit.ai, a powerful bot engine to create more complex bots via machine learning. Messenger bots will change the way consumers and brands communicate, and Facebook is providing the tools to make bot development easier and less expensive.
Facebook's F8 conference may be aimed at developers, but there are important takeaways for advertisers and new opportunities to connect with consumers. Below are the top 10:
1. Bots for Messenger Platform
As expected leading into F8, Facebook announced the ability to build bots inside Facebook Messenger. Bots will bring a whole new set of functions, providing anything from automated subscription content like weather or traffic updates, to customised communications like receipts, shipping notifications, and live automated messages. Launch partners include CNN, Poncho, and Spring – access these by tapping the search bar on Messenger today.
What this means for advertisers: A completely new way to engage with your consumers that will be more interactive and personalised, eventually leading to increased brand satisfaction, loyalty and hopefully sales
2. Newsfeed CTA Ads to Messenger Bots
Newsfeed ads that will take people directly to your bot on Messenger will allow advertisers to combine new user acquisition with retention **coming soon
What this means for advertisers: The ability to advertise your bot and drive traffic directly to it will increase usage and engagement, and in turn the potential to improve interactions with your consumers
3. Messenger Customisation and Simpler Access
Several announcements were made surrounding customisation of Messenger, including the ability to create dynamic content and custom call-to-action buttons, as well as user controls for what messages you'd like to receive. Facebook has also integrated reporting into Page Insights so you can see who you're messaging.
Messenger is becoming more accessible with updates such as Message Buttons for your website, Messenger Links that can be included in any communication, print or digital, and Messenger Codes that can be scanned to launch right into a conversation.
What this means for advertisers: Increased opportunities to drive conversation with your consumers in a more customisable way
4. Live API
Live API allows publishers to seamlessly integrate Live into their existing broadcast setup and also create new ways to interact with their viewers. Facebook unveiled a new product called Mevo (by Livestream), the first standalone camera integrated with Facebook Live streaming, as well as droids with live functionality that will connect directly to your account and enable higher quality Live videos.
There will be a video tab within the Facebook app that aggregates video content to make it easier for consumers to discover and interact. There will be a search function and the ability to tag videos with topics, which will position Facebook to compete with YouTube in a new way.
What this means for advertisers: It's easier than ever to go Live on Facebook! There are no advertising opportunities at this time, but start testing Live and engage with consumers in a new way
5. 360 Video
Apparently 360 videos are super hard to create, so Facebook set out to build the perfect 360 camera. Facebook is going to open source the software and hardware for "Facebook Surround 360" and it will be available later this summer on GitHub
What this means for advertisers: long-terms the open-sourcing of these plans should lead to increased availability and reduced prices for 360 cameras, making content production cheaper
6. Customer Matching
Ability to match your customer database to Messenger based on phone numbers. This will enable brands to connect on a 1 to 1 basis with existing customers in a whole new way. A $99 one-time fee is required for this functionality.
What this means for advertisers: Additional touchpoints to engage with your customers, ads coming soon.
7. Account Kit
Account Kit is a resource for developers to allow easier log-ins to apps. In addition to the typical "Log in with Facebook" option, developers can now prompt users to log in with just their phone number or email address. This solution helps to remove barriers of entry to apps, as it is password-less. Early tests have shown a 33% increase in registrations per day as a result.
What this means for advertisers: Potential increase in conversion rate on mobile app installs, sign ups, etc. due to simpler user flow
8. Facebook Analytics for Apps
Improvements to Facebook Analytics for Apps include deeper audience insights, powerful breakdowns, and an App Events Export API to analyse data offline. Advertisers can now share data from people who visit their website and apply those learnings to their app campaigns as well.
What this means for advertisers: Deeper insights that will inform optimisations and allow for more granular reporting
9. App Push Notifications – Beta
Customisable push and in-app notifications are currently in Beta. Notifications may include animated gifs, photos, and sounds to engage audiences within your app. This functionality is free, customisable, and powered by analytics.
What this means for advertisers: More opportunity to re-engage users and specialised messaging for certain in-app actions
10. Facebook Lite
A simplified version of the Facebook app that runs on less than one megabyte of data that can be accessed through limited connectivity. It downloads in seconds in even 2G connectivity and is the fastest growing Facebook product ever. Aligning with Facebook's mission, FB Lite will help connect developing parts of the world.
What this means for advertisers: Nothing right now, but this will lead to an increased user base that advertisers will be able to reach down the road when these users migrate to the full-featured Facebook experience.
Learn more about our social media services
Contact us to discover how we can deliver Remarkable results for you.