Providoor, the company delivering Australia's best restaurants for home dining, has appointed Resolution Digital as its digital media agency following a rigorous process.
With the stay-at-home lifestyle becoming more prevalent, Providoor has identified and addressed the culinary needs of the Australian public by offering a home-delivered fine dining experience. Established in Melbourne, with a recent expansion to locations including Sydney and Brisbane, Providoor is working with Australia's best restaurants to fill the gap between home delivery and fine dining.
Resolution Digital plays a critical role in Providoor's media strategy, managing performance across Search, YouTube, Google Display, Pinterest, Programmatic, TikTok, Snap and more as they move toward their next phase of growth.
Resolution Digital's General Manager of Product and Partnerships, Georgina Wall, comments: "We are absolutely thrilled to have been appointed as Providoor's digital media agency and are looking forward to supporting their growth ambitions into the future. The Providoor offering showcases huge potential to shake up the (very) cluttered food delivery market, and create a whole new dining experience for consumers, and the whole team are excited to work with such a fantastic brand."
"As Providoor continues to grow, delivering Australia's best restaurants to diners at home, we wanted to find a full-service digital agency to help us launch into new channels and expedite our digital goals. Through a competitive process, Resolution Digital proved to be an excellent fit for our needs and are as passionate about making Providoor a household name as we are." Michael McCash, Chief Marketing Officer, Providoor.
Resolution Digital is a full-service digital agency, part of the Omnicom Media Group AU, APAC's leading transformation company.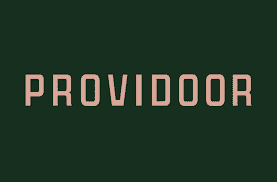 Resolution Digital's client portfolio includes BINGO, Kimberly Clark, MECCA, RM Williams, Precision Group and RACQ.
Learn about our Paid Media services
Contact us to discover how we can deliver. Remarkable results for you.