Resolution Digital announces partnership with SeenThis to tackle digital ad performance and efficacy with a sustainability twist.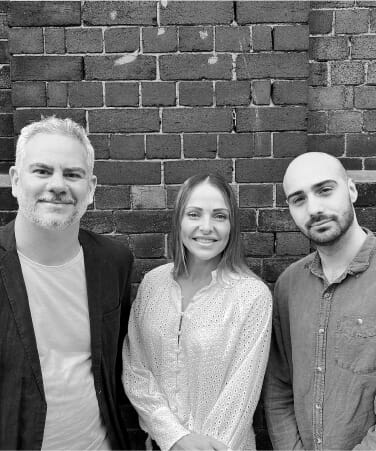 Resolution Digital has announced a partnership with Swedish adaptive streaming company, SeenThis.

The new partnership comes as part of the wider industry push for more sustainable ways of doing business. At a time when there's greater scrutiny of agency initiatives to tackle greener ways of working, this initiative is a great way to introduce more sustainable advertising for digital media clients to deliver remarkable results.

So what is adaptive streaming? With adaptive streaming, data is sent via data packets, rather than a single downloaded ad. This ensures all ads load instantly, as soon as they are in view, at maximum HD quality, and makes maximum file size limits obsolete for creative. Streaming also means unnecessary data is not sent to the user, unlike a download, reducing data and power consumption of digital advertising.

The internet now accounts for more Greenhouse Gas production than the aviation and deforestation industries, with every 1GB of data transferred producing 1kg of CO2. Reducing data wastage in traditional downloaded digital advertising through more efficient streamed ads is what Resolution plans to do to reduce their footprint, whilst driving greater performance for advertisers.
­­
Speaking on the announcement, Matthew Keegan, General Manager of Resolution Digital says;
Our Australia-first partnership with Tom, Adam and the team at SeenThis was a no brainer for us as we look to deliver the best ROI for our clients. We stream our music, video, and audiobooks already – By utilising this for our digital media partners we are having a positive effect on viewability and site optimisation whilst also reducing our carbon footprint. We're excited to be at the forefront of what we are sure will become standard practice in the near future.
Tom Jones-Barlow, General Manager of SeenThis APAC said, "We're excited to combine our streaming technology with Resolution Digital's creative and media management expertise to bring something truly innovative and unique to the market. Streaming solves a variety of new challenges being faced by brands - instant ad loading ensures attention is captured, removing maximum file size limits brings creative quality to digital - impossible to achieve beforehand."
Regarding the sustainability impact, Adam Roberts, Sales Director of SeenThis ANZ said, "The ability to make a positive environmental impact, in real time by simply updating the delivery method of your digital ads is a game changer. No expensive capital outlays, just an immediate impact on a brand's ESG commitments is what SeenThis can deliver today."
Contact Resolution Digital
To find out more about the new product offering and a take a deeper dive into the benefits and environmental impacts, get in touch with the Resolution Digital team.
Press coverage: Mumbrella | B&T
Learn more about our Paid Media services
Contact us to discover how we can deliver 

Remarkable Results

for you.