Earlier this June, Adobe Systems has acquired Magento Commerce, a leading provider of cloud commerce innovation across B2C and B2B industries.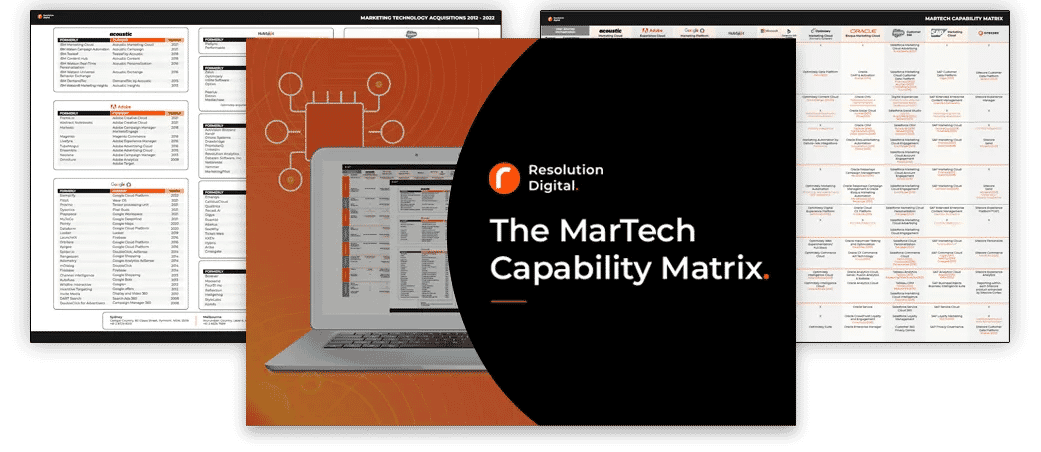 MarTech Capability Matrix
The Marketing Technology (MarTech) space is daunting, with frequent acquisitions, re-brands, and little commonality in how the various marketing technology platform's capabilities align to a common user journey.
Our MarTech Capability Matrix features the capabilities of the major technology vendors used in Australia, including Google, Salesforce, Adobe, Microsoft, Oracle, SAP, Sitecore, Optimizely, and Hubspot.