The pandemic caused unprecedented levels in online shopping. Now, retailers must focus on customer retention by enhancing the online consumer experience and keeping content relevant.
The lockdowns from the Covid-19 pandemic caused an unprecedented increase in online shopping, and competition between online retailers has never been more fierce. Consumers have high expectations for on-platform UX, competitive prices and fast delivery, so how can your eCommerce business attract and keep customers now that the lockdowns are no longer forcing consumers to shop online?
Customer retention is key.
With 86% of consumers willing to pay more for an enjoyable experience, it is vital to understand the needs of your customers and adapt your content across digital touchpoints.
Tools like Resolution Digital's Flightdeck offer comprehensive insights such as search intent and what content to optimise on your site. Mobile is the preferred device for consumers in the consideration phase, so retailers should ensure that the mobile UX is as good as the desktop.
Flightdeck will also help SEO, CRO, content and eCommerce teams identify growth areas within organic search results, owned assets, and eCommerce platforms.
Tracking each buyer's path to purchase across channels is crucial. Having a clear idea of how effective your online media strategies are, allows for greater media efficiency.
Resolution Digital offers attribution modelling that provides an omnichannel view of the whole purchase cycle, an understanding of how the different marketing channels work together, and clear attribution of revenue, including Return On Ad Spend (ROAS).
In the world of online shopping, reputation is everything. One negative review can have devastating consequences. If faced with a choice between cutting costs or improving the customer experience, always go with the latter. Investing in tools like Flightdeck and attribution modelling will help ensure your eCommerce business is streamlined for success.
Our Experience Director, Alice Cleret explains how to keep up and thrive in this competitive ecommerce landscape.
The latest industry insights: eCommerce report
This report is intended for any brands with an online presence, including account managers, eCommerce specialists and agencies, and internal account teams or for those interested in deepening their knowledge of the current eCommerce landscape.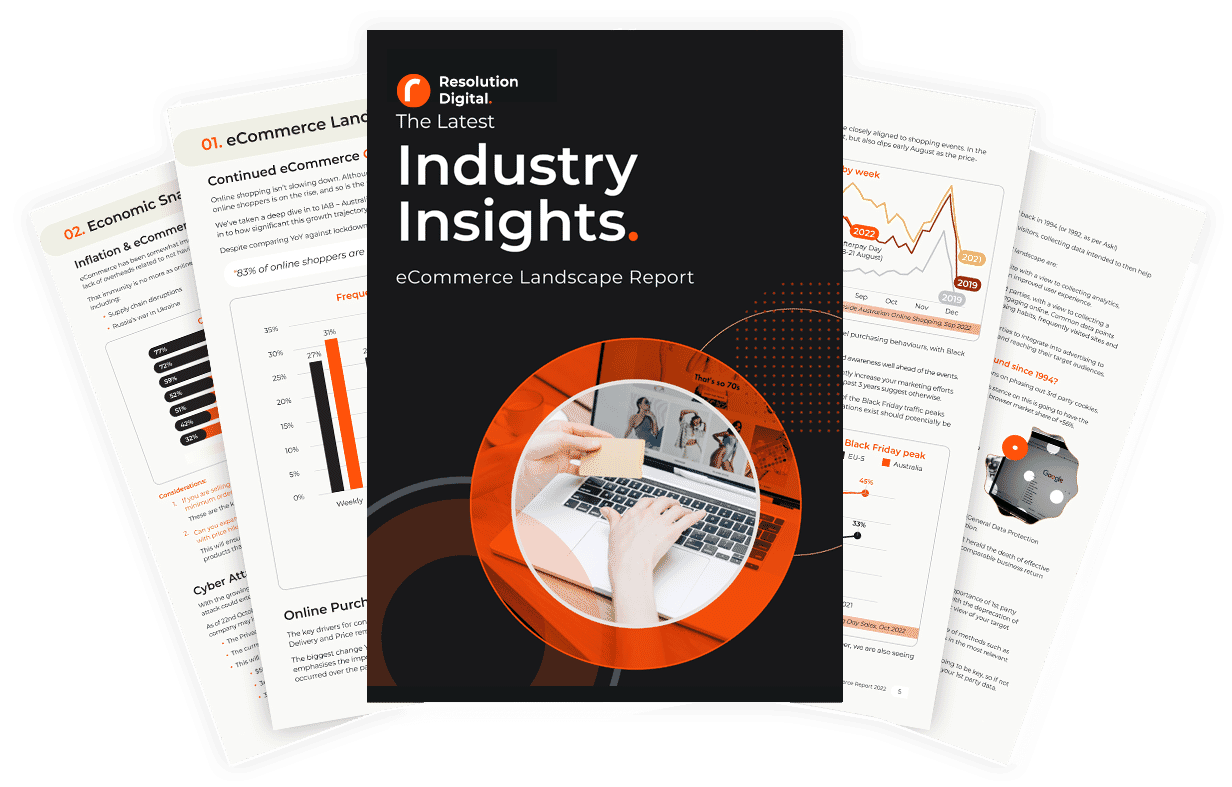 Talk to us about how we can help your business thrive in the new eCommerce landscape.