Amazon's arrival has contributed to elevating online shopping as a whole – and has prompted a growth in web-traffic post-launch. Amazon continues to make its mark in Australia following its moves into content streaming and voice automation.
The move we all dreaded was coming and is now very much here. From July 1 onwards, Amazon will attempt to force Australian shoppers to use its local website amazon.com.au.
Shoppers visiting Amazon.com (and other overseas Amazon sites) will be redirected to Amazon.com.au. This coincides with changes to the Online Goods Tax that require online retailers to apply the 10 per cent GST to all online purchases shipped to Australia from overseas. (Currently, the rule only applies to purchased items that exceed $1000.)
Cue, Amazon Prime
Amazon.com has begun offering its paid subscription service in Australia, wooing premium users with a way around the geo-block on its offshore websites that has drawn criticism.
The start of Amazon Prime, which involves charging a monthly fee of $6.99 for free delivery, streaming content and other benefits.1
Amazon Prime's Feature in Australia
In Australia, we'll see a slightly different set of offers with Amazon Prime than what the company offers in other markets, especially its core US market.2
Specifically, we get:
Free two-day domestic delivery
Free Standard International Delivery on eligible orders over $49
Amazon Prime Video
Prime Reading
Twitch Prime
The key feature that Amazon sells Amazon Prime for here in Australia, and indeed every market is unlimited fast delivery.
In the Australian context that's within a 2-business day window to what Amazon Australia claims will cover "nearly 90% of Australians". There will be some items that will get a virtual "same day" delivery window, within a qualifying metropolitan area in Australia (excludes Darwin).
The US version of the site has a vastly larger selection of goods, around 500 million products, available. And due changes to Australian GST law Amazon AU purchase options will be decreased by around 87 per cent – i.e. from more than 500 million products to 60 million or so. 3
So, is Amazon Prime worth it? If you're an avid online shopper, or you plan to be, the value Amazon Prime presents is well worth it. The wide range of products available on Amazon means you can find almost everything you need online, and unlimited free delivery though Prime means you can order everyday items as you need them, instead of waiting to do a big shop.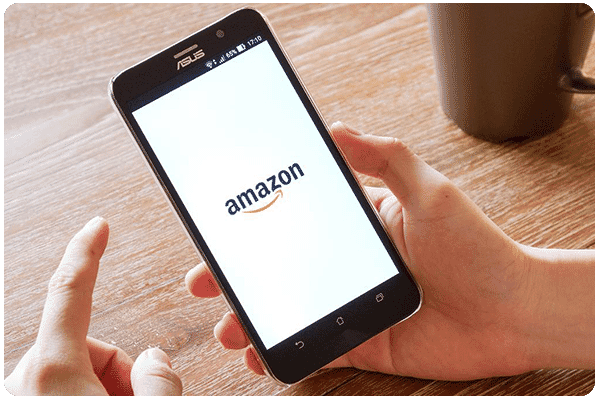 Amazon Global Store
Another one of the key features, Amazon claiming free international shipping for Amazon US orders worth over $49 for Amazon Prime members. But then, Amazon has also stated that in order to remain GST-compliant, it will cease shipping to Australian addresses from Amazon US from 1 July 2018.
To make up for the US site blocking, as pointed out on OzBargain, Amazon has begun emailing $20 vouchers, to registered users, which can be used to redeem against their next purchase on amazon.com.au.
The voucher states that Australian customers will have access to Amazon Global Store to shop for over 4 million items on amazon.com.au that were previously only accessible on amazon.com. This selection is in addition to the more than 60 million products that were already available on amazon.com.au across 23 categories, including books, fashion, toys, and electronics.4
Setting milestones in Australia
Amazon's arrival has contributed to elevating online shopping as a whole – and has prompted a growth in web-traffic post-launch.
New figures show that Amazon, among other tech giants like Google, Uber, has significantly increased their advertising in Australia. Amazon has backed its Australian launch with its first ever local TV ad campaign and outdoor campaign, spending around $3.2 million.
Amazon continues to make its mark in Australia following its moves into content streaming and voice automation. In March 2018, Australian brands including Airtasker, Hi-Pages, Seek, Energy Australia, Qantas and NAB were quick to ink a deal with Amazon Alexa, as the technology became available nationwide from February.
Media companies such as SBS, News Corp, REA, Ten News, Sky News and Fox Sports are also getting on board with the new voice-based interaction platform, which rivals Google Home.
Australia's First Prime Day!
Amazon's Prime Day has made short work of US shopping Black Friday and Cyber Monday since launching in 2015. Many retailers, including Macy's and Target, have jumped on board with their own sales during the same period.
Available for the first time to its Australian Prime members, Prime Day offered 36 hours of deals and drove record traffic to the Amazon Australia site, with global sales rising 89% in the first 12 hours, compared to the previous year.
In Australia, deal highlights included:
Alexa-drive Echo Dot was the best-selling Amazon device
The Nintendo Switch lightning deal was so popular that Amazon ran the deal a second time
Tommy Hilfiger, Lorna Jane, Calvin Klein and Julius Marlow were among the top-selling brands in fashion
Huggies nappies was one of the most popular. Parents also enjoyed savings on products such as the Maxi Cosi Convertible Car Seat and a range of Tommee Tippee items.
Despite the social media backlash, which ranged from Twitter users calling out mediocre savings to frustration over how quick the Nintendo Switch went, Amazon Australia Country manager, Rocco Braeuniger, praised the premiere of Prime Day, noting it had exceeded their expectations and surpassed Boxing Day sales on the first day.
Resolution's POV:
Amazon have demonstrated their ability to push and pull on consumer buying behaviour. While Amazon Australia is still in early stages of adoption, the introduction of the 2-day delivery Prime subscription has put us on the other side of the fence from earlier predictions that Amazon was coming to destroy Australian retail. Google will be in communication about any future needs, if and when any migration of services will be required. This change will start sometime in mid-July, so logos and aesthetics of their platform will begin to change in the coming weeks.
From a brand's perspective, it highlights valuable opportunities to tap into a new (or growing) channel – as demonstrated by Huggies who cleaned up with sales across their range of babywear and products.
From the retailer's perspective, it highlights the opportunity for coming up with their own sales on Prime Day a promote these ahead of time so they can take something away from Amazon

The next Amazon milestone for us to look forward to is the launch of Wholefoods and AmazonFresh in Australia.

In combination with Prime, Wholefoods will look to disrupt the online grocery market, which is projected to grow an annualised 12.4 per cent over the next five years and is currently dominated by Woolworths and Coles. Amazon has yet to comment on the launch of AmazonFresh down under, though the initial press had them aiming to be fully operational by end of 2018.
Watch this space!
Please let us know what you think or if you would share your views.
A full-service eCommerce strategy that generates demand and drives sales
Our eCommerce strategies go beyond owned channels and consider how to aid our clients to excel across the modern digital shelf, including everything from search-based shopping ads to marketplaces and pureplay eCommerce platforms.
Learn more about our eCommerce services
Contact us to discover how we can deliver Remarkable results for you.