Design Thinking in business is a way of focusing on solutions through human-centered design. With research and experimentation, the needs of consumers are addressed, improving the quality and success of business outcomes.
Design Thinking is a five stage process used globally by countless companies, to solve problems and create better products. However, Design Thinking is not a rigid process and extends far beyond the five stages of empathise, define, ideate, prototype and test. At the heart of Design Thinking is human-centric design; a philosophy and commitment to designing solutions for real people and the companies they represent.
Design T

hinking is always beneficial, but in some instances, it's fundamental to success. So, how do you decide if Design Thinking is crucial for your

business?
Below are five key signs that suggest you need Design Thinking.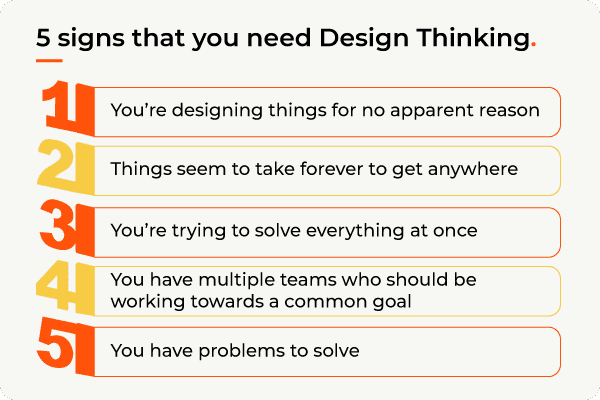 1. You're designing things for no apparent reason:
Do you ever get a client or colleague asking you to design/do something with no clear agenda? They may think it's a good idea, but does it benefit their users? This is where empathy, the first stage of Design Thinking, is necessary. Ask yourself, for whom am I designing?
As a designer, this doesn't mean your client or your boss but the people for whom the product or service is being designed. Understanding their needs and circumstances will inform your design choices; this preliminary research is essential to creating meaningful products.
2. Things seem to take forever to get anywhere:
Have you ever been part of a project that took forever to start? Perhaps your perfectionism was blocking you or there were too many cooks in the kitchen.
If you answered yes, it's time to shift to the Design Thinking mindset of experimentation.
This is a way of managing projects from the perspective of advancement through smaller stages. Things can always be improved and changed, but the earlier you can get your ideas in front of real people, the more quickly your projects will develop. By thinking in terms of experiments rather than needing to perfect the launch, you're product or service will evolve with fresh ideas. Some iterations may fail and some may be successful, but whatever the outcome your product or service will advance through testing, a process that won't happen if you don't have an experimentation mindset.
3. You're trying to solve everything at once:
Sometimes a problem is just too big to solve at once but we ignore that and press on, trying to solve everything perfectly. It doesn't help that your client may be breathing down your neck, wanting every little function in their "Minimal Viable Product".
Design Thinking helps in this situation by defining what your users are crying out for and then prioritising solutions based on their needs. Design Thinking encourages progress through incremental stages of action, testing and learning so you're always moving forward, rather than spending months trying to create something that is going to solve everything, and in the worst case, solves nothing.
4. You have multiple teams who should be working towards a common goal:
Collaboration is an essential part of Design Thinking, but "collaborating" isn't exactly a piece of cake. People work and approach things differently, and although this can sometimes prove problematic, if managed well, it's beneficial for your business.
For the best solutions, Design Thinking encourages analysis from different angles. So, instead of working in silos, embrace the diversity, gather your team and run a design thinking workshop.
Workshops come in a variety of forms, and cover all the steps in the Design Thinking process. You could run an empathy session to better understand your end users, or an ideation workshop to come up with ideas to solve a problem you've already defined. Intentionally designed workshops are the best way to align your teams to quickly make collective progress.
5.

You're a human being who has problems to solve:
S

eems a bit broad? The truth is that Design Thinking is a philosophy that can be used to solve any problem. Just follow the steps, be open to experimentation, learn from your failures, then rinse and repeat.


Not all workshops are created equal
Do any of the above signs resonate with you as a stakeholder? Have you found yourself short on time and struggling with problems facing your business? Sometimes it helps to get a fresh perspective from an external stakeholder. We relish taking an empathetic view and aim to fully understand what's happening with your existing experience and what the gaps are to achieve a 360-view of your customers. Our unique workshop experiences allow us to quickly identify and prioritise a series of high impact items and underpin the required focus for delivering strategic solutions for a business of any size.
We specialise in design services and offer two bespoke workshops so you can start solving business problems in minutes, not months.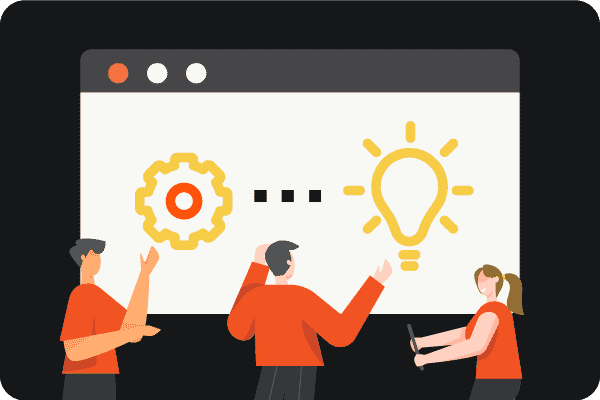 Our Lighting Decision Jams are successful, collaborative and enjoyable sessions that follow Design Thinking principles. In a session, we will:
Get your company far ahead of the

curve on user and customer pain points

Improve internal processes

D

rive digital transformation

Bring together ideas for campaigns, features and

personalisation

Ideate campaigns while also considering feasibility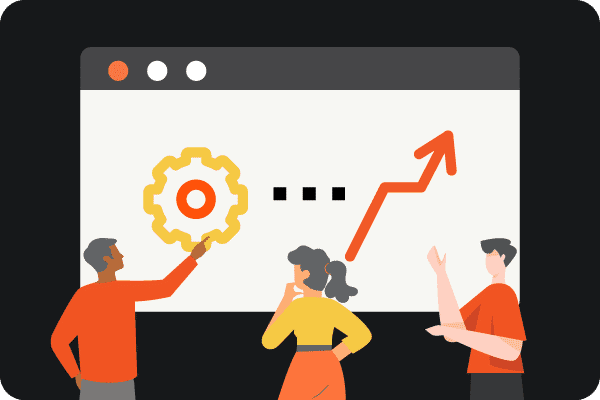 If you are looking for feasible solutions for larger-scale issues, a Growth Hacking Workshop will provide your company with a shot in the arm. Through these workshops, we will:
I

ncrease the

revenue of

eCommerce sites

C

reate better, people-friendly products

S

olve complex challenges

Find

solutions for

internal processes

Uncover areas for rapid growth
Quickly develop experiments to validate your solutions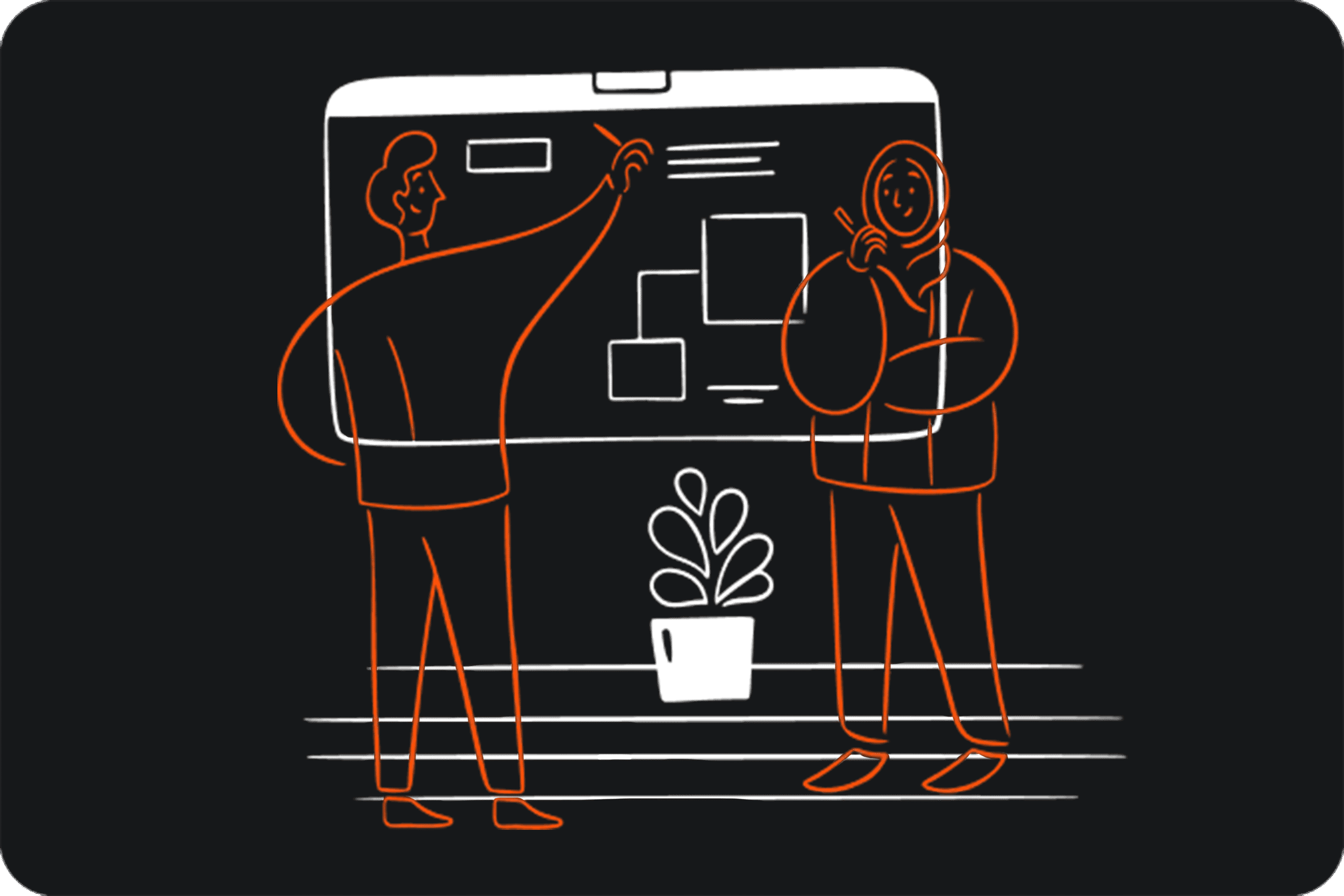 If you are looking a process where you seek to empathise with your users, reveal any problems and generate solutions that can be tested and validated, Design Thinking Workshops could be the right fit. Through the 1hr workshops, we will:
Generate solutions through human-centered design

Uncover entirely new ways to look at problems through hands on collaboration

Address consumer needs through effective design

Achieve improved quality and success of business outcome

Learn more about our Digital marketing content services
Are you ready to power ahead with a

Design Thinking workshop

?