As Google and Apple continue to prioritise user privacy, marketers must also shift their focus to a first-party data strategy in order to remain competitive and profitable.
As Google prepares to scrap Chrome's support for third-party tracking cookies, half of Australian marketers are still woefully unprepared – lacking a robust first-party data strategy in order to survive in the privacy first, cookieless future.
Without the insights provided by third-party tracking cookies, online impressions are worth significantly less. Not only because marketers have far less third-party information with which to create relevant experiences, but also because they can't measure the effectiveness of their efforts.
In this article, Benni Lucas, Head of Marketing Technology at Resolution Digital expresses his concern that half of Australian marketers are not prepared for the cookieless, privacy-first future and deep dives further into: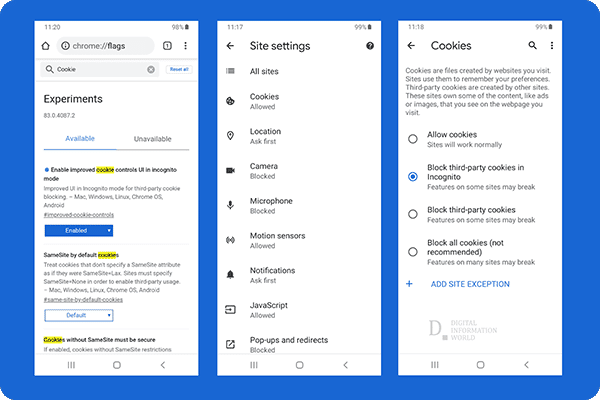 How are local marketers preparing for the impact of the demise of third-party tracking cookies?
So Resolution Digital surveyed a group of marketers in Australia, from a mix of industries, to understand how they're adapting to these privacy first changes and taking advantage of new technologies.
While the writing has been on the wall for some time, a shocking 53% of respondents still aren't ready for a cookieless future. Many aren't even preparing or, worse yet, aren't even aware of the impending changes.
Those respondents who are prepared for the coming changes recognise that, going forward, they require a first-party data strategy.
This involves making the most of the data they collect through direct customer interactions via various channels.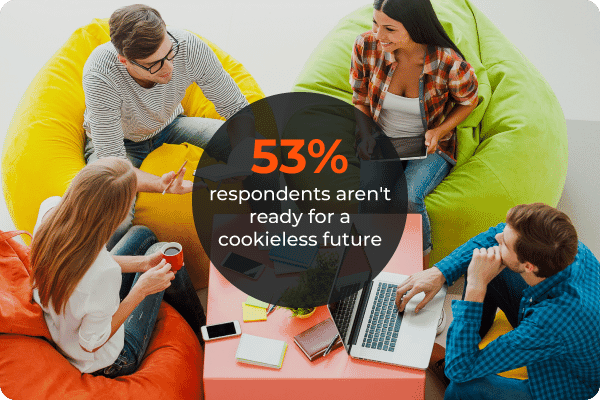 How does a first-party data strategy reshape marketing?
A first-party data strategy, or 1PD strategy, underpins a stronger focus on personalisation and customer experience (CX).
Becoming a strong, trusted and liked brand is absolutely crucial for this to work best. Along with addressing privacy concerns, the benefits of a first-party data strategy include developing deeper insights, delivering more contextually relevant experiences and even saving money by using data more efficiently across paid media.
Despite this, the cookieless future survey findings reveal that only 12% of respondents have implemented first-party data strategy. Meanwhile, another 29% have begun work on a 1pd strategy, including developing partnerships, processes, and technologies.
Marketers still relying on third-party cookies are in for a rude awakening. Very soon they'll need a clear and comprehensive first-party data strategy to find success in the new privacy first ecosystem.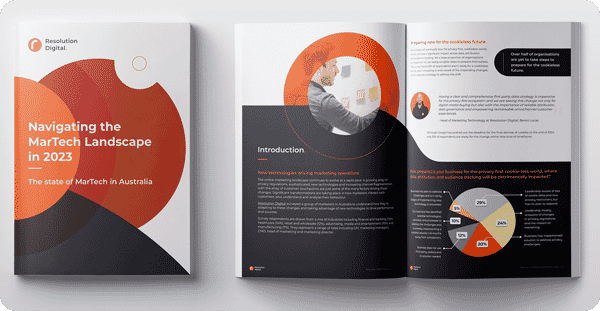 How is Australia navigating the MarTech landscape?
The online marketing landscape is rapidly evolving, with new tech tools and privacy regulations on the rise.
To learn more about how a first-party data strategy can help your business thrive in the cookieless future, download Resolution Digital's State of MarTech in Australia report.
Learn about our Digital Strategy Services
Are you ready to combat cookie loss with first-party data?