The key to successful website optimisation is to understand your customers. Conversion auditing will allow you to extract the insights to optimise the website experience.
On average, companies spend a greater percentage of their budget on customer acquisition than they do on conversion rate optimisation (CRO). Making decisions without the data to support them is akin to attempting to solve website usability problems by flipping a coin. Gathering data on how your users navigate and interact with your website is crucial to the optimisation process and increasing revenue.

A conversion rate audit is an exhaustive assessment of your customer's journey that identifies the technical and usability problems affecting conversion, delivering deep insights around customer behaviours.

Even if you have minimal volume on your site to run A/B testing everywhere, the insights gleaned from quantitative and qualitative analysis are still useful. Making data-informed changes on your website is far better than making changes without.
If your website has 10,000 monthly users and converts 3% of them, a single point increase in your conversion rate would bring in 33% more paying customers every month.
Source: hotjar
The following steps outline how to conduct an effective CRO audit; all may not be relevant or achievable but implementing even just a few will serve to strengthen your marketing strategy.
Step 1 : Establish your conversion goals




–––



💡 Think about the goals you need to focus on.
On an eCommerce site is it just sales or are you interested in driving lead generation too? Which goals will return the most revenue? Think about your wider business objectives and how your analysis can help support improving that. What are your macro and micro goals, so you know how to focus your analysis?
How does your website conversion rate compare to the industry average of 2.35%?
The top 25% of websites have conversion rates of at least 5.31%, and the top 10% boast conversion rates of 11% or more – almost 5 times the average. Source: Statista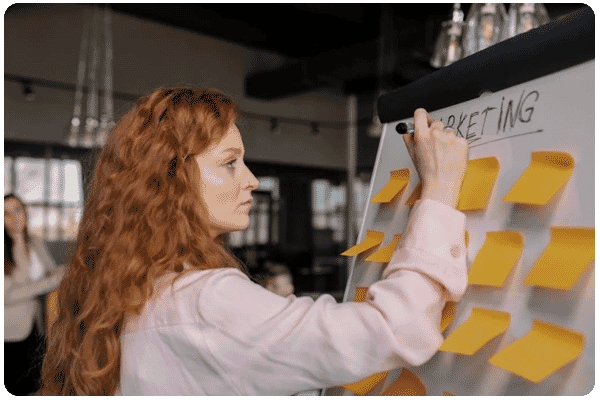 Step 2 : Run high-level quantitative insights




–––



💡

Don't rush into page-level analysis - you need a lay of the land first.



Explore overall volumes and conversion rates first, to help you to understand the bigger picture. For example, device performance to understand your mobile vs desktop share and channel performance to help identify any over/underperforming channels.
On average, conversation rates are higher for

desktops

(4

.14

%) compared to mo

bile

devices (

1.53%

).
From there start to overlay your page performance. Where are most of the traffic and conversions coming from? Explore bounce and exit rates as part of this to understand which pages are receiving a lot of traffic but are not driving onward funnels. Pick out the high-volume pages to analyse in more detail.
Step 3 : Page level quantitative insights




–––



💡 Understand the user journey to allow for conversion-specific insights.

In addition to knowing conversion performance, engagement metrics and any other interesting dimension metrics, funnel analysis is important to present the typical journeys through this page.

Your aim here is to know what the next page path is and from there, the onward flow into conversion. This is particularly important for an upper funnel page such as the homepage; what is the next step in the journey from there and how likely is that page to convert the customer?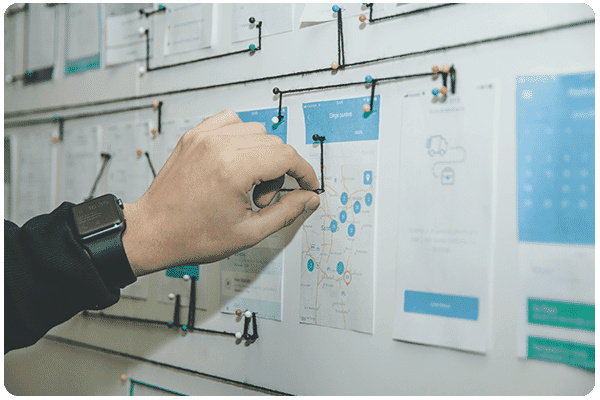 Depending on your web analytics platform, there are several ways you can do this; consider page flow visualisation, previous page path and reverse goal path analysis techniques to piece the journey together.

Knowing the onward journeys that are converting will help you to understand at what point and to where to guide your users. This exercise is particularly important for websites with a higher number of conversion metrics and more scattered funnels but will be useful regardless for confirming how your customers navigate your website.
Step 4 : Overlaying heatmapping/session recording insight




–––



💡 Gain clear insight into how your customers are engaging with your content.

Heatmapping and session recording tools will help bridge the gap between your quantitative analysis and those suspicions you are already beginning to have for your reviewed pages. Such as, "why is the bounce rate so high on my homepage?"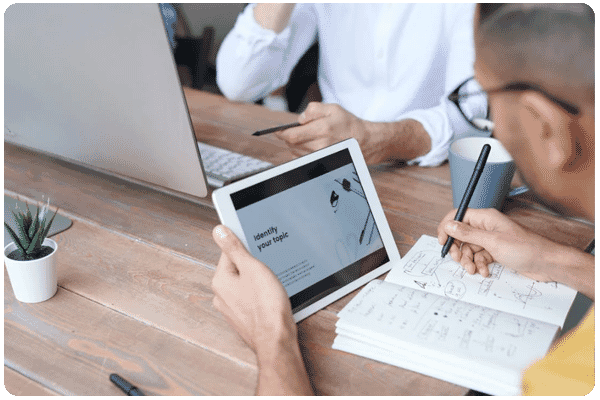 Review heatmaps and session recordings to understand what your audience is clicking and how far they are scrolling down your page. Are the pages you know that convert well from your quantitative analysis not signposted prominently enough? Are people seeing your value propositions and trust indicators?

Watch as many recordings as you can to understand typical page flows and friction points. Some tools will allow more advanced filtering to help you find the UX friction. Use what you can to gain clarity on how customers engage with your content. Write down your observations, both good and bad, to keep track of everything you want to improve; maybe there is a module that works well on one page that you could try elsewhere for example.
Step 5 : Additional qualitative and heuristic insights




–––



💡 Deepen your understanding with qualitative analysis.

You probably already have a long list of ideas about how you want to improve your website, but you can use further qualitative methods such as surveying to give you actual customer feedback.

Try simple open-ended questions such as "How can we improve your experience"?
You may also want to consider competitor analysis. Perhaps you've identified a few ineffective modules or CTAs on your websites; explore your competitors' websites to see how they are handling it, though also remember they may be having similar issues too. If you have the time and resources, you could also explore user testing, either remote or in-person. This will give you more thorough feedback on the entire user experience flowing through your website.

There are also plenty of resources online to help validate your findings - from existing case studies to UX frameworks and playbooks to help strengthen your observations. Gathering data on the entire user journey is key to implementing a personalisation strategy; a fundamental piece of the CRO puzzle.
Step 6 : Page level quantitative insights




–––



💡 Start with a list and expand from there.

So, what now? You have a huge list of observations and ideas and now need to adapt them into a prioritised strategy for execution.

Write each observation out as a structured and actionable hypothesis. Include the problem, solution, and reasoning for it. Try to be as specific as possible if you are confident in a solution, but also remember some hypotheses may lead to much larger scale projects.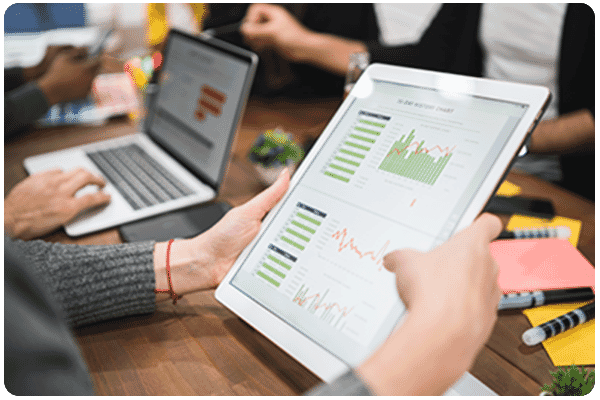 Perhaps there are a few observations you have made that you know are impactful, but you don't yet know the best solution. That's fine as well and perhaps you want to discuss it with your wider team to ideate solutions and then write out more specific hypotheses from there. Remember it's all part of a process and you won't have all the answers to everything straight away.

Like everything with CRO, it's an iterative learning process.

Once you have a list of your hypotheses written out, it's time to put them into priority order. Using a potential + importance + ease (PIE) or impact + confidence + ease (ICE) framework is a simple and effective way to do this with your analysis guiding scoring around impact and ease of implementation.
Step 7 : Experiment, iterate and do it all again!




–––



💡 It's not a one-time thing.

With your list of hypotheses ready to go in a testing plan, it's time to start running your experiments. Remember, whether your tests win or lose, it's all valuable learnings to continually iterate and to improve and personalise the website experience. Don't just run one audit and never do it again. Depending on the size of your site and the number of changes, you may want to run them quarterly, biannually or annually. You may also want to run more focused audits on certain areas of your site or a specific conversion goal.
Top-converting companies spend at least 5% of their budget on CRO
Source: Adobe
The above steps offer an overview of the conversion rate audit process; if actioned, they will deliver insights and data to inform website-based decisions. The outcome? Increased revenue. You'd be surprised how many businesses don't have successful website conversion because they aren't across the CRO auditing process.
Companies spend just $1 on conversion rate optimization for every $92 spent on customer acquisition
Source: econsultancy
We've ascertained that a CRO audit is essential to CRO, but does outsourcing your CRO audit deliver more value-rich data? This depends on your data analytics skills, and how extensive you'd like your insights to be. We work across all CRO platforms so will deliver the best outcome for your MarTech stack without bias.

Our team of optimisation specialists have years of experience in conducting conversion audits. Let us help you to Get optimised.
Learn about our Conversion Rate Optimisation (CRO) Services.
Are you ready to

accelerate your marketing activity

?