Jack Huntley has been appointed to national head of data and Insights and Stelios Moudakis has been appointed as Director of Resolution Digital.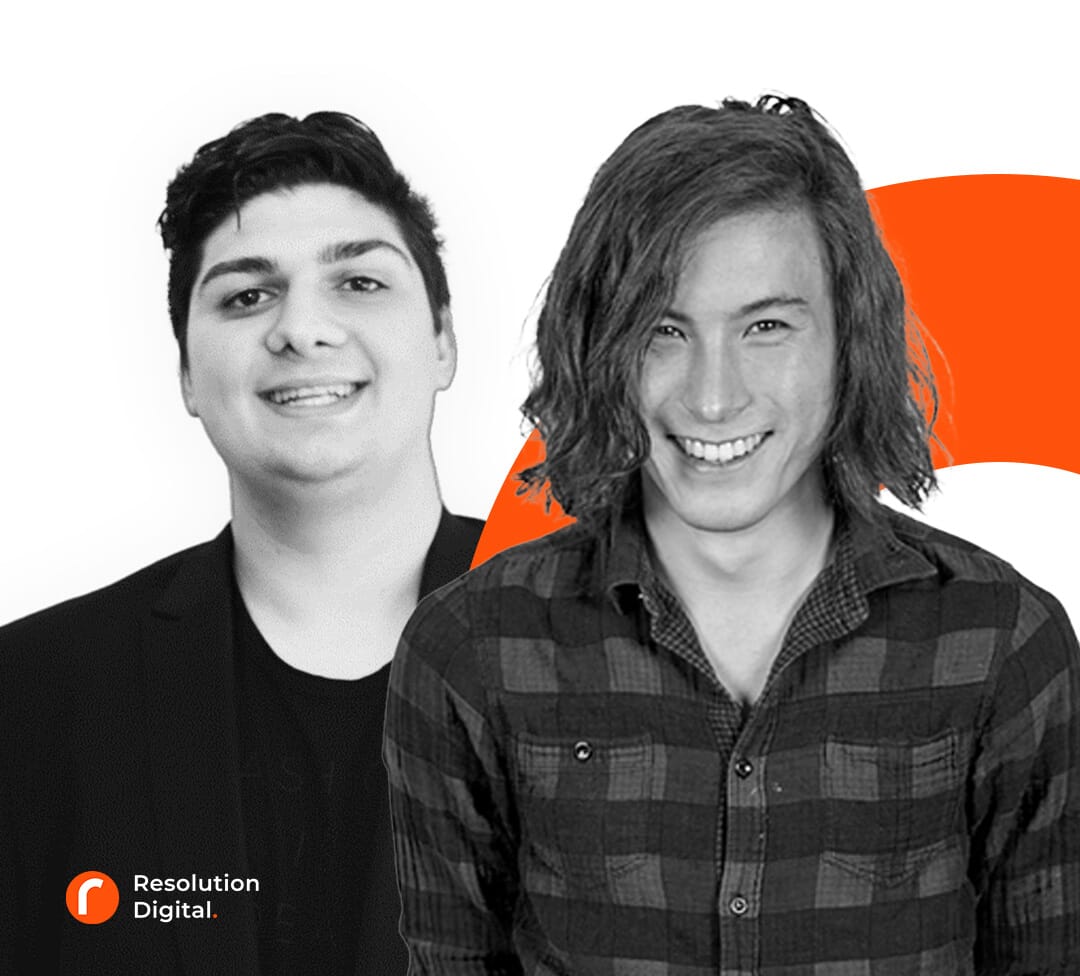 Stelios Moudakis and Jack Huntley
Both Jack and Stelios have been with Resolution Digital for over five years, and have both built a reputation for developing unique solutions for clients and expanding their teams.

Jack Huntley's new remit will see him take on a national leadership role to build the Resolution Digital data and insights arm of the business.

"Resolution Digital has undergone an astonishing period of growth and evolution over the past few years. Challenges rendered by COVID-19, the phasing out of third-party cookies and the diverse transformations in digital infrastructure have also afforded many exciting opportunities to expand and transform our approach to digital media. The team here at Resolution have done a phenomenal job to continually tackle these challenges and operate on the frontiers of the expanding digital ecosystem.

I'm incredibly excited to have the opportunity to step into this new role and to help build upon the existing successes Resolution Digital has realised," he says.

Resolution Digital Managing Director Matt Keegan comments, "Resolution Digital repositioned late last year to a full-service digital solutions agency, which meant that we needed to expand our capabilities to realise our ambition. As part of building out our capabilities, we wanted to build a team that can provide our clients with live actionable insights that help identify business opportunities beyond just media, which Jack will lead on."
Stelios Moudakis will take on a national leadership role which the purpose of building Resolution brand and offering across Australia.

­"We had a fantastic year of growth at Reso and this is all down to our people delivering remarkable work and showing incredible resilience throughout the most disruptive year in memory. I'm so proud of the team and everything we've achieved together and very excited to step into the new role, leveraging all the amazing work being done across the business to offer holistic solutions to our established client partners and welcome new partners to the group."

Matthew Keegan Managing Director comments, "Resolution has experienced a year of significant growth this year, which has been led by our reposition late last year to a full service digital solutions agency. This new direction and growth has meant that new exciting roles have opened up in the business. I've been fortunate enough to have worked on several projects with Stel over the last five years, and I'm looking forward to working alongside him and seeing the energy and enthusiasm he will bring to this new role."
Contact Resolution Digital
Our remarkable team have been providing digital solutions to clients in Australia for over 15 years. We are a trusted long-term partner for many clients, from start-ups to large, listed businesses. Get in touch with the Resolution Digital team.