Ever tightening user privacy laws have ushered in the revival of contextual targeting. But what is it and how does it work?
We're so accustomed to digital advertising being tailored to our browsing history that it's easy to forget there are other effective ways to serve relevant ads to relevant audiences.

Contextual targeting is not new. In fact, as many marketers will remember, it was a popular form of advertising back before behavioural targeting stole the show. Now, thanks to the tightening of user privacy laws and the impending decline of third-party cookies, contextual targeting is on the rise and enjoying yet another moment in the sun.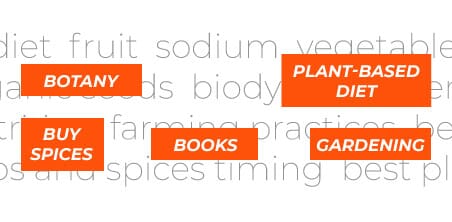 What is contextual targeting?

Anyone who has used the internet has experienced contextual advertising before. For example, you could be reading about the top places to visit in Paris and notice you're being served an ad for hotels in Paris. Or maybe you're researching a new workout and start seeing ads for weights and other fitness equipment.

Contextual advertising is keyword and topic-based and serves up ads alongside relevant online content. It doesn't compromise your privacy, rely on third-party cookies, or have anything to do with your previous browsing history – other visitors to the same site will likely be served the same ads.

How does contextual advertising work?




Contextual advertising requires an ad platform in order to display ads. From here, marketers can set parameters based on two main categories:
Keywords: Ad platforms can match ads with content based on keywords. For example, if you sell lip products you may select keywords such as "lipstick," "makeup," or "lip gloss." If you have a recognisable brand, you may also want to include it as a keyword. Your ads will then appear alongside online content featuring those same keywords. You can also include negative keywords, for example, "eyeliner" or "hair gel" if they are not what you sell. Many sites allow marketers to specify up to 50 keywords.

Topics: It's also possible to display ads based on the theme of the topic. This will help you reach a broader audience, and it can be great for brand awareness, however, this could also include users that aren't interested in your product. If you're selling lip products, you could select a topic such as "beauty and fitness."
Having a matching keyword or topic makes your ad eligible to appear alongside relevant content. However, other factors such as bid, location, and language will determine whether it is actually displayed.
AI and ad platforms
Today, most ad platforms utilise AI and machine learning to determine the topic and sentiment of online content. This means it can better match your ads with relevant content; sometimes without the need to specify keywords. This is something to look out for when choosing a platform.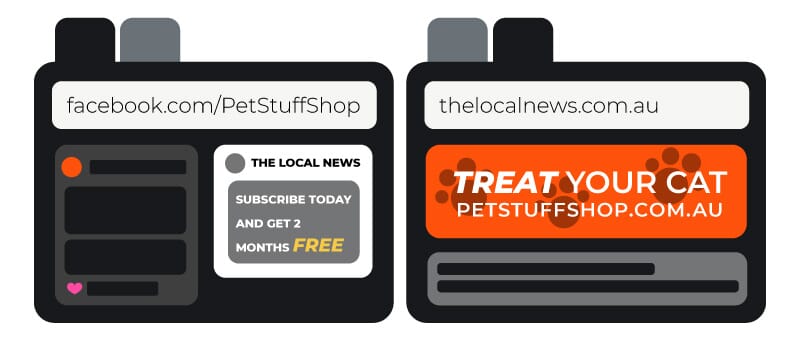 Some users are wary of ads that are too personalised
What about behavioural targeting?
Contextual targeting used to be one of the most popular forms of refining your audience selection within digital advertising, until behavioural targeting emerged. As marketers were able to gather more data about individual users and their specific behaviours, through third-party cookies, it began dominating the digital advertising landscape.

Behavioural targeting is focused on the individual user and their behaviour online. Marketers are able to segment audiences based on location, device, browsing history, past purchases, search history, and more. If you've ever looked up a product online, then visited an unrelated website and seen ads for the exact product you were looking at earlier, that's behavioural targeting (this particular example is known as dynamic retargeting) or, if you've frequented your local yoga class and find yourself targeted with activewear, you know behavioural targeting is in play. With the ability to target potential customers so specifically, the success rate of behavioural targeting was high and there was a shift away from contextual targeting.
Left: reach and convert users effortlessly in a privacy-first world with FirstTarget, a complete first-party data and targeting solution.
The importance of contextual targeting in a cookie-less world

While behavioural targeting can deliver extremely relevant ads to users, which usually results in higher click-through and conversion rates, some recent downsides are causing a wane in its popularity:
Users can be suspicious of personalised ads, leading them to wonder exactly how much data advertisers have on them.
Because behavioural ads can show up on sites that are completely unrelated to the product they're advertising, some brands found themselves featuring alongside inappropriate content.
Many users who felt their privacy was being compromised downloaded ad blockers.
Lawmakers around the world began cracking down on the use of third-party cookies, which is what behavioural advertising relies on for specific segmentation of audiences.
Browsers such as Safari and Mozilla Firefox have already banned cookies, with Google also announcing that they are done with cookies.
With the gradual phasing out of cookies on the horizon, marketers have begun looking for a contingency plan, redirecting their budgets into more future-proof channels. Naturally, they turned (back) to contextual targeting.
Contextual targeting does not rely on cookies or compromise user privacy. This means marketers can rest easy knowing they aren't breaking any privacy laws. It also means they can continue to display relevant ads to potential customers without coming off as intrusive.
As a tried-and-true form of advertising that complies with privacy legislation and is more affordable, it's no wonder contextual targeting is on the rise. As we move forward into life beyond the cookie, contextual advertising will be a core tool for marketers.
Resolution can help you achieve contextual targeting success.
If you like the sound of having your ads paired with relevant content and served to a relevant audience, our marketing experts can help! Get in touch today for a chat about contextual targeting and how it could work for you and your brand.
Learn more about Online Advertising