Targeting Tomorrow is an event we've put on for the last four years.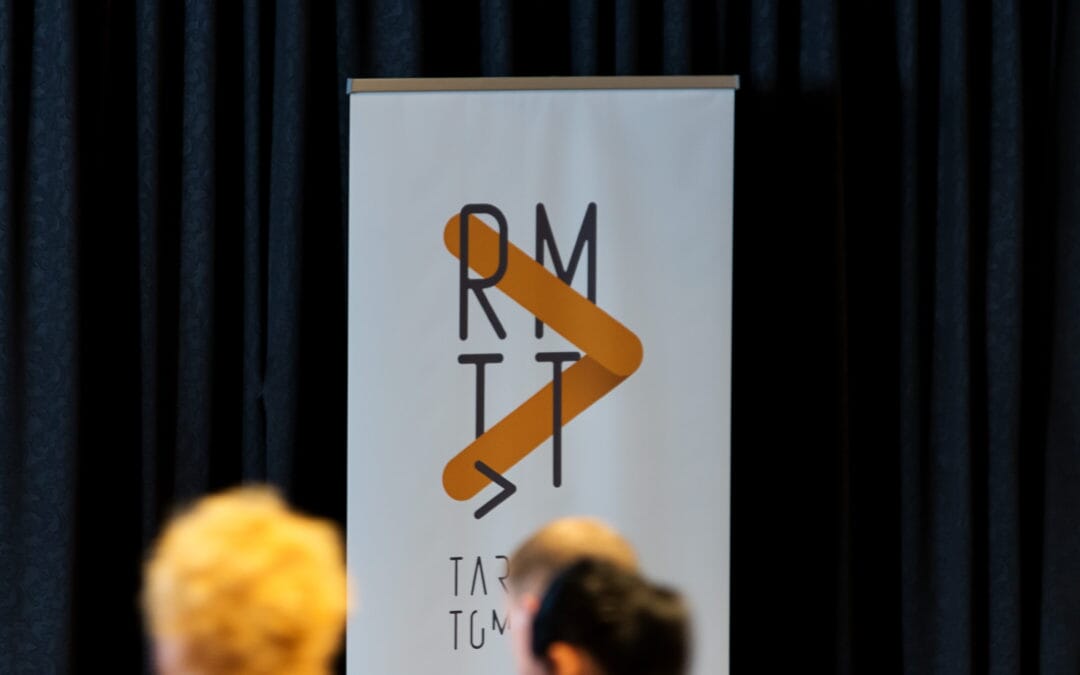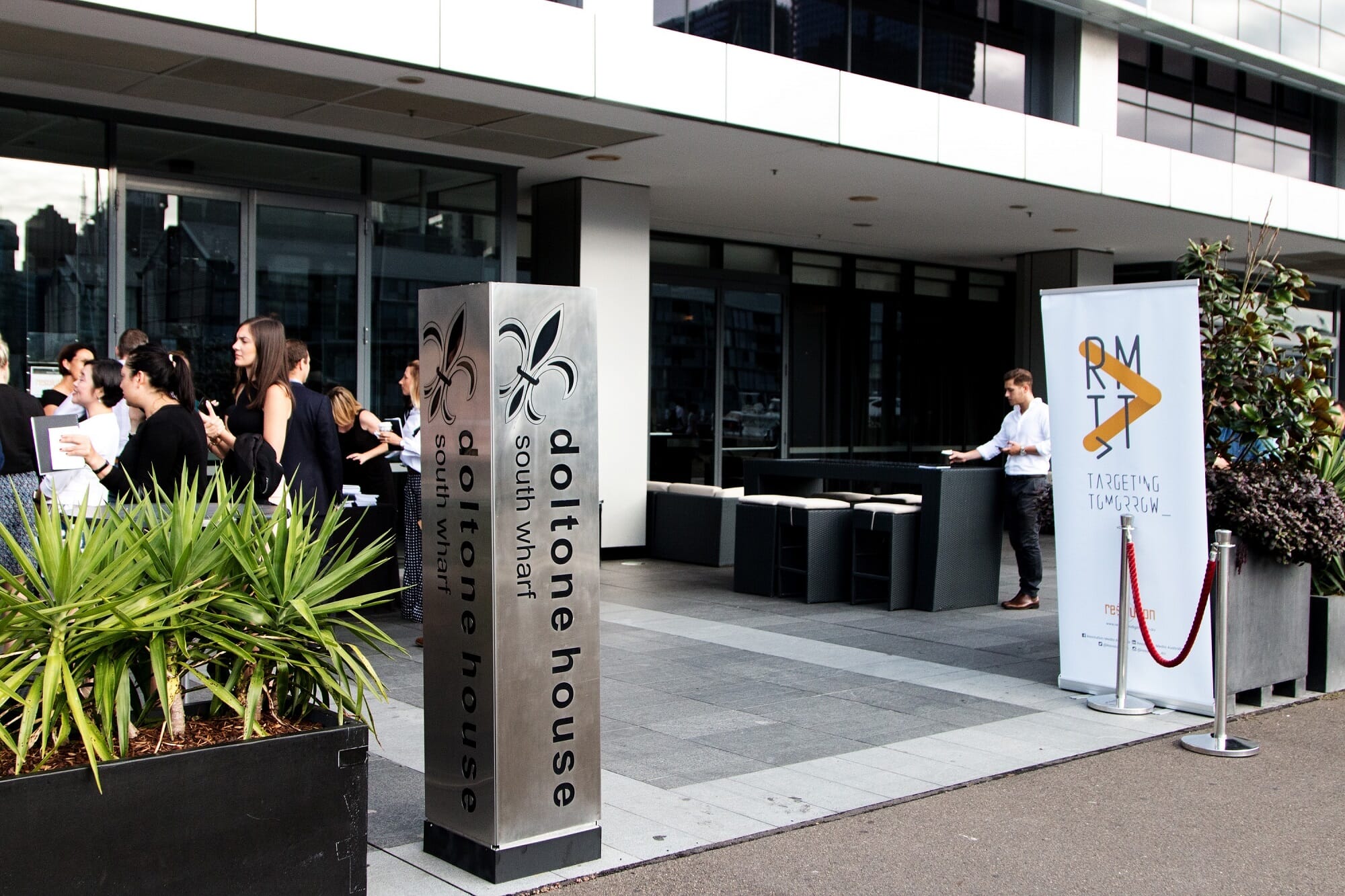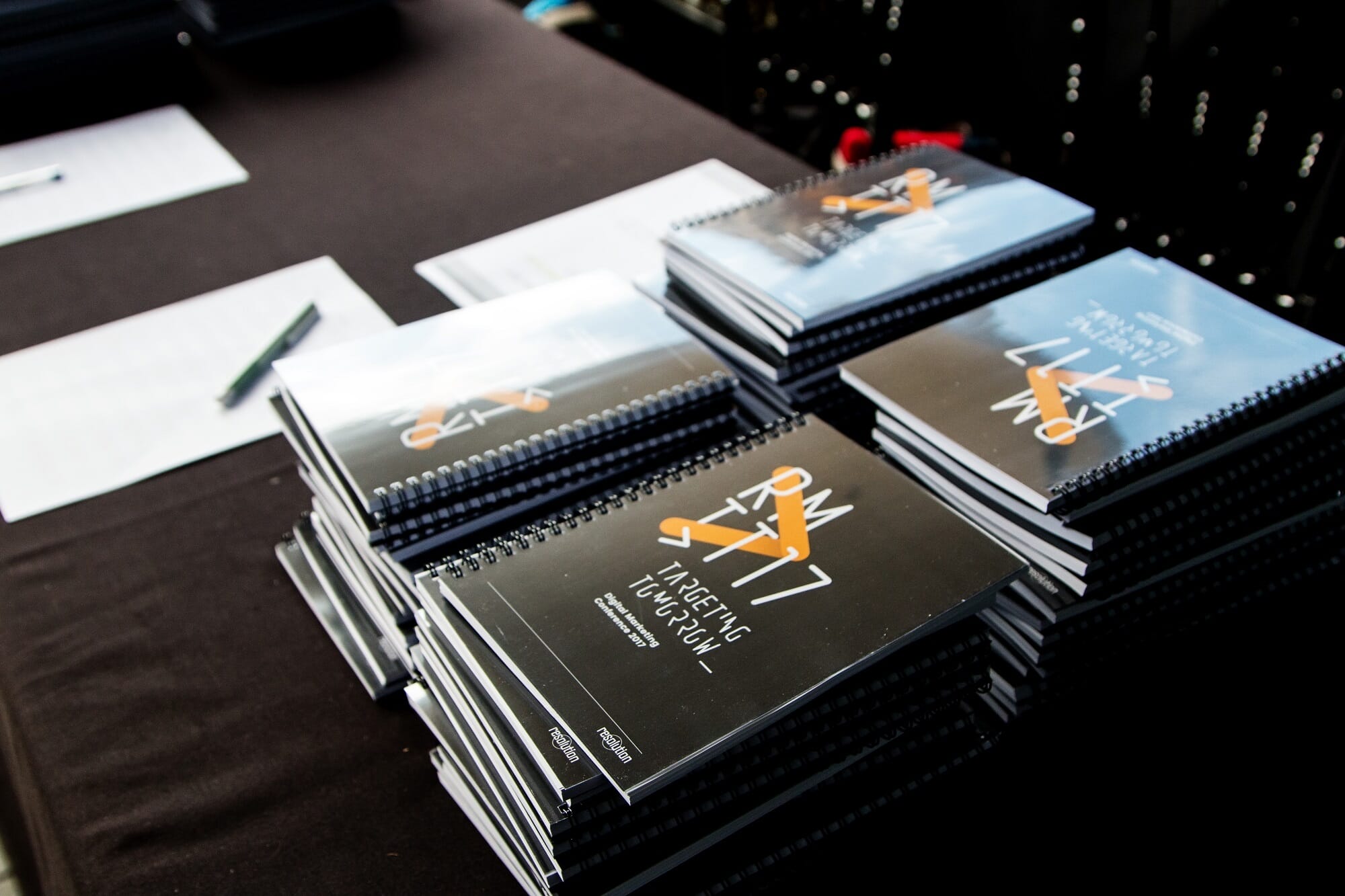 Targeting Tomorrow
Targeting Tomorrow is an event we've put on for the last four years. Our intention is to share the latest trends in digital marketing to help friends of the business best prepare to capitalise on them.
And this year on 15 February, 450 people answered the call. Making it our biggest year yet and placing it up there with some of the largest events of its kind in Australia.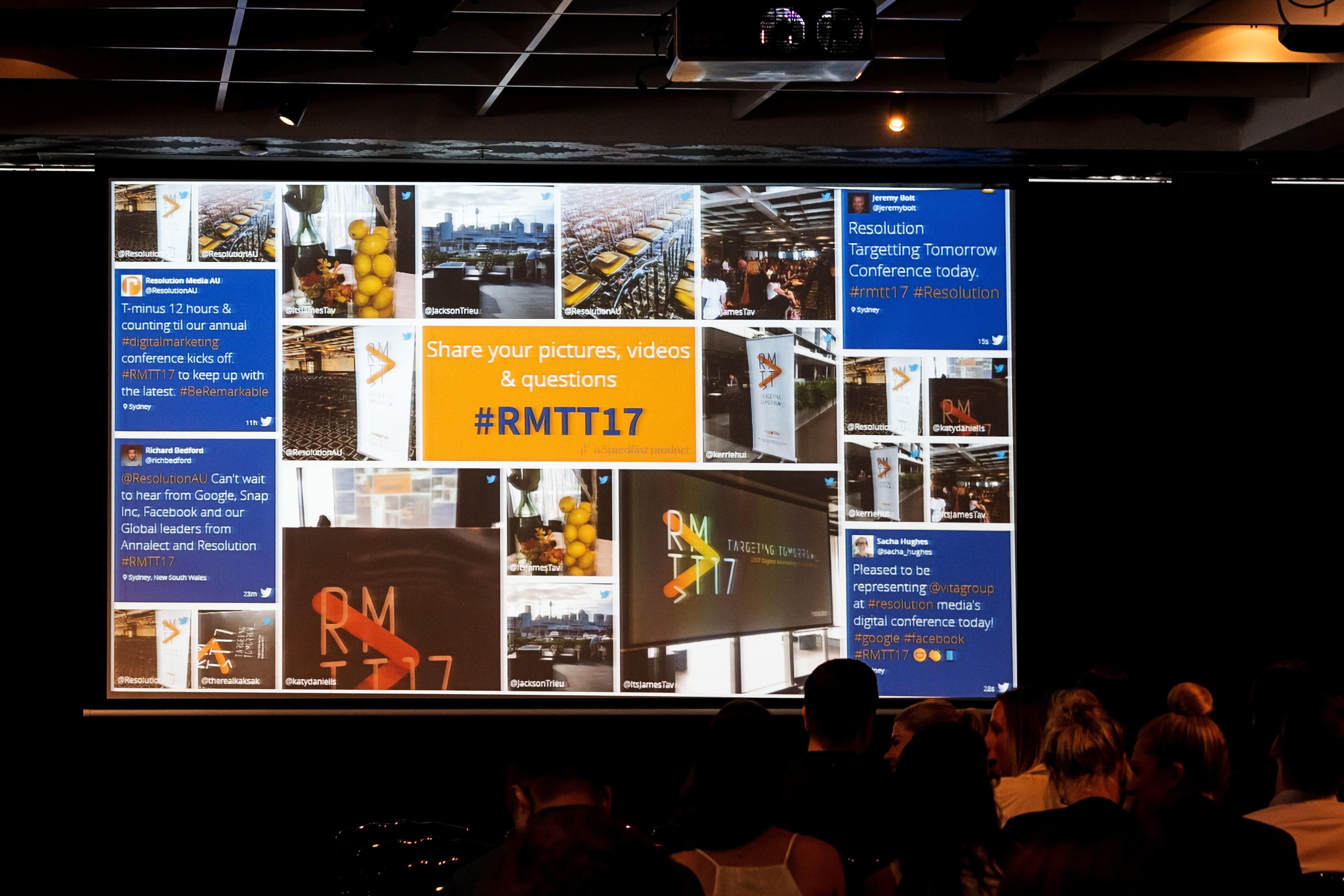 Not to be missed
As one client said, it's fast becoming an industry event 'not to be missed'. And trending number 3 on Twitter via the Conference hashtag #RMTT17? That was thrilling and humbling icing on the cake.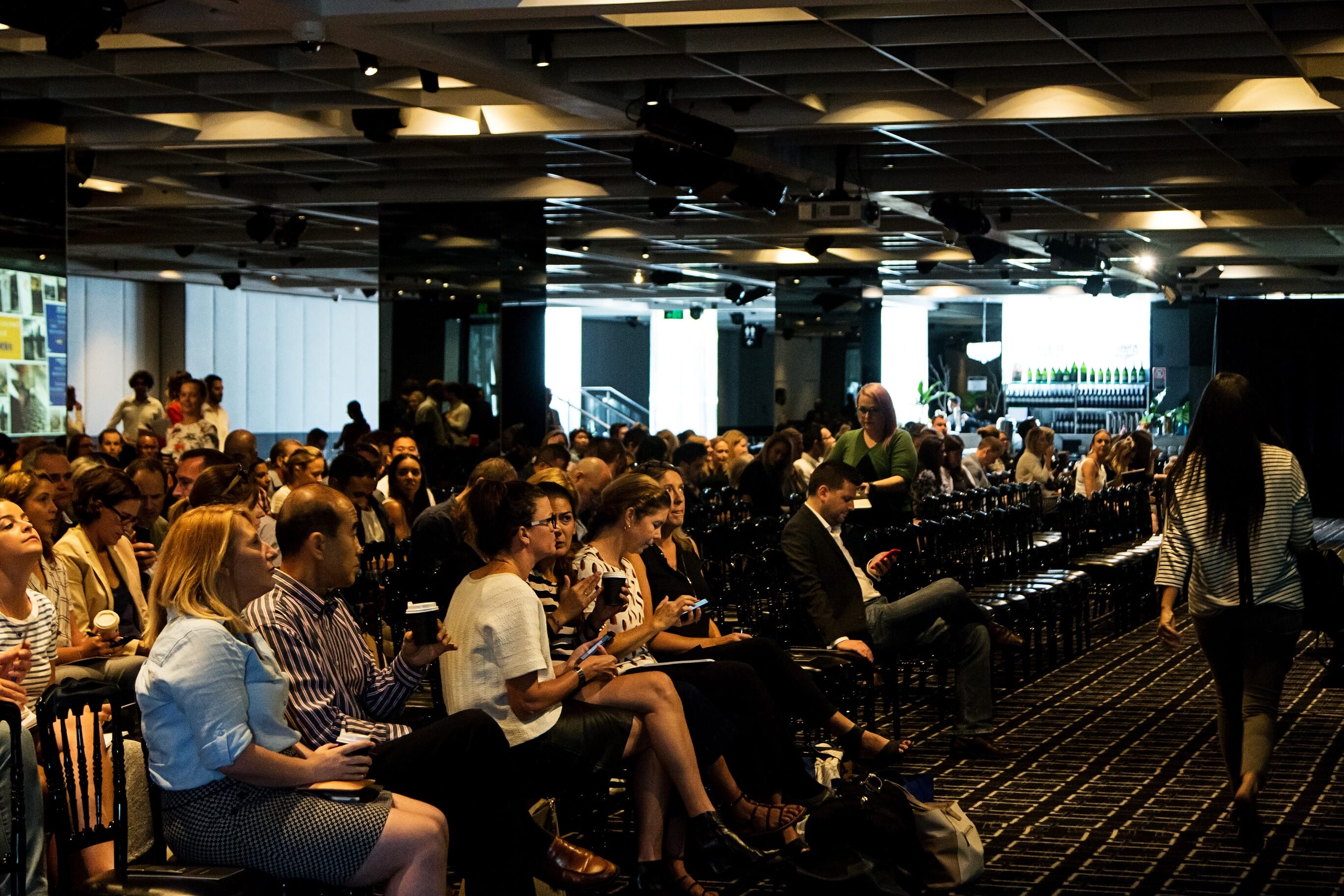 So why the great turn out?
It's tough to pinpoint just why Targeting Tomorrow grows 30%+ year on year. One thing's for sure – the Resolution team isn't complaining. From my point of view, one of the key drawcards is the consistent quality of speakers presenting at our Conference. You'd be surprised how many marketers at top brands in Australia want more access to leading local and global speakers.
Because Resolution is proudly part of Omnicom Group, we're the lucky beneficiaries of continual industry training. We think it's important that the brands we work with receive the same quality of opportunities.
Just one way we make this happen is through Targeting Tomorrow.
Another is our goal to empower marketers to keep up with technology, the digital landscape and the forever evolving consumer through training courses on digital marketing, SEO, Google Analytics and more.

What was discussed?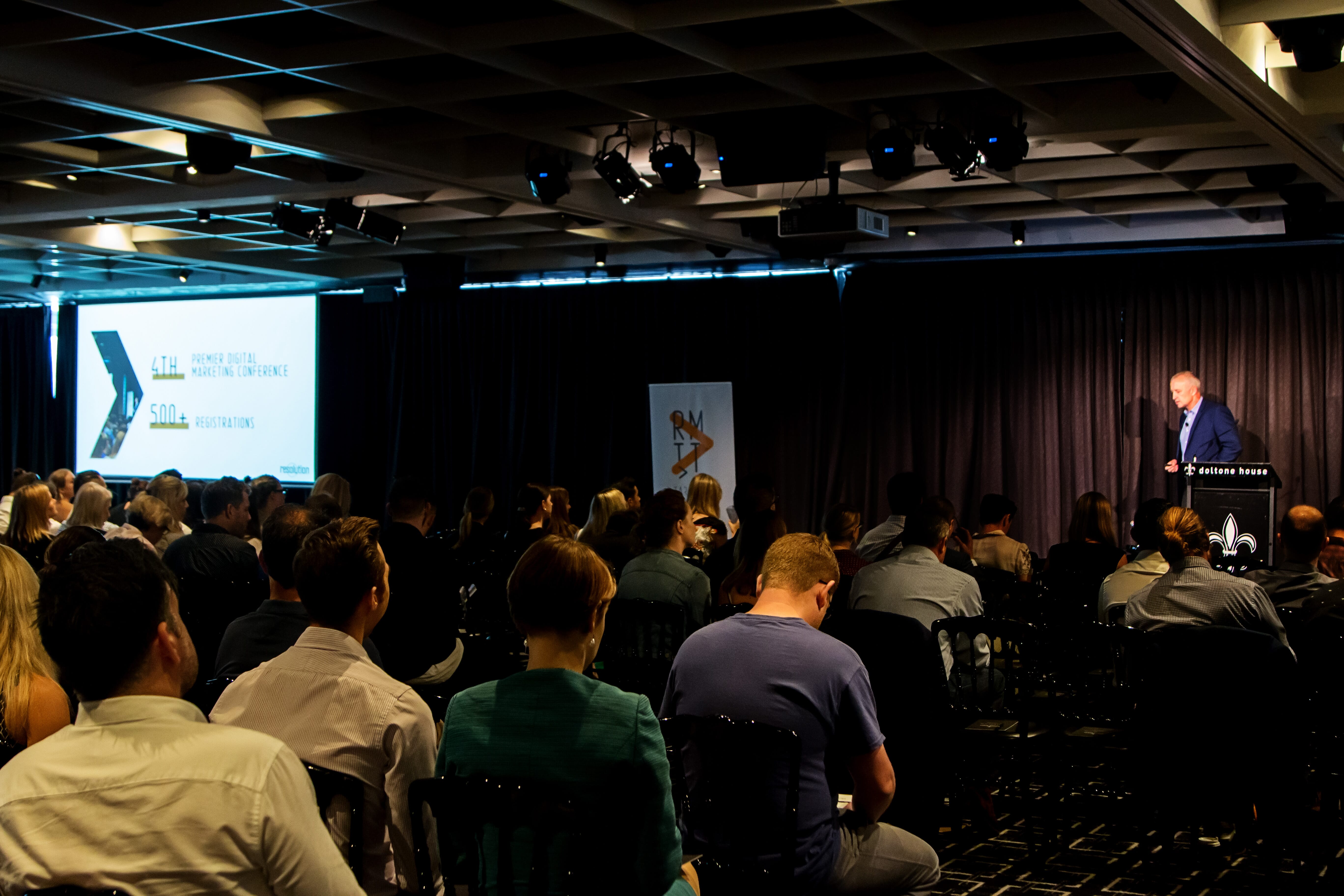 Jeremy Bolt | Joint CEO Australia | Resolution, Annalect, Airwave OMG Programmatic
Targeting Tomorrow welcome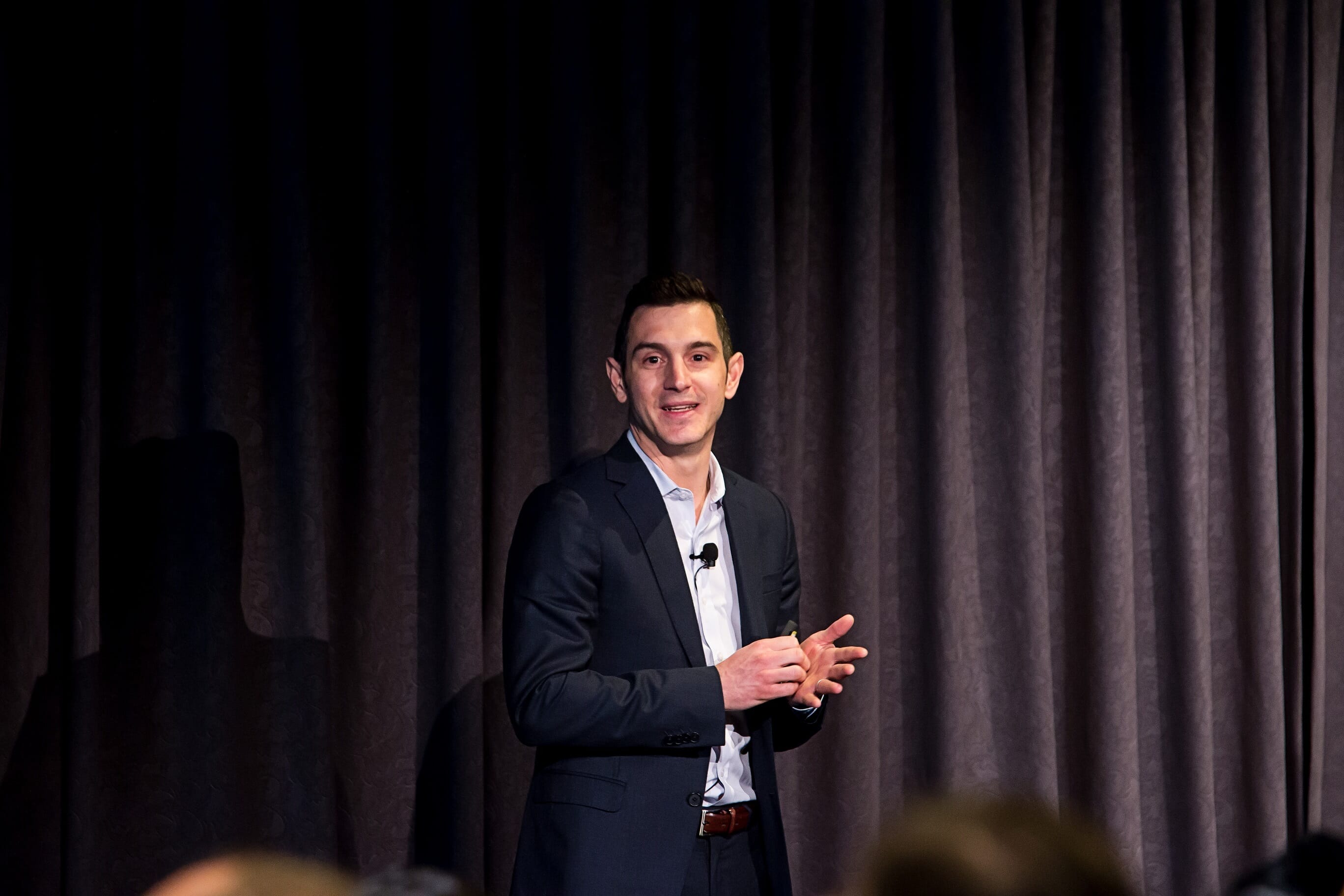 George Manas | Global President, Resolution
New Media Marketplaces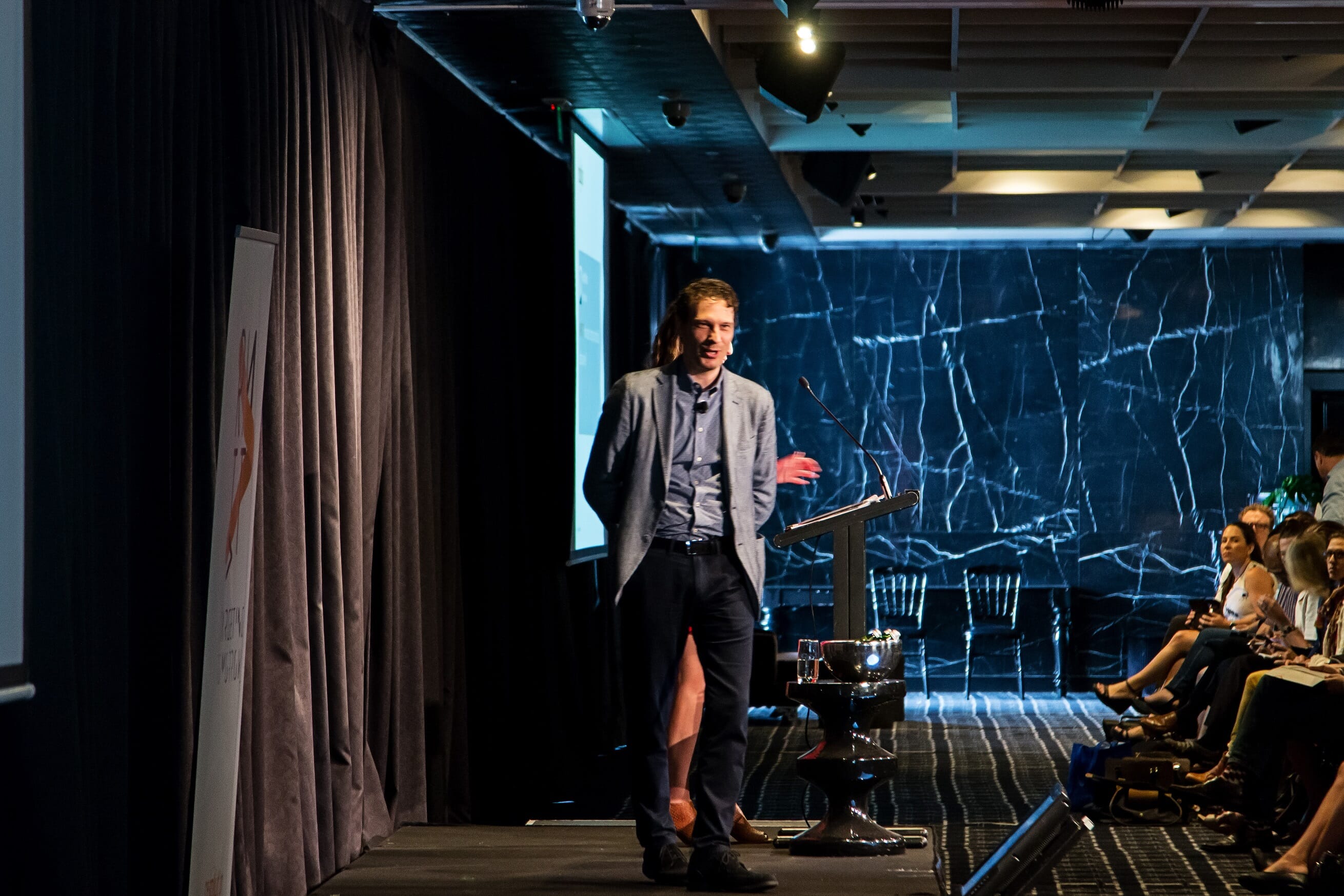 Slavi Samardzija | Global CEO, Annalect
Inspiring Creativity and Delivering Optimal Experiences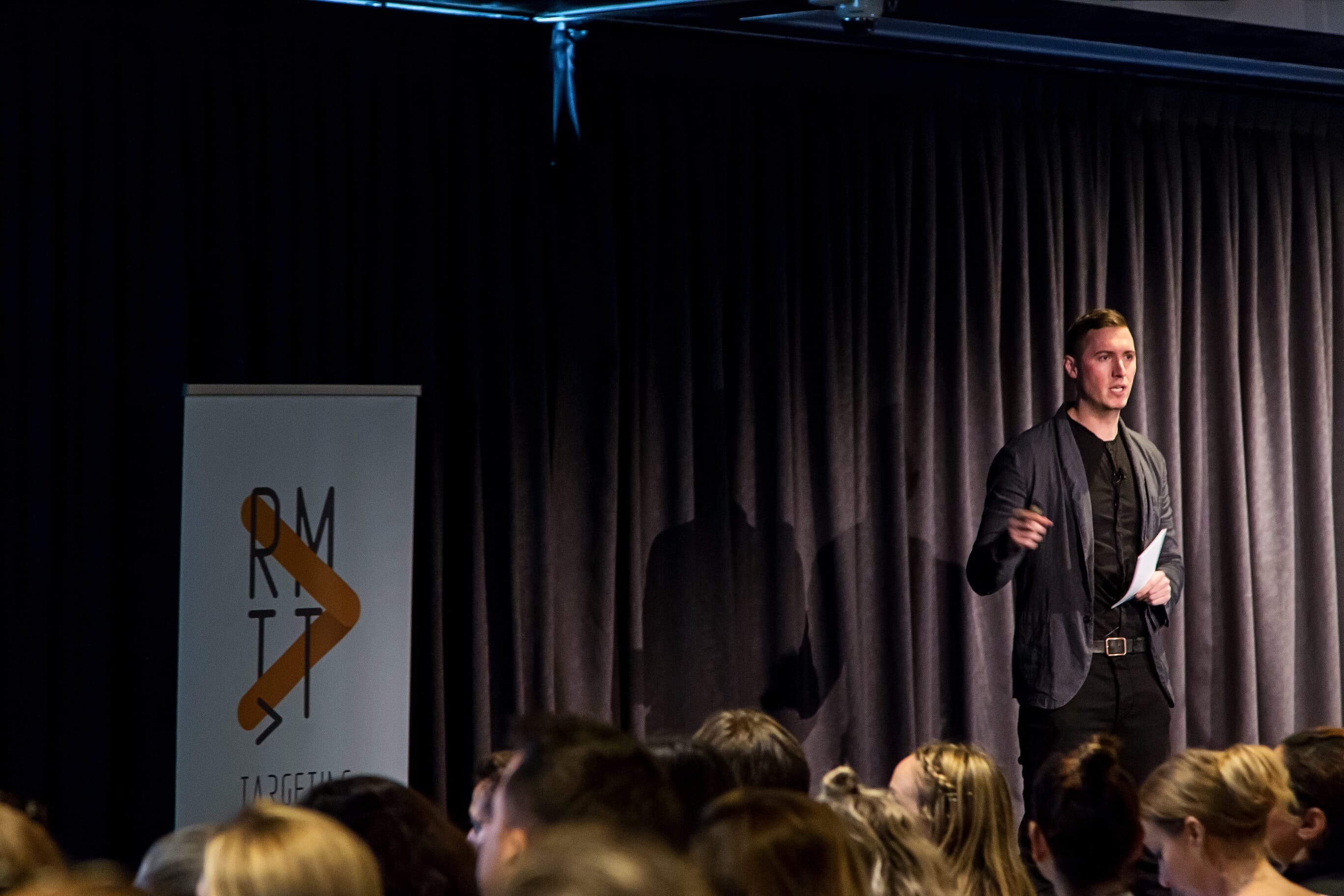 Marco Meier | Global Business Leader, Google
Machine Learning at the Core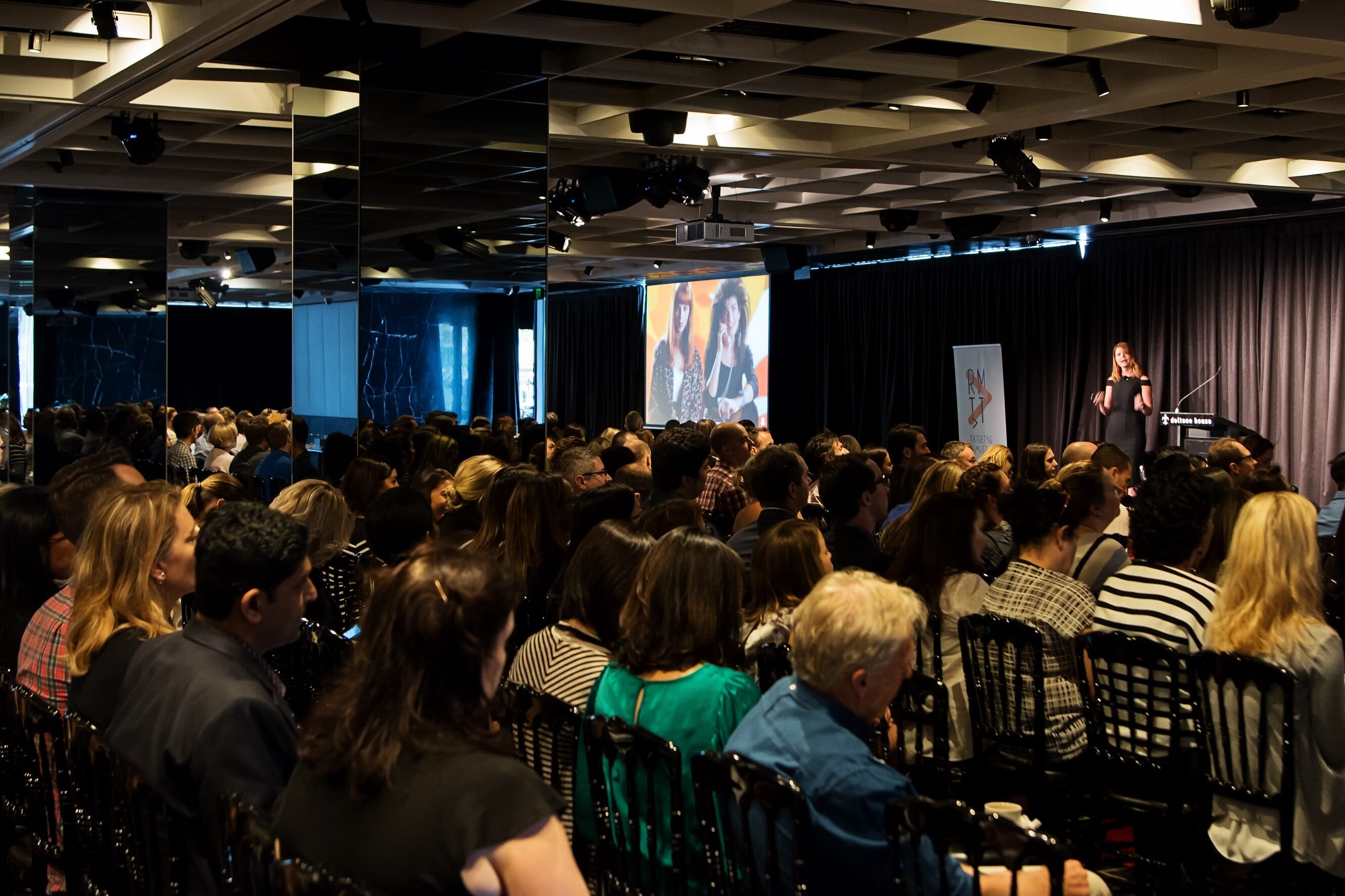 Kathryn Carter | Australia GM, Snapchat
Through the Lens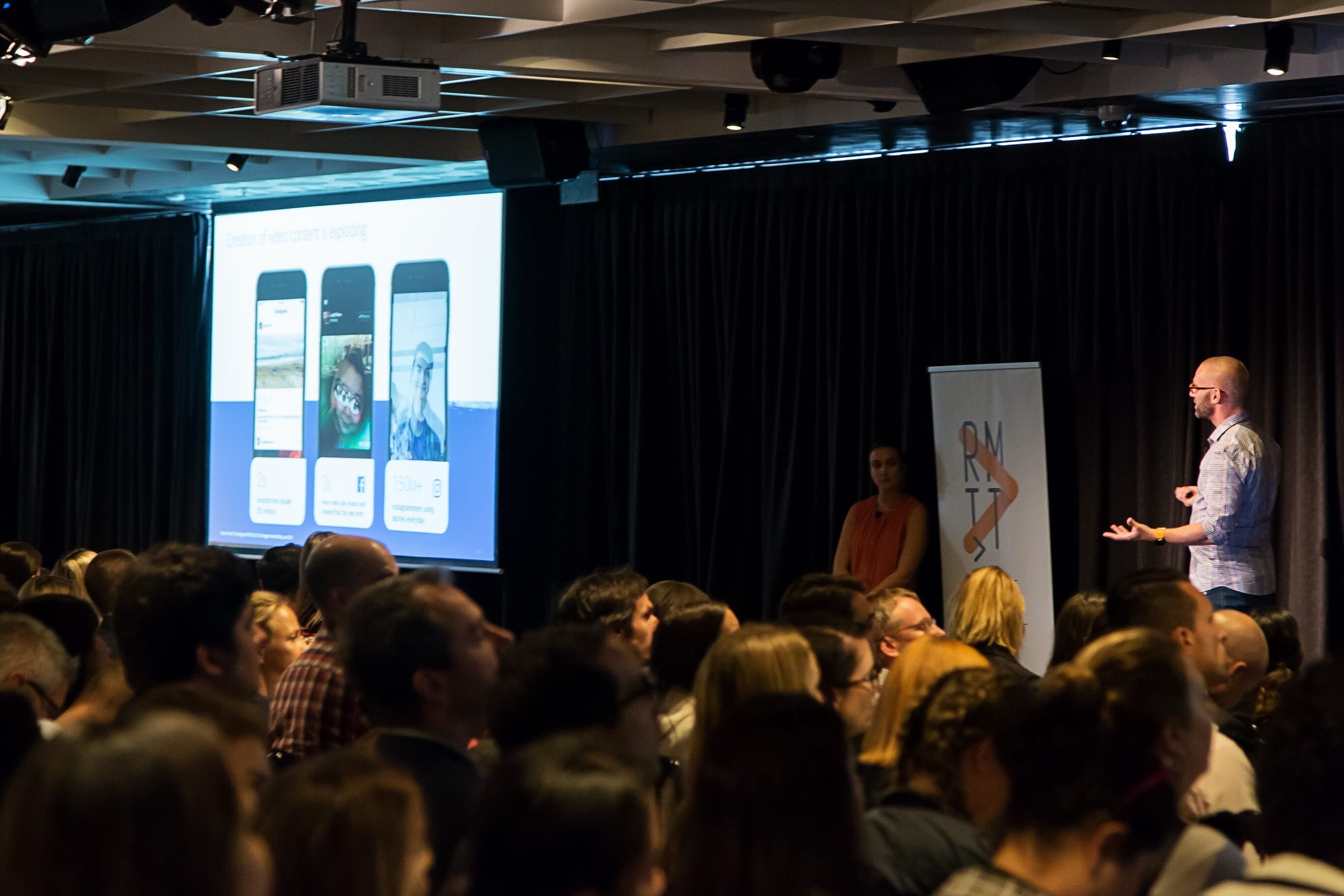 Sophie Blachford & Tim Egan | ANZ Product Leads, Facebook
What's next for Facebook?
What we loved
While some attendees liked one presentation more than another because of how the content may have resonated with their own brand journeys, to be honest we expected that. What we love is seeing how different companies (from e-commerce and FMCG to insurance and beyond) approach the forever changing world of digital.
Video was super important to some while machine learning hit home for others. The consistent thread regardless was the importance of user experience optimisation. It didn't who was presenting – be it Google, Facebook or the CEO of Annalect (an analytics specialist by trade) – it's clear that media/creative/data/technology are converging. And therein lies the opportunity to achieve scalable personalised marketing once you get them really working together.
Our annual Trends Report
As part of the Conference each year we release a digital marketing trends report. Thanks to our incredible in-house Content/Dev Team, this year it's housed seamlessly within our new Resolution Australia website – which you find yourself browsing now.
With each piece carefully crafted by Product Leads across the business, it's a robust representation of the priorities brands should take note of in the next 12 months.
If you're keen to come along next year or to any of our other events this year, please reach out.
Learn more about our Digital Marketing services
Contact us to discover how we can deliver. Remarkable results for you.