AI is rapidly gaining adoption across industries. It's moving so quickly that it may be hard to stay up-to-date.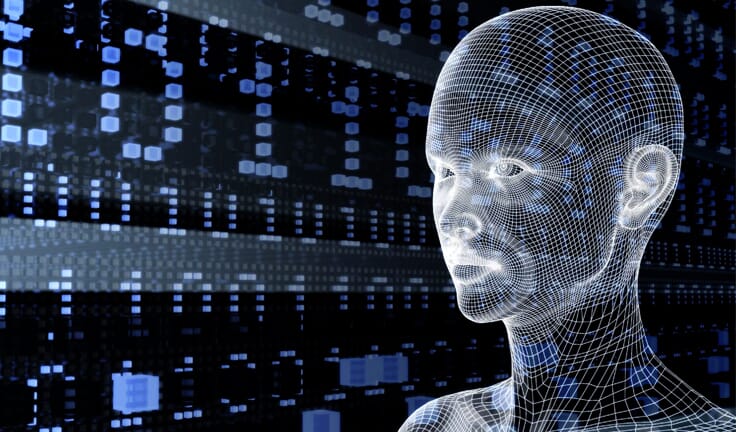 AI makes history at the poker table
In January, Libratus, an AI agent, won $1.77 million in a Texas Hold'Em tournament against four professional poker players. Conducted by the computer science department at Carnegie Mellon University in the U.S., the contest proved machine mastery of game theory. Prior to this experiment, no computer had demonstrated an ability to win in a strategic game with imperfect information. According to The Washington Post, researchers believe that the AI test will have implications across many sectors of our economy. Ultimately, it could be used in a number of situations including, business negotiations, cybersecurity attacks and military operations.
23 artificial intelligence principles published
Near the end of January, the Asilomar AI Principles were published in an open letter by the Future of Life Institute (FLI) at Oxford University. The letter includes 23 guidelines designed to ensure the beneficial development of artificial intelligence. The effort has gained significant support. To date, it has been signed by more than 850 AI/robotics researchers and 1350 others, including Stephen Hawking and Elon Musk. The principles are meant to "…provide material for vigorous discussion, and also aspirational goals for how the power of AI can be used to improve everyone's lives in coming years."
Why AI is accelerating now (video)
In a recent POV video, Goldman Sachs explains a few reasons behind the recent acceleration of AI. As a society, we are generating multitudes of data at a quickly compounding rate. All of this data, across all sectors, allows computers to solve problems for us, rather than relying on a set of preprogrammed rules. Beyond that, AI has become part of our daily lives. From tagging friends in photos on Facebook to navigating the fastest route to your destination, we've accepted machine learning and AI as part of what makes our lives easier

Apple joins artificial intelligence non-profit
AI is evolving quickly, but how can we carefully cultivate it? Fortunately, The Partnership on AI to Benefit People and Society has that covered. The nonprofit focuses on developing AI standards and best practices. Many of today's technology giants are involved, including Google/DeepMind, Amazon, Facebook, IBM, Microsoft, and recently, Apple. The mission of the organization is to "… advance public understanding of artificial intelligence technologies (AI) and formulate best practices on the challenges and opportunities within the field."
Banking & AI adoption forecast
According to The Financial Brand publication, 32% of financial service executives confirm the use of AI technologies such as predictive analytics, recommendation engines, voice recognition and response. That's a good thing because banking customers are beginning to look for AI or robotics in branches and over the phone. However, the adoption of AI in the banking sector has been slowed by lack of investment in data scientist employees by banks, fear and a siloed structure within the industry that keeps data secure.
AI, brand marketers and the website – a tactical recommendation
Given AI's rapid adoption, it's a smart move to consider how will it impact brand marketers and web site development. Director of SEO and Content at Resolution Media U.S. Dave McAnally advises that marketers take action now to best capitalise on the coming evolution of AI.
"As technology relies more and more on AI to take on search activity, brands need to take steps to scale their structured data to ensure these technologies can use their content.
"This is especially important for things like brand websites. They need to think of them as their content API, which means they allow engines like Google to present the content experience in new and unique ways. The entire consumer journey can take place within a search result now, and the content that is built to allow for this will be rewarded with share of voice with search audiences.", says McAnally.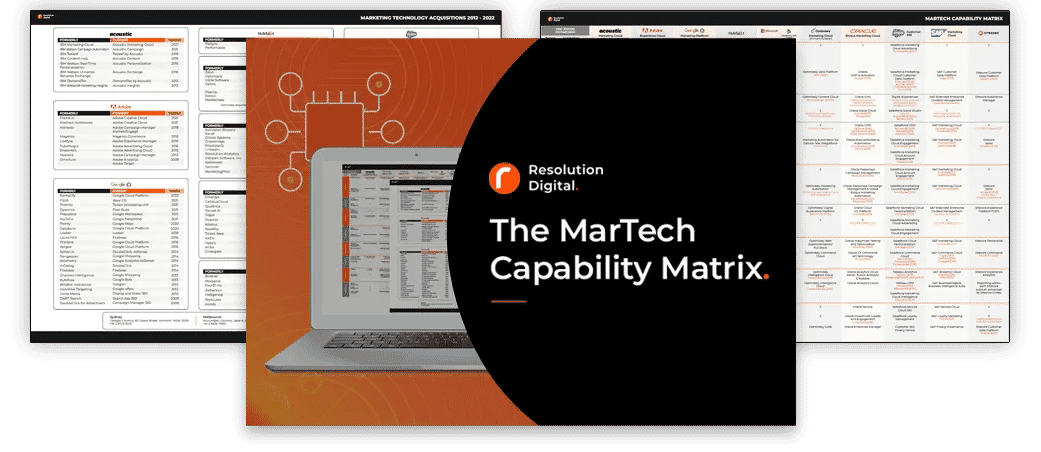 MarTech Capability Matrix
Struggling to understand the complex tech landscape in Australia? Our technology specialists have done the hard work for you!
Our MarTech Capability Matrix features the capabilities of the major technology vendors used in Australia, including Google, Salesforce, Adobe, Microsoft, Oracle, SAP, Sitecore, Optimizely, and Hubspot.
Learn more about our Digital Marketing services
Contact us to discover how we can deliver

Remarkable Results

for you

.