The online advertising landscape continues to evolve at a rapid pace, with new technologies and regulations driving changes.
Today, we are at the forefront of a dramatic shift within the digital world. Online privacy is under increasing scrutiny, with laws evolving in most global jurisdictions, third-party cookies on the way out, and major tech platforms trying to mitigate liability and risk to their core business solutions in response.
Advertisers and marketers need to prepare for change, and embrace solutions – or risk falling behind their competitors. In this 2 part mini-series, we talk about the future of identity in advertising, and how to future proof your digital strategy:
We'll explore;
A brief history
The "Cookie" was born in 1994 and first used by Netscape's internet browser. The original intent of the "Cookie" was to store the current state of the browser on the local device rather than on a centralised server.

Today, it is used to identify and track users and their behaviours as they browse the internet. As the internet grew to include new technologies and devices such as mobile phones, new identifiers were created to continue to track users and their behaviours.

Online advertising has built a whole industry around user identification. The ability to track, target and segment users has been driven by using IP addresses, cookies and device IDs. Where these IDs are not accessible, algorithms and mathematic models are applied, using signals radiated by users online to speculate an individual's identification. This is sometimes referred to as "Finger Printing" or "Identity Graph technology".
The new future
Deprecation of Cookies
Technology platforms are continuing to move away from using third party cookies as a method of tracking and identifying users, albeit at a slower rate than planned, with Google recently announcing a delay in the initiative toward late 2023 as they continue to develop their "Privacy Sandbox" solution which contains methods of replacing the need for cookies, with a cohorted, modelling approach.
Cookies are files created by websites to store information around user behaviours – with Safari and Firefox having already blocked these, the buzz remains around Google's Chrome browser, withholds the majority share of market dominance, and is arguably the most at risk as a business perspective.
While removing cookies isn't that impactful for advertising platforms that require sign-in, like Google & Facebook, it will limit how accessible and available user information is within their ecosystems, and subsequently impact how we track, measure, and target users online.
Other major advertising platforms have also started to move away from standard approaches, widely accepted by all platforms, to individual methods and protocols within their own platforms - a recent example being Apple's App Tracking Transparency framework for apps, and Private Click Measurement (PCM) for web.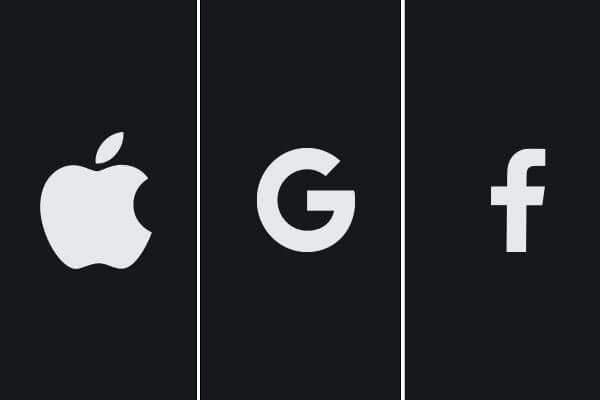 Walled Gardens

We are seeing some of the major advertising platforms move away from standardised approaches, widely accepted by all platforms, to individual methodologies and protocols within their own platforms.

Apple has taken a leadership position on a user's right to privacy, and specifically how advertisers can access, track and target using data on any Apple device or software.

Apple's latest update of their operating system to iOS14.5 has an overarching theme of improving customer security and privacy through their AppTrackingTransparency (ATT) framework.

Google has followed suit by announcing that they will join Safari and Firefox in phasing out the cookie by 2023, leaning on their solution - FloC (Federated Learning of Cohorts), as the answer to the future of audience targeting within the Google ecosystem. We have covered this in further details in the Part 2 of this series.

Facebook is one of the most scrutinised apps when it comes to privacy and data breaches, and they are set to be one the most impacted platforms from the recent iOS14.5 changes. Audience identification is paramount for brands, and we will most likely see Facebook develop their targeting solutions with a bigger emphasis on the customer experience within its platform.

Clean Rooms

With increasingly limited accessibility and granularity of user level IDs, it impacts the ability to run tailored attribution modelling, or create bespoke audience segmentation.

Introducing "Clean Rooms". These are secure areas inside the walled gardens, such as Google's Ads Data Hub, where custom algorithms and scripts can be implemented in a safe, private environment. Data can come in, but no IDs can be extracted.

Blending first-party data (1PD) with aggregated custom data will let advertisers uncover insights for future planning and activation - customised to their requirements, rather than an off the shelf solution. Advertisers can ingest cookies or other identifiers, and convert them to the technology platform's secure identifier - moving away from reliance on cookie-based technologies for measurement, attribution, and modelling.
Summary
As the world moves away from having accessible unique identifiers, whether this is in the form of a cookie, device ID we will see a shift away from one to one addressability to an advertising world based on modelled data and look-a-like audience segments, aggregating users into larger cohorts.
Privacy laws will keep introducing restrictions on how activity is tracked and measured, limiting the amount of data points directly available to use in marketing. In the midst of this, organisations will need to adapt, evolve and put innovative strategies and measurement approaches in place to navigate this new world of advertising.
Learn more about our online advertising services
This article is part 1 of 2 in our series. In the next part of this series, we do a deep dive into the Core pillars of Consumer data and steps advertisers need to undertake to be ready for the cookie-less future.
Are you ready for a world beyond 3rd party cookies ?