We have some exciting news! Resolution Digital has been nominated for SEVEN Microsoft Advertising Partner Awards for Asia Pacific!
We are proud and excited to be recognised for all seven nominations in the 2021 Microsoft Advertising Partner Awards for Asia-Pacific.

This recognition by Microsoft is a remarkable acknowledgement of our teams' hard work and determination throughout the unique year that was 2020.

After such a rollercoaster of 2020, we're thrilled at the remarkable start to 2021.

The Microsoft Advertising Partner Awards celebrate the best and the most elite Microsoft partners who make Microsoft Advertising successful. This year's theme is "Forwards Together", which focuses on agencies who have successfully demonstrated how they move forward towards recovery and growth in 2020.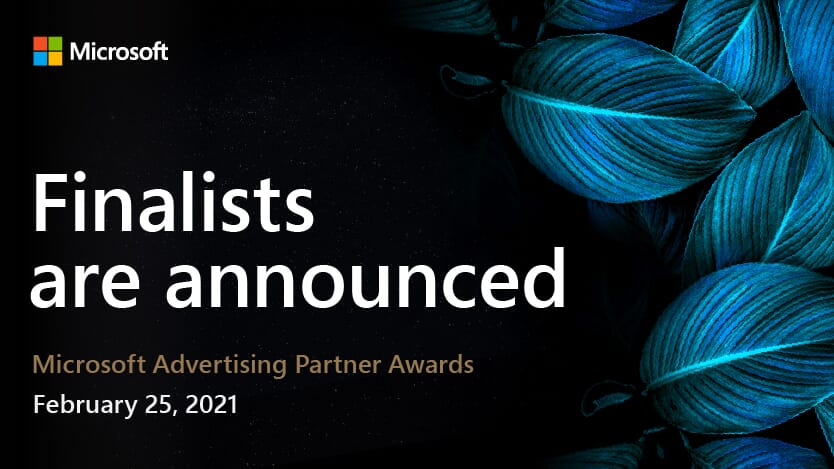 Source: Microsoft Advertising Partner Awards Blog
Although 2020 was an unprecedented year, with our efforts throughout the year, we are extremely happy that our team has secured a spot in the finals for:
Account Team of the Year: Team Suncorp
Community Response Award*
Client Partnership of the Year
Agency Partner of the Year

*The Community Response Award is a new category which celebrates the innovation and invention that the partners have demonstrated during this unique time, and we're excited to have been nominated for it.


But that's not all!

In addition to these outstanding achievements, we also have THREE individual award nominations for Trailblazer of the Year!

Congratulations to our finalists!

We'd like to thank everyone who helped with the submissions, and we appreciate all the efforts and contributions of all teams and members. The winners will be announced at the virtual Partner Awards ceremony on February 25.

We can't wait to see how such an intense competition unfolds!

Ref: Microsoft Advertising Partner Awards Blog
Resolution Digital is a full-service digital agency, part of Omnicom Media Group Australia.
Learn more about our online advertising services
Contact us to discover how we can deliver Remarkable results for you.