How to leverage the eCommerce boom through data led strategies.
In years to come, the history of eCommerce will be talked about in terms of before-2020 and after-2020, the time during which retailers shifted rapidly away from online marketplaces (Amazon and eBay) to online-only models.
New or under looked retailers suddenly became viable options, with some retailers quickly demonstrating new levels of eCommerce strategy savvy to become leaders in the eCommerce space.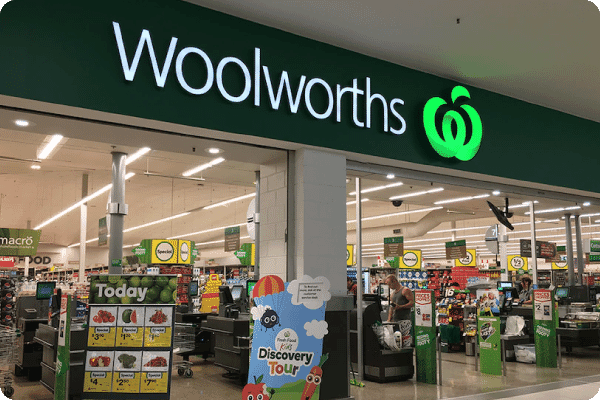 Choosing a retailer that suits your needs

There might never be a better time to expand into eCommerce or enhance your current retail eCommerce strategy. Current projections are that online retail sales will reach US$33.2bn in Australia in 2024 - a year on year increase of +15%.*
When enlisting retailers to sell your products, it's important to find one that aligns with your needs. Fortunately, there is no shortage of candidates. Coles, Dan Murphys, OfficeWorks and Chemist Warehouse are all investing in online advertising and are open for business.
Woolworths already has Cartology - a platform to purchase ad space. Coles is about to launch a similar platform called ColesMedia. For any sale that retailers are not able to convert, Amazon and eBay are ready to capture those conversions.
* Source: trade.gov/marketintelligence
* Image source: abc.net.au/news
Understanding your customers
Data can deliver insights on your customers journey and purchasing triggers; interpreting the data correctly is the key to success.
A successful retail eCommerce strategy is one that involves data-led segmentation, whether that's proprietary data from clients or using Flybuys data. Flybuys has only been active since September 2020 but has already made an enormous difference to the way customer data is processed and analysed. When combined with journey mapping, real insights are achieved. A well-executed, data-led retail strategy could double a brand's online retail sales in just nine months.
A properly crafted eCommerce customer journey map will tell you which channels bring you the most traffic and sales, what excites and disappoints your customers, when a visitor decided to buy from you and when they didn't. All the good experiences and bad experiences are evident in the data, and we will help you to find them.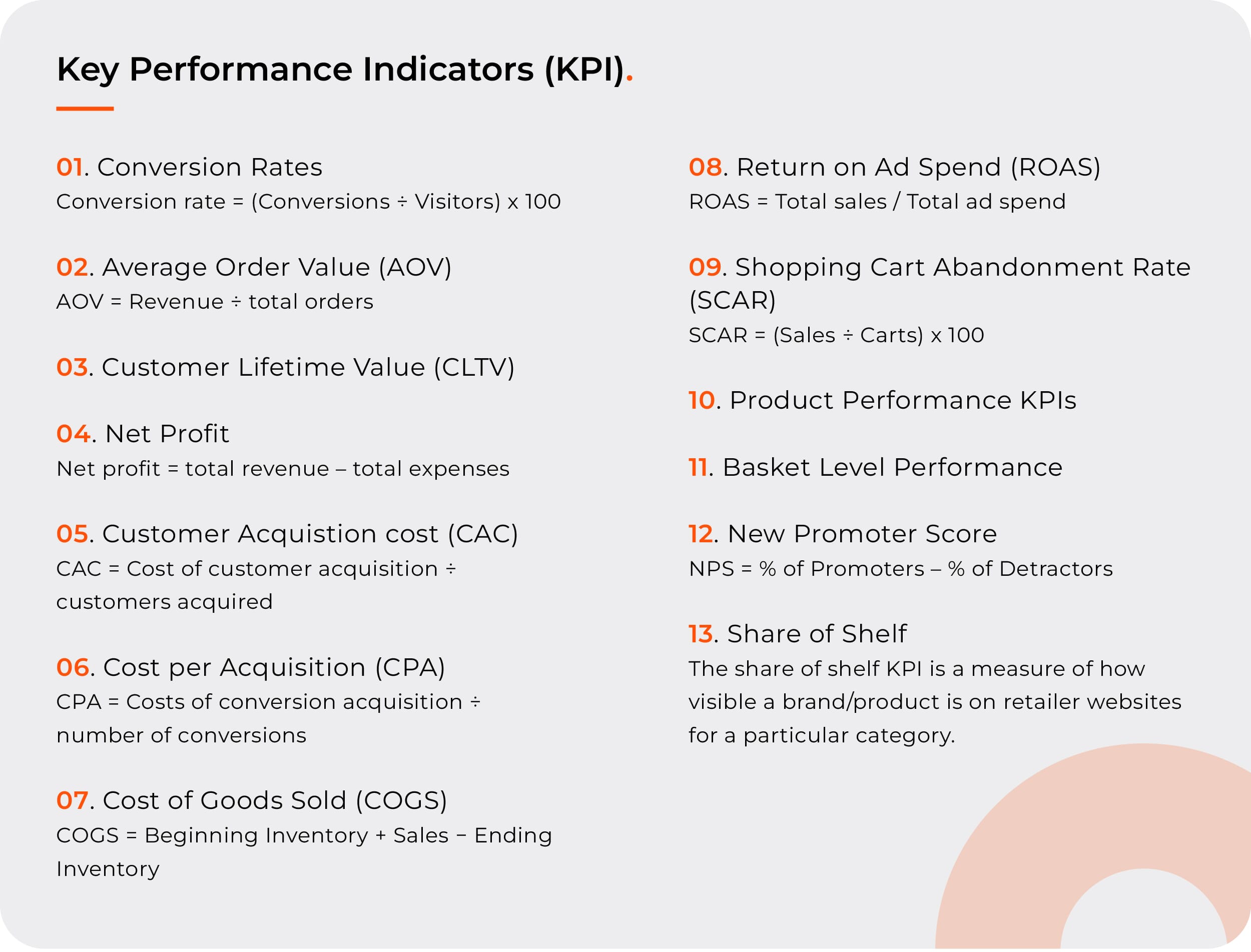 Setting k

ey performance indicators (KPI) for success
If you don't know what success looks like, you'll have a harder time achieving it. That's why finding ways to benchmark it and setting KPIs accordingly is an absolute necessity. Following is a list of eCommerce KPIs that indicate the success of most eCommerce businesses. It might seem like an enormous amount of data to stay on top of, but with the right software and support it can be easily done.
Using an omnichannel approach
Given how much data there is to manage and routes there are to reach a customer, the best approach is an omnichannel marketing approach. This means working on collaborative adverts with retailers and using social media, paid media, sponsored products and banner advertising simultaneously to point to your branded store pages. Advertising is now one of the key revenue streams for retailers, and as such they are looking for brands to collaborate with.
Using omnichannel marketing necessitates a holistic approach to reporting. To stay up to date and measure your effectiveness against the KPIs we mentioned earlier, you will need bespoke reports and full Datorama integration. Providing you with eCommerce assistance is what we specialise in.
Next steps for your eCommerce strategy
As the retail eCommerce marketplace has changed, it is necessary to revise your eCommerce strategy to stay ahead of the game. Knowing your customers must come before choosing a retailer, as does a strategy to measure your success by tracking KPI's and understanding the importance of data and knowing how to use it to inform your omnichannel marketing approach.
The next step is to let us help you be a winner in this new retailer eCommerce marketplace. We recently hosted a popular webinar on the topics we have discussed here, and put together a Marketer's Guide to eCommerce that is free to download.
Our expert team in here to guide you through this changing ecommerce landscape, so get in touch with us to learn how we can help you leverage this eCommerce boom.
Originally published on Retailbiz.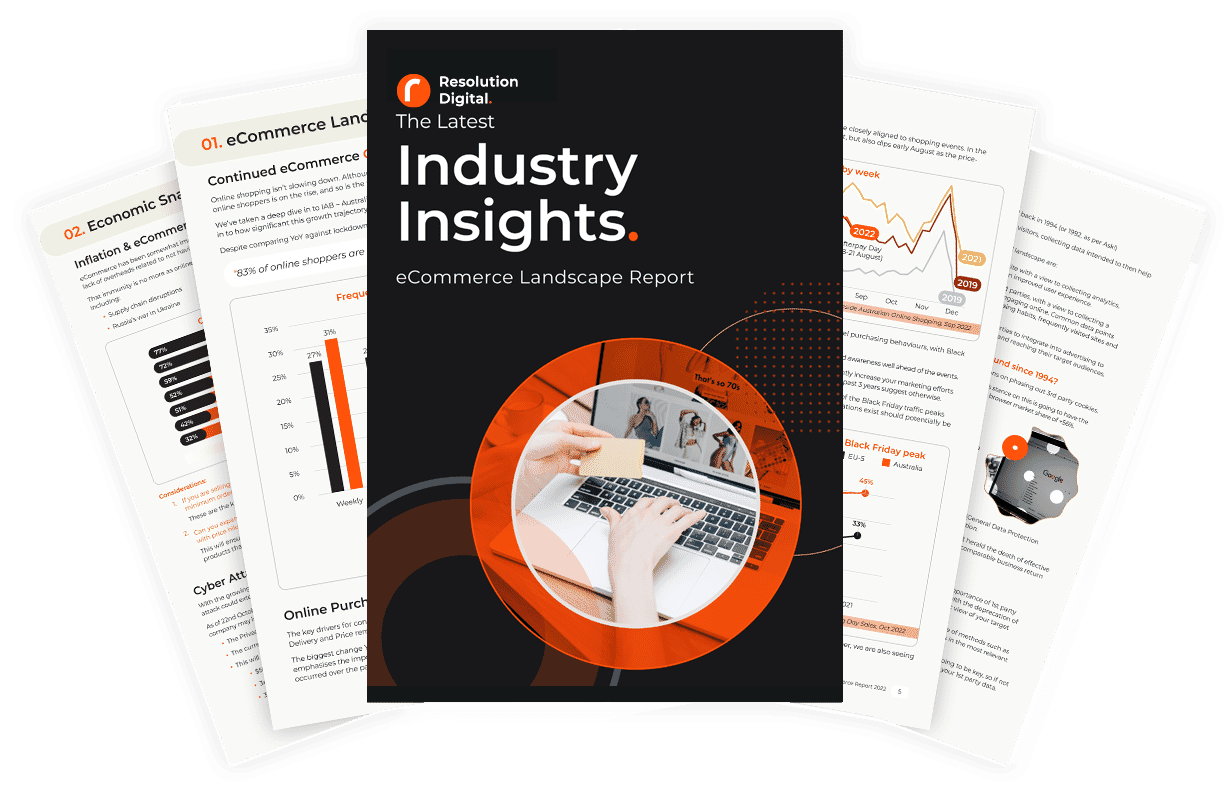 The latest industry insights: eCommerce Landscape Report
This report is intended for any brands with an online presence, including account managers, eCommerce specialists and agencies, and internal account teams or for those interested in deepening their knowledge of the current eCommerce landscape.
Learn more about our eCommerce services
Are you ready to take the next step in your eCommerce strategy?