We are thrilled to announce that we've won the B&T Best Digital Services award. The award acknowledges the agency that has excelled in their offerings of digital services throughout the year.
To win this B&T award, is testament to our significant growth over the past year, 99% client retention rates, and having welcomed over 140 new members of the team here in Australia.
Our CEO Des Odell said:
"I am extremely proud of our team and all that we have accomplished to date. We have some of the best talents in the industry, and the remarkable results we have achieved for our clients are a reflection of this. We're a people-first agency with a personal touch, which makes our digital services offerings so unique."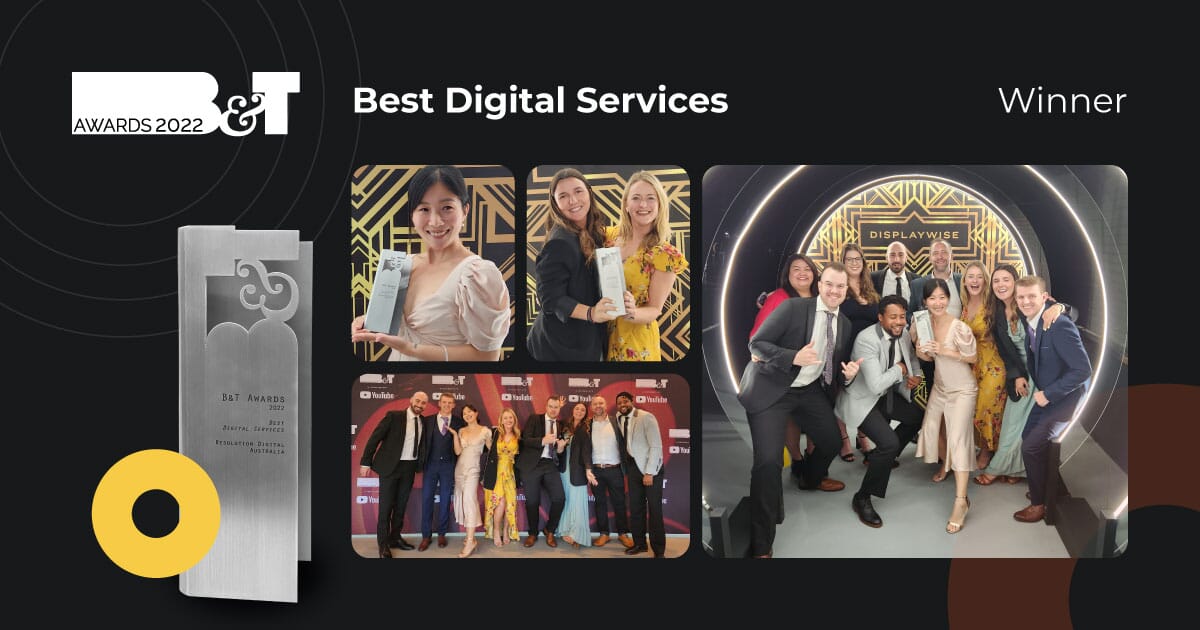 The B&T judges also commented on the win,
"We chose Resolution Digital because they understand the complexities required to achieve our business's key performance objectives (KPOs)." It is more than just a digital agency. Constantly innovating, Resolution Digital holds a fist full of industry 'firsts' and has been awarded Google Agency of the Year three times in a row and Microsoft Agency Partner of the Year. The agency speaks out publicly and frequently about the issues that matter most, including the changing privacy landscape, the rise of retailer media, debunking the MarTech maze, and how to prepare for GA4."
We also received B&T nominations for Performance Agency of the Year, Best CTV Campaign, and Best Digital Transformation. A huge congratulations to all of the finalists and award winners from this year's B&T Awards.
If you're looking for a full-service digital agency to drive growth for your business, please contact us today.