The digital buying landscape is rapidly evolving and growing in complexity, and the right DSP enables programmatic buyers to be more agile in how they optimise marketing channels and objectives.
What's a DSP and who typically uses them?
A demand side platform, often abbreviated as DSP, is a platform that allows programmatic traders to buy digital advertising inventory in real-time across different ad exchanges, channels, and datasets. A DSP also enables us to access this inventory based on selected criteria that aligns with our brief, utilising a range of different signals passed through by the supply side platform like age, gender and buying habits, to ensure we reach the right person with the right ad.

Without a DSP we would have to manage hundreds of individual publishers, buys and datasets individually to replicate the work of one platforms.
Advances in buying technology have also ushered in the era of machine-learning enabled advertising. This enables us to use machine-learning engines to make hundreds of real-time optimizations and manage campaigns more effectively. The time saved allows programmatic traders to spend more of their time on strategic thinking and testing, ultimately adding greater value for clients and helping drive their businesses forward.

According to Lumescape1, more than 22 different DSP's are available and whilst the landscape is ever-evolving, many advertisers still opt for concentrating their display and video buying through platforms focused on SME's such as Google Ads. These platforms only provide a fraction of the inventory available and as such, are limited in their ability to reach customers at scale through different exchanges. They are also limited in their ability to facilitate the true programmatic buying capability that DSPs can provide.

Whilst most leading DSP's afford similar degrees of functionality and capability, all have variances, and all have different strengths. Therefore, it's crucial to have robust selection criteria when choosing one for your campaign, but where should we start?
What's the most important criteria we consider when choosing DSPs?

Based on our experience across a range of different verticals and thanks to our agnostic approach to technology, DSP selection is a core part of our campaign process. To apply this, we consider some key pillars which are supply path optimisation, datasets and capabilities, buyer transparency and control and finally unique formats or reporting capability.

When putting forward our recommendation we consider and weight each of these elements differently for each brand and campaign as well as through the lens of that brand's existing marTech and adtech stack, ensuring we apply the right DSP for the job.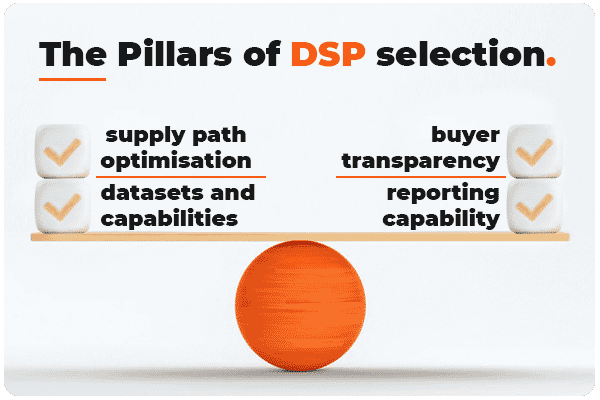 There are many considerations when choosing a DSP
Criteria 1: Supply Chain Optimisation
To begin with, a rising topic within our industry and a key consideration when choosing DSP's is supply path optimisation. This topic came to the forefront following the 2020 ISBA report which provided a comprehensive analysis of the programmatic supply chain and crucially, found that only 51% of advertisers spend make it to publishers. There were a range of different recommendations, but a key element was around transparency and the application of specific buy types to minimise the 15% delta that they identified which effectively represented spend which was unable to be accounted for within the supply chain.
To minimise this, we review our supply paths and buy types including DSP fees and transparency allowing us to utilise platforms which minimise these unknown deltas and access inventory at the most efficient rates.
Criteria 2: Data Offerings
Another important differentiator for major DSPs is their data offering, specifically what 1st party data sets they can offer advertisers and the associated costs of access. The benefit here is that brands can enjoy greater data accuracy and transparency vs 3rd party datasets, but also often lower costs to use this data as it's owned by the DSP itself. The importance of DSP data assets has increased recently with the looming deprecation of 3rd party cookies, a change that will make the previously widespread application of 3rd party data data less reliable and scalable.
Similarly, the capability for advertisers to leverage their own first-party data (including integrations with their CRMs) will be increasingly important to reach their customers and reach high value prospects through tools like lookalike modelling.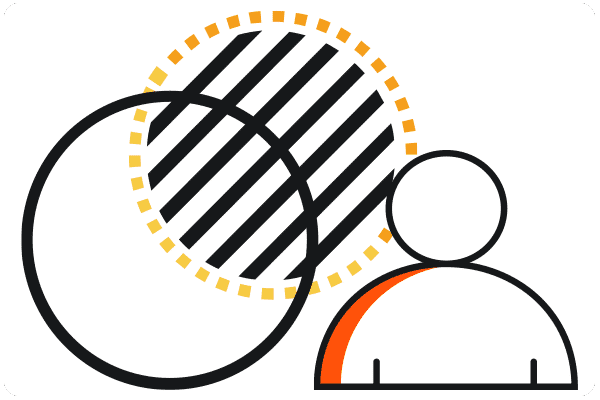 Criteria 3: Buyer Transparency


Buyer transparency and control is also critical for optimising investment and driving results. Outside of automated bidding solutions, leading DSPs are taking this further by allowing traders to create custom bidding algorithms which can be used to define impression value.
Others are embracing changes in auction dynamics such as header bidding leading to the rise of capabilities like bid shading which is necessary to bid effectively and efficiently within these new auction types.
Criteria 4: Analysis & Reporting
The ability to manage and report on cross-channel buys whilst leveraging different creative formats is the cornerstone of a leading DSP. It enables programmatic buyers to be more agile in how they optimise investment across channels and objectives, controlling for things like cross-channel reach and frequency as well as utilising machine learning to optimise campaign budgets based on specific brand outcomes.
Most leading DSPs have their own solutions in managing cross-channel frequency such as building household identity graphs and using their cross-device targeting capabilities and reporting. However, as the conversation of consumer privacy continues, the focus remains on future-proofing these capabilities and building sustainable first-party data relationships for both DSPs such as Google's logged in user based and publishers through things like PPID's which utilise logins instead of cookies to identify users.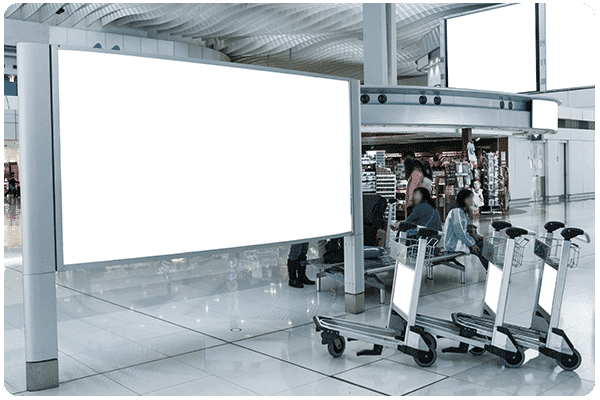 What about emerging channels like programmatic digital out of home (DOOH)?
Emerging channels like digital out-of-home (DOOH) are usually run via specialist self-serve platforms, which are buying platforms which cater specifically to that channel. Often these platforms offer unique supply or built for purpose buying approaches which are best suited for these new channels. In some instances, they also offer cheaper access to this inventory my minimising intermediaries.
Whilst we're starting to see some multi-channel DSPs experimenting with DOOH, it is still in its relative infancy and isn't always the most efficient option to tap into DOOH supply. Therefore, it's important for us to evaluate the supply path and ensure we're driving the most efficient outcome for our campaigns.
Why it's important to stay close to DSP capabilities as we navigate 3rd party cookie deprecation?
With the consumer privacy evolution, we're seeing changes to ways we can target users across the platforms. For Google this has meant phasing out 3rd party cookies in 2023 with alternatives such as FLOCs put forward which utilise cohort-based audience targeting.
In contrast, other DSP's are focusing their efforts on building unified identifiers that aim to retain the ability to run targeted and personalised ads. These unified identifiers and approaches may be advantageous particularly to performance advertisers once 3rd party cookies are phased out.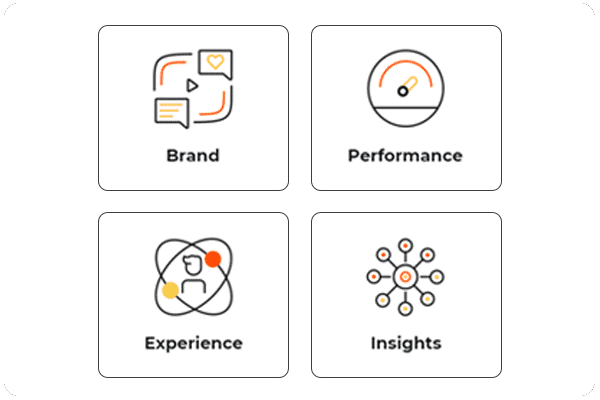 Resolution Digital's four pillar approach focuses around Brand, Performance, Experience and Insights.
How is Resolution Digital equipped to manage this?
The digital buying landscape is rapidly evolving and growing in complexity. Resolution Digital stays at the forefront of these changes by leveraging our global tech partnerships to actively test and work with our clients to enter this new era and future proof their digital buying. Our neutral and agnostic approach to buying also means we are experts across multiple technology platforms and work with whichever technology (existing or emerging) is best suited to our clients.
Want to have a chat about your programmatic buying?

Resolution Digital is an award-winning full-service digital agency with a wealth of expertise in programmatic buying. Drop us an email or give our team a call today to discuss your digital marketing needs.

References: 1 Lumescape
Learn more about Paid Search Services