A first-party data strategy is key to mitigating third-party cookie loss, especially with the current regulatory laws and privacy concerns.
Why implementing a first-party data strategy will help to mitigate third-party cookie loss.

When considering the future, sometimes it is best to consider it within the context of the past. For those involved in marketing and brand storytelling in Europe, Middle East and Africa (EMEA), when the General Data Protection Regulation (GDPR) changed regulations seemingly overnight in 2016, every major company appeared to be caught short. By extension, their marketing online communications and touchpoints, despite months of preparation, were faced with incredible challenges and customer communications were at risk of being lost.
The intention behind the GDPR changes was to bring order to fragmented privacy laws across European Union (EU) member states. Every company was affected, especially those with an online presence who marketed to consumers; if these companies used a collation method (which included gathering email addresses), complying with these laws became mandatory.

The new GDPR regulations meant companies could only send marketing communications to people who officially opted in to receive them. Many online sites did not make this explicit for the entirety of their subscriber base, and led to months of packed customer inboxes with frantic, identikit 'URGENT-GDPR' subject line emails. Despite pleading with customers to officially opt-in or lose access, the sheer number of emails meant that consumers simply didn't partake in the process and marketers lost subscribers by the thousands.
Within this context, marketing and brand communications in 2022 are slowly creeping up to a similar inflection point, changing the way marketers approach communications (such as advocacy) with their consumers.
In 2021, Apple kicked off a war on cookies due to safety issues by mandating that consumers give consent before applications running on its devices track their activity on other apps and websites. This follows the already prohibited use of non-authorised third-party cookies on its Safari web browser. Google has indicated that the Chrome browser – holding nearly 65% worldwide share of cookies - is soon to follow in 2024, leaving most brands who use cookies for customer communication on their web presence and email, around one year to change their methods.
This soon-to-be cookie-less world is following a similar pattern to the changed customer communications landscape of 2016, albeit more slowly. Some brands rely heavily on cookies in 2022, with it underpinning most measurement solutions.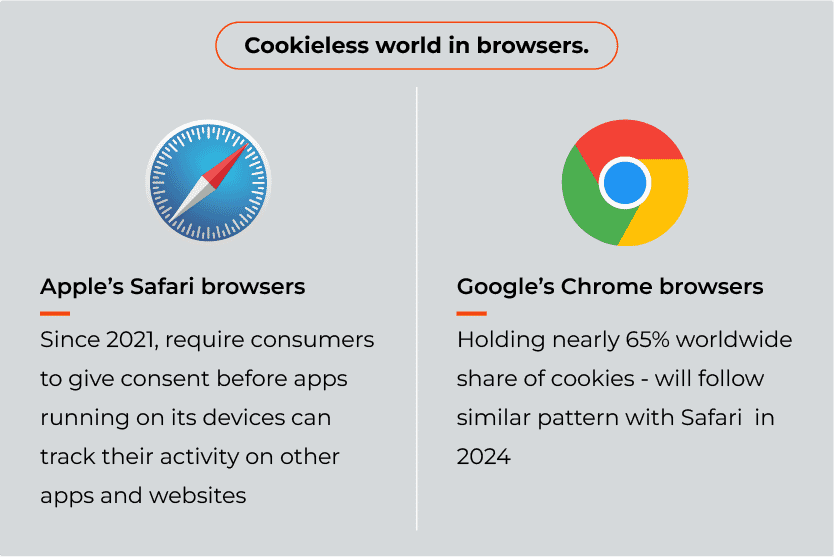 This makes brand strength and awareness an absolute priority when it comes to Customer Experience (CX). With less visibility of a user's search history for websites and marketers to use for tailoring advertising content, becoming a strong, trusted and liked brand is crucial.
Digital marketing veteran Bill Carmody has indicated when it comes to branding, "The more someone likes you, the more they trust you. This transforms the relationship from one of 'buyer and seller' to the preferred position of 'subject-matter expert and interested party'."

In a recent Accenture study, 75% of consumers indicated they were more likely to purchase from a company that knows both their name and their purchase history.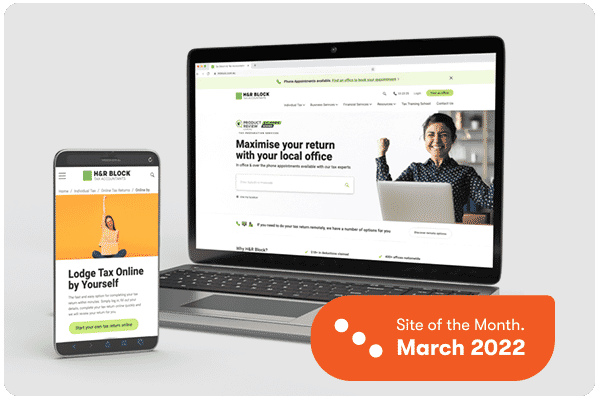 Resolution Digital is named Global Site of the Month by Kentico in March for H&R Block's website migration.
How can we help to ensure the success of your brand or product in a privacy-first, cookie-less media landscape?

We are proficient in supporting brands and products with advanced first-party data, user engagement and audience targeting.

Our Kentico and Sitecore web-builds personalise web experiences with advanced first-party data for clients. These advanced CMS systems measure interactions within a browser and domain. First-party user opt-ins can then receive geo-targeted relevant or purchase-based information, with the added feature of tailored communication journeys around several customer actions or touchpoints.
Now holding Kentico Gold Partnership status (the highest tier attainable), our team are specialists when it comes to building your web experience platform; such as H&R Block's complete digital overhaul that was executed in 5 months.
We also offer FirstTarget, an end-to-end data, audience matching and engagement framework that delivers a future-proof and effective approach to reaching and engaging online audiences. This is a data strategy that revolutionises how clients approach data collection, measurement, media and attribution.
We assist with the identification of areas that will be most affected by the impending changes to cookie tracking. We then empower clients by working with them on a refreshed customer experience journey, that prioritises first-party data and safeguards their marketing and brand strategy into the future.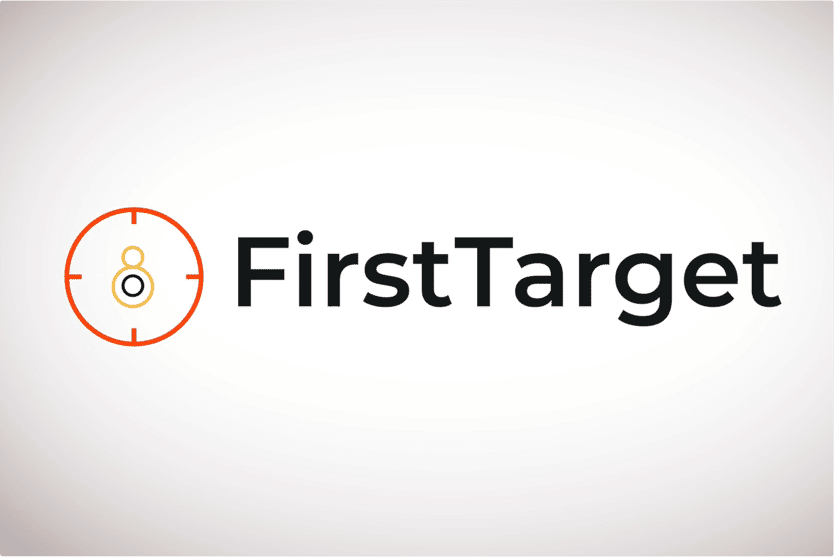 Learn about our Digital Strategy Services
Are you ready to

combat cookie loss

with first-party data?