Navigating the GA4 Transition: Your FAQs answered as we bid farewell to Universal Analytics (UA).
As the countdown begins with just a month remaining until Universal Analytics (UA) properties cease processing data.
In this blog, we address Frequently Asked Questions (FAQs) which are slightly more technical, which we've been answering for our clients. Our answers should provide you with the insights and guidance to navigate the new way of doing analytics on GA4.
In this article we will explore: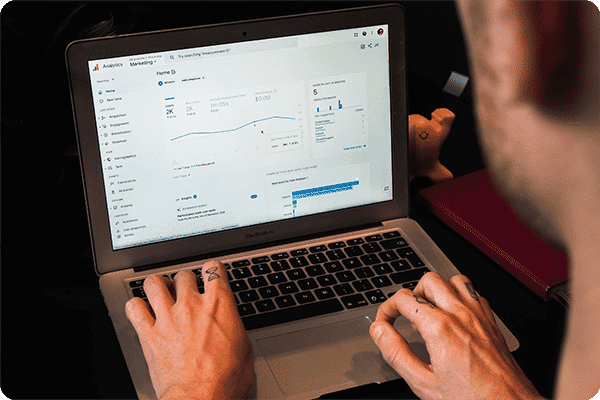 Is there a way to compare GA360 / UA historical data with GA4's new data?
It's important to understand that UA and Google Analytics 4 (GA4) are built on different data models, which means that your old UA data cannot be directly transferred to GA4. To effectively compare key metrics, we recommend running dual tracking for a few months and creating reports in Looker Studio or similar Business Intelligence (BI) tools to compare similar metrics side by side. Maintaining access to historical data is crucial for understanding variations in performance over the same period.
After 1st July, 2023, you will still have access to your previously processed data in your UA property for at least six months, depending on whether you have a standard or GA360 account. However, it's essential to plan for year-on-year (YoY) reporting as UA stops collecting data. While there isn't a one-size-fits-all solution, many of our clients are exploring options to export UA and GA4 reports and combine them into a single data source. Keep in mind that this approach assumes your metrics are calculated identically in both platforms.
A more flexible approach is to use the new period as a benchmark for future reporting, with GA4 becoming the primary source of truth. You can use the historical performance of UA as a heuristic for evaluating your overall performance.
How can I report on content groupings in GA4?
In UA, content groups can be configured both within the platform and by sending values through analytics tags. However, in GA4, content grouping can only be set via the analytics tag and not within the platform itself. Many of our clients find it more convenient to include content grouping as a standard dimension in the data layer, as opposed to defining it in GA configuration based on URL structure.
Is there anywhere I can find suites of reports that are relevant for a media-type site? I am primarily interested in traffic volume and source, engagement, top stories etc.
When using Explorations in Google Analytics, there are no pre-built templates specifically designed for media analysis. However, you can find a variety of reports in the reports section that focus on acquisition, engagement, and other relevant metrics. Additionally, Exploration allows you to customise the reports within the interface to align with your specific requirements. Alternatively, you could create a Looker studio dashboard or a template that you can repurpose. Looker studio allows you to seamlessly integrate GA4 data into a custom-built dashboard that best fits your reporting requirements.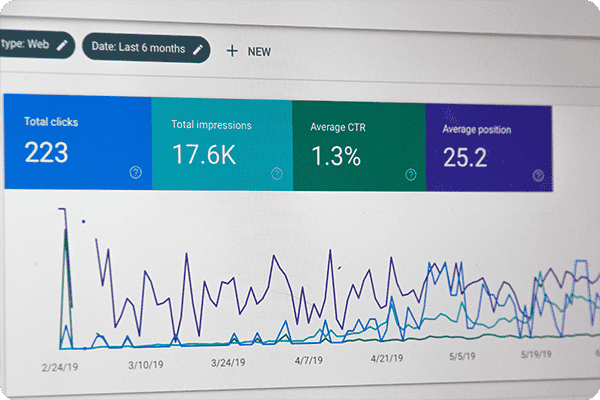 Can I merge my historic UA data with GA4 data?
It's currently not possible to combine the data sets from Universal Analytics (UA) and GA4 due to their distinct operating models. The two versions use separate schemas and have different definitions for events and dimensions, making it challenging to merge the data effectively.
As a result, the recommended approach is to focus on GA4 and start building a new set of historical data for future analysis and reporting. This will ensure consistency and accuracy in your data insights moving forward.
However, you can build a report using UA data to fit GA4 data structure, as the comparison won't be like for like.
Do I have to re-tag my entire website for GA4?
No, you would not need to retag your entire website.
However, transitioning to GA4 will require some re-tagging efforts. This will mainly include deploying configuration tags on your tagging platform.
To properly configure GA4 and track events, Google Tag Manager offers native tags that facilitate the process. Additionally, Google provides comprehensive support for relocating tags, especially for more complex tasks like migrating eCommerce tracking.
Can existing Looker Studios reports (linked to UA) be linked to GA4, or would you have to re-create your existing reports?
Migrating the data source from an existing dashboard to the new GA4 property is a straightforward process.
However, due to the differences in data formats between properties, we recommend modifying each dashboard element individually. Although some dimensions may remain the same, the measurements and metrics differ significantly, making it necessary to rebuild the dashboard from scratch.
Is it possible to set up something similar to the "Goals" in Universal Analytics?
Yes, GA4 supports conversion tracking. To configure conversions, you can select the events that hold the most significance for your company or add criteria to existing events. In addition to the automated conversion tracking mentioned earlier, users have the ability to designate up to 30 other occurrences as conversions. For example :
purchase (web and app)
first_open (app only)
in_app_purchase (app only)
app_store_subscription_convert (app only)
app_store_subscription_renew (app only)
Should I expect sessions to go down YoY when we move to GA4?
Session descriptions in GA4 exhibit variations compared to UA, and users may see slight differences between the two. This disparity holds particular significance for customers with global properties, where visitors are more likely to engage in overnight sessions on the website.
Gain an understanding of GA4 analytics sessions, here to understand how session IDs and numbers are generated when events are started.
How does attribution change with GA4 from UA?
In Universal Analytics, the main attribution model was the last-click-non-direct model. GA4's default attribution model is DDA or the Data Driven Attribution model, which allows it to better adapt to specific requirements of the business.
I've found limitations with building the Explore reports, and the integration with Looker could be better. The visualisations for Explore are limited, and I've discovered it only pulls through some dimensions and metrics to Looker. Which is best to use?
We recommend using BigQuery and integrating it with Looker Studio. BigQuery provides advanced capabilities for data manipulation, combining datasets, and making data transformations, allowing you to create a comprehensive and enhanced data source. Looker Studio, in addition to its powerful features, offers the community template library, which expands the possibilities beyond what Google has initially provided. By utilising BigQuery and Looker together, you can find new insights and maximise the value of your data.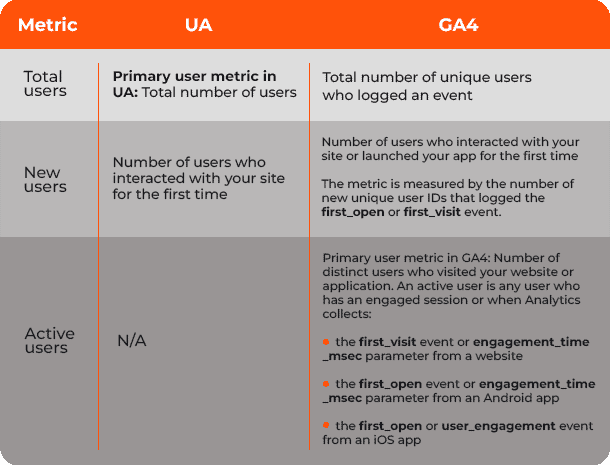 Given the change in how Google identifies users, has the definition of a 'new user' changed too?
To effectively implement cross-device and cross-platform tracking, having a user ID is crucial. Refer to the image below for more information.
What is the significance of the Engaged Sessions metric in GA4? And is a session duration of ten seconds considered as a standard measure for determining engagement in the industry?
The 10-second session length has long been utilised as a reliable metric for assessing landing screen effectiveness and user engagement on Firebase.
While it has proven effective in many cases, a 10-second threshold may pose a challenge for web pages that don't redirect. Such pages could potentially experience low web-engaged session durations, particularly if users are redirected to an app. It is recommended to investigate the cause behind consistently short session lengths by examining the goals of the website or app on that particular page and analysing user behaviours.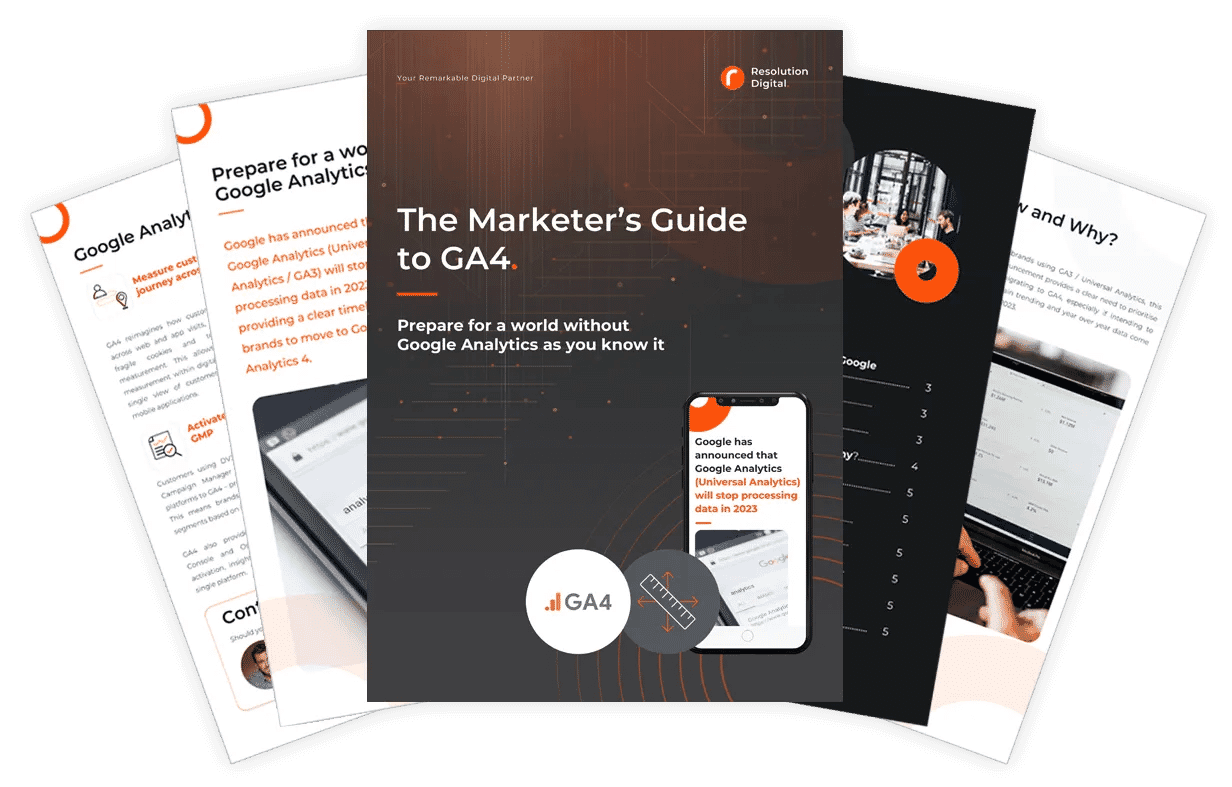 Can existing Looker Studio reports (linked to UA) be linked to GA4, or would I have to re-create the existing reports?
Switching a dashboard's data source to a new GA4 property is a straightforward process. However, due to changes in data structures, each dashboard element needs to be updated. It's important to note that the measures in GA4 differ from those in the previous version, even though certain dimensions can remain the same. Essentially, switching to GA4 requires starting over and adapting to the new data model.
Why do I see cross-channel in conversion paths?
Google now allows cross-channel attribution within data-driven models, enabling the identification of users who have accessed your website through a combination of sponsored and organic methods.
As a result, you may observe multiple networks appearing in your conversion pathways, reflecting the diverse channels through which users interact with your brand.
Does a GA4 engaged session count as a bounced session if a user scrolls the page and session duration is less than 10-seconds?
The engagement rate represents the percentage of sessions with user engagement, while the bounce rate indicates the fraction of inactive sessions. The bounce rate is the opposite of the engagement rate.
In short, a session is considered engaged if:
It lasts for 10 seconds or more
It includes one or more conversion events, or it displays two or more pages or screens.
Scroll is a bounce unless it is designated as a conversion.
As the transition progresses, we will continue to offer ongoing guidance and support throughout the migration process.
If you would like further clarification on the points presented above or have any questions of your own, please reach out to our data analytics team, who are ready to help you navigate through this new era of data analytics.
Resolution Digital has a variety of services to help you get started with GA4:
Learn about our Digital Analytics & Measurement services
Need help making the

switch to GA4

?