Amazon Marketplace is the most popular choice among successful retail brands. Let's explore why it could be the best choice for you.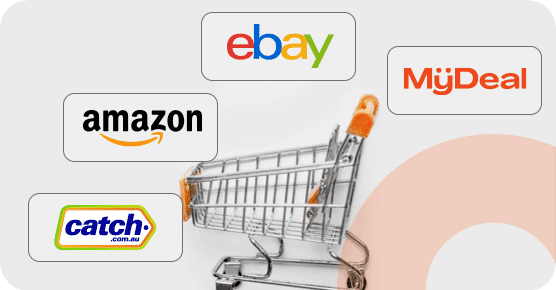 What are the leading eCommerce marketplaces?
While we are going to focus on the Amazon Marketplace in this article, you should also be aware of the other big-name options out there. eBay is an obvious one, with an audience of over 180 million users worldwide and a formidable record of connecting sellers with buyers.
Catch and MyDeal are eCommerce marketplaces that have become increasingly popular, but with an Australian market share, eCommerce category ranking of #8 and #15 respectively, they stand in the shadow of the Amazon eCommerce proposition.


What is eCommerce for marketplaces?
Businesses choose to sell on Amazon to either broaden the reach of their own website and benefit from incremental sales, or to use Amazon as their main sales channel. Either way, marketplaces such as Amazon offer an established platform for brands to showcase their products and the choice to either handle warehousing, shipping and logistical responsibilities themselves or to opt for fulfilment by Amazon (FBA) and benefit from discounted shipping rates, customer service management, increased storage space and more.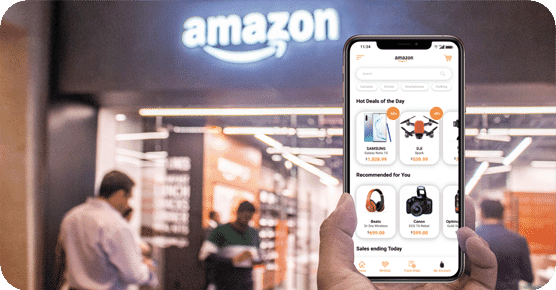 With an established eCommerce platform like Amazon, the enormous user base gives your brand exposure, accessibility and endorsement. Here are some fast facts to back up our point: Amazon has more than 310 million users all over the world.
In Q4 2022, around 143 million people visited Amazon Australia.
Amazon owns over 90% of the market share in five different common product categories.
86% of third-party sellers on Amazon in 2020 made a profit.
Online shoppers spend more time on Amazon than on the rest of the top 10 eCommerce marketplace websites combined.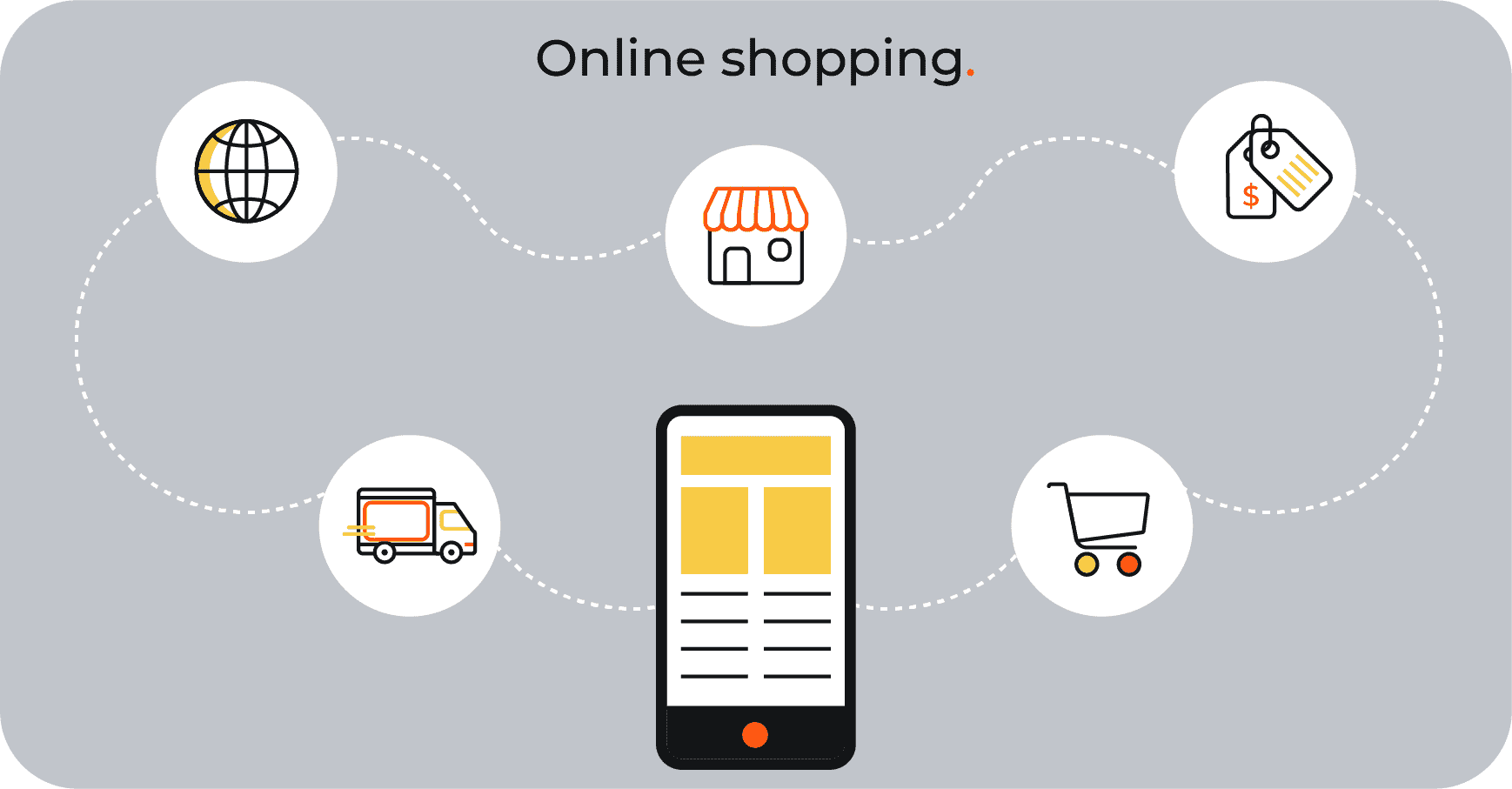 Is Amazon Marketplace right for your product?
The Amazon eCommerce platform has a remarkably diverse range of categories and products available through third-party brands that sell only through Amazon, those that sell on Amazon to complement their own site and those that sell directly to Amazon through Amazon Vendor Central.

Amazon Vendor Central is an invite-only platform for brands that want to simplify things by selling directly to Amazon. Amazon will send you a purchase order detailing what they want to buy and pay you once you send the inventory. Once you have demonstrated to Amazon that your products sell, you will receive an invitation. It is distinct from Amazon Seller Central, the standard web interface that brands use to market and sell products to Amazon customers.

Amazon provides flexibility. With Amazon Brand Registry, verified brand owners receive enhanced reporting tools compared to the average seller. They can exercise full control over their brand while continuing to use the tools that the Amazon Marketplace provides.
Amazon A9 algorithm
What you need to know
Underpinning all of this is the Amazon A9 algorithm, that determines where products rank in Amazon search results. It ensures that consumers find the most relevant product for their specific search. The algorithm measures text match relevancy, price, availability, customer feedback, content and several other metrics.
To rise in the rankings, brands must ensure that their products are retail ready. That means the right titles, the right descriptions, A+ content, quality images and genuine customer reviews; if you have a quality product that customers love, and you can prove it, the A9 algorithm will reward you with better visibility and therefore increased sales.


To truly get the best out of the Amazon Marketplace, you need to understand how Amazon's paid advertising structure works. Amazon ads have proven to be effective, but are sponsored ads better than paid ads? Should you invest in an Amazon brand store with a dedicated web address? Would automated marketing tools like vendor-powered coupons and price discounts assist you?
Going deeper than that, Amazon actively encourages and rewards brands who stage retail event campaigns like Black Friday and Back to School sales. They will naturally also reward those who invest in paid advertising and who find ways to optimise their listing organically.
There is an ideal structure and format for selling products through Amazon, and once you have found it, it is possible to double your sales volume in less than a year.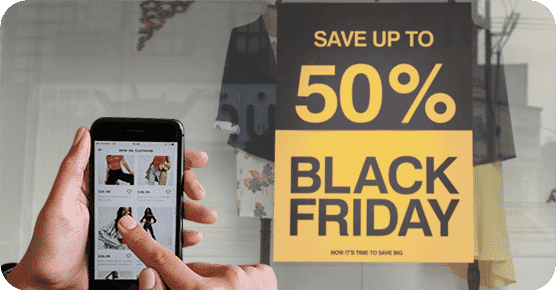 Taking the next step
If you're not taking advantage of the Amazon Marketplace, you're missing out on viable opportunities. We produced Australia's first Amazon eCommerce accelerator program that covers retail strategy, catalogue management, brand building, tools and analytics, and more. We'll make your product range ready for Amazon and ensure you're getting the best out of the platform.
Our eCommerce team are the experts at developing eCommerce marketing strategies with unparalleled depth, through paid media, SEO, development, analytics, and optimisation.
Last updated 25 Aug 2023.
Learn more about our eCommerce Services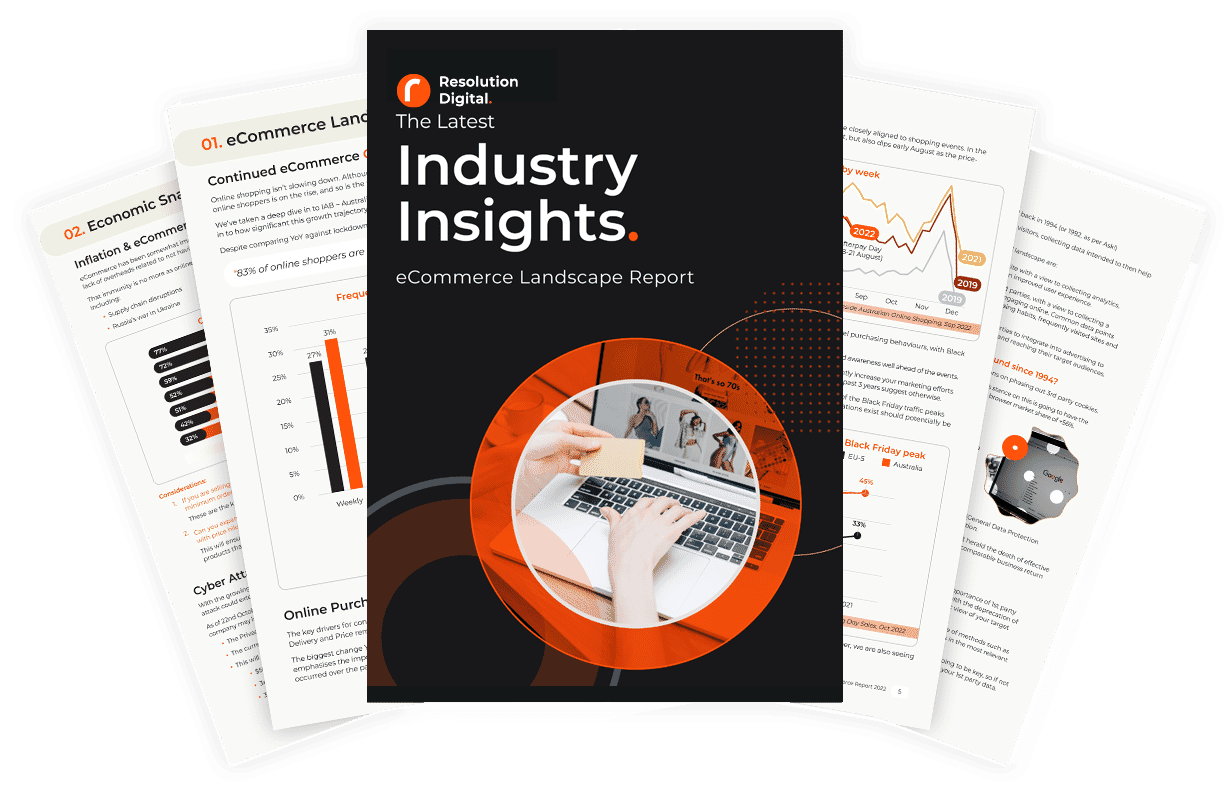 The latest industry insights: eCommerce Landscape Report
This report is intended for any brands with an online presence, including account managers, eCommerce specialists and agencies, and internal account teams or for those interested in deepening their knowledge of the current eCommerce landscape.
Talk to us about how we can accelerate your Amazon Marketplace strategy