GA4 Advanced Advanced Training Insights course 2022 is designed to educate and empower teams to make the switch and start leveraging this powerful analytics platform.
That's a wrap!
Our Google Analytics 4 (GA4) Advanced Training Insights course was held today.
Thank you to our GA4 team - Phil Forrest, Priyanka Basava Raj, Henry Bioley-Delacoste and Richard Bedford, for presenting and giving all attendees the opportunity to ask questions and make comments throughout the day. It was valuable, hands on experience and we followed along with the practical exercises on a range of topics.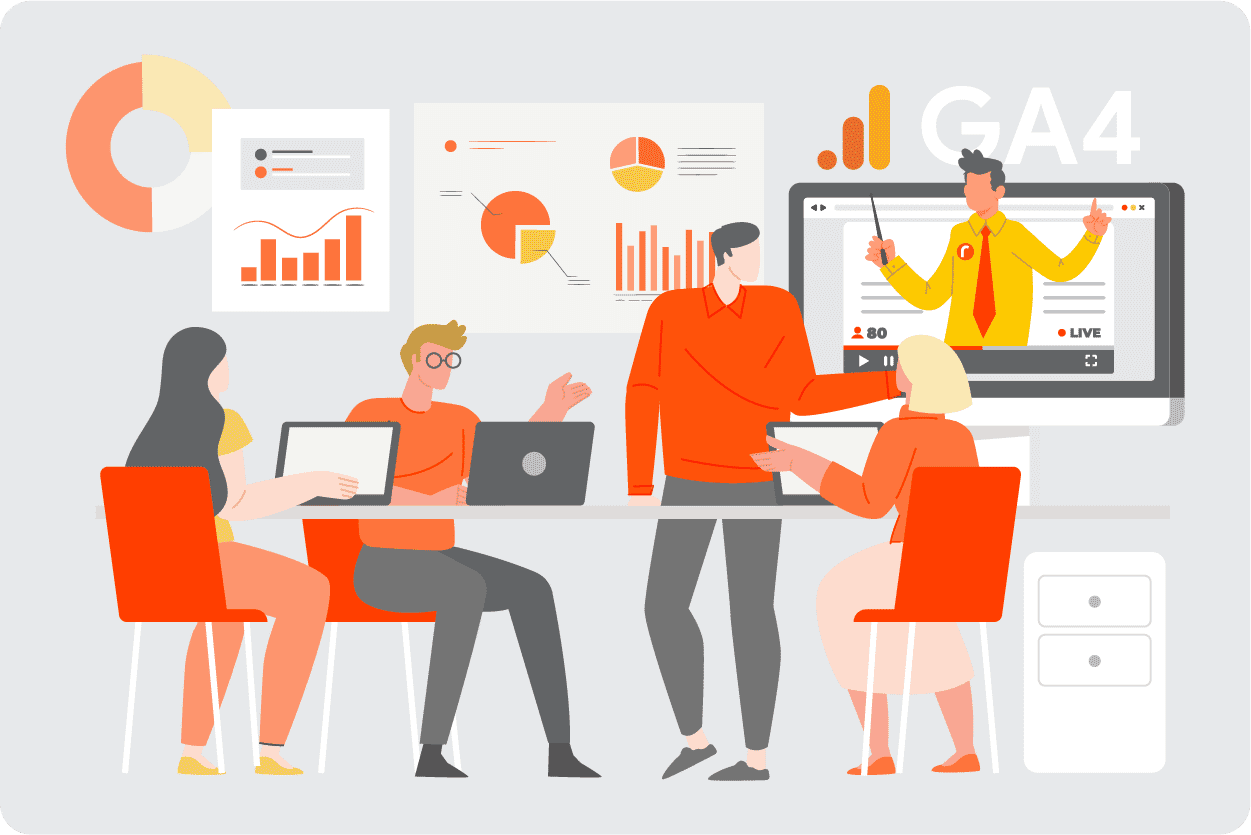 Some key topics covered:
Introduction to GA4 - what makes it different and key fundamentals.
Key reports - practical examples and analysis.
First-party data and the end of third-party cookies - how prepared is your business?
Effective tagging - attribution modelling, custom reports.
Analysis through data segmentation - audience targeting.
Register your interest to stay in the know about our upcoming GA4 training courses.
We also offer bespoke training courses, unique to your team's needs.
Building upon the training series, we have developed an extensive FAQ series that aims to address and clarify the most frequently asked questions regarding GA4:
To stay informed about the upcoming course and other offerings, news and insights, sign up to our newsletter.
Our GA4 teams are here to answer any questions you may have about GA4, so contact us today.
Learn about our Digital Analytics & Measurement services
Are you ready to make the switch to GA4?