Google Analytics 4, or GA4, is Google's most ambitious analytics platform yet. We're going to take you through what's new in GA4, how it differs from what you're used to, and why now is the time to make the switch.
As GA4 is the new default GA platform, the question isn't "will I have to switch?" It's "when?"
Released in October 2020, Google Analytics 4, or GA4, is Google's most ambitious analytics platform yet. As the successor to Universal Analytics, it's natural to think of GA4 as an "upgrade," but it's actually a different product.
We're going to take you through what's new in GA4, how it differs from the Google Analytics you're used to, and why now is the time to make the switch.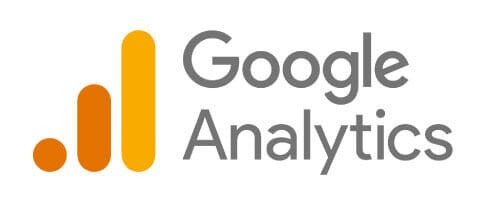 Universal Analytics vs Google Analytics 4: What's different?
The way GA4 collects and structures data is unlike any past versions of Google Analytics. That's why we say it's more like a brand-new product, rather than an upgrade to the existing platform. In fact, GA4 was built on the foundation of App + Web, a completely separate Google product, which was released in 2019.
Data modelling with AI and machine learning
The core difference between GA4 and every other version of Google Analytics is the use of AI and machine learning to model data and produce insights. Anyone who has been in the business long enough has seen internet privacy laws gradually restrict the information available within GA accounts over the years. As more business owners and marketers faced the dreaded "no data" in their reports, Google was working behind the scenes to build something smarter and future-proof.
Google Analytics 4 gathers data and uses modelling to fill in the gaps. Instead of seeing data become less and less available, GA4 users will have access to sound estimates based on modelling from their data sets. Digital measurement has never been perfect, but Google has found a way to provide more information without compromising user privacy or having to rely on cookies.
Events-focused measurement
Previously, GA measured and grouped interactions by session. Google Analytics 4 approaches measurement differently. Using an events-based model, each user interaction on GA4 is measured as an event, which puts the focus back on the individual user and their complete journey, rather than a group of interactions within a certain time frame on a certain platform. 
This allows for smarter cross-platform and cross-device tracking and more accurate data modelling. For example, with web and app properties now under one roof in GA4, you'll be able to easily determine if people begin their journey on your app and then follow through with a purchase on your website.
Using a feature called Enhanced Measurement, most event tracking can now be set up automatically, including video engagement, scrolls, and file downloads. It's also easier to set up events as conversions, with just the tick of a box.
Top new metrics and features
We've talked about GA4's core structural differences. But there are a ton of other features to get excited about too. We've included some of our favourites here:
Engagement rate: Bounce rate is a thing of the past in GA4 and users will now have access to more meaningful engagement metrics, including engagement rate (engaged sessions / sessions). Engaged sessions are defined as when a user has interacted with one of your properties for at least ten seconds. An engaged session can also occur when an event takes place or at least two page views are recorded.

Deeper integration with Google Ads: GA4 links up with Google Ads to create an experience that is far more integrated than ever before. Targeting custom audiences can be as specific as "Android users from Sydney who have engaged with the site (for example, have filled in a contact form) in the past 30 days, but have not yet purchased."

Reports packed with insights and analysis: It's a whole new world of reporting in GA4. In addition to the analysis tool (a feature that was previously only available to GA360 users), there are quite a few report types to look forward to. We love the life cycle reports, which focus on the entire user journey and help analyse each stage of your customer's eventual purchase.
When should I set up Google Analytics 4?
As soon as possible! New GA4 properties now default to GA4, which is a strong indication that Google intends to phase out Universal Analytics eventually. But this isn't the only reason to consider setting up GA4 sooner rather than later.
The moment, you can continue to run Universal Analytics in addition to a GA4 property, which is what we'd recommend. This is a great opportunity to allow Google to gather a baseline of new data within GA4 while you still lean on Universal Analytics for your historical data and reports. While your machine learning models work away in the background and you get used to the new interface, you can still rely on the version of GA you're familiar with. In fact, we'd recommend running both GA properties for as long as possible to ensure you have enough data to move forward with when you officially switch to GA4. Another reason to keep both properties running is that GA4 is still in beta and doesn't have all of its features yet.
Though the details about when Universal Analytics will be phased out are not yet known, it shouldn't really factor into your decision on when to get started with GA4. Ultimately, the main reason you should be moving to GA4 now is because it's a superior product with enhanced tracking and measurement. The sooner you begin collecting data within GA4, the sooner you'll have fresh insights for creating smarter marketing strategies.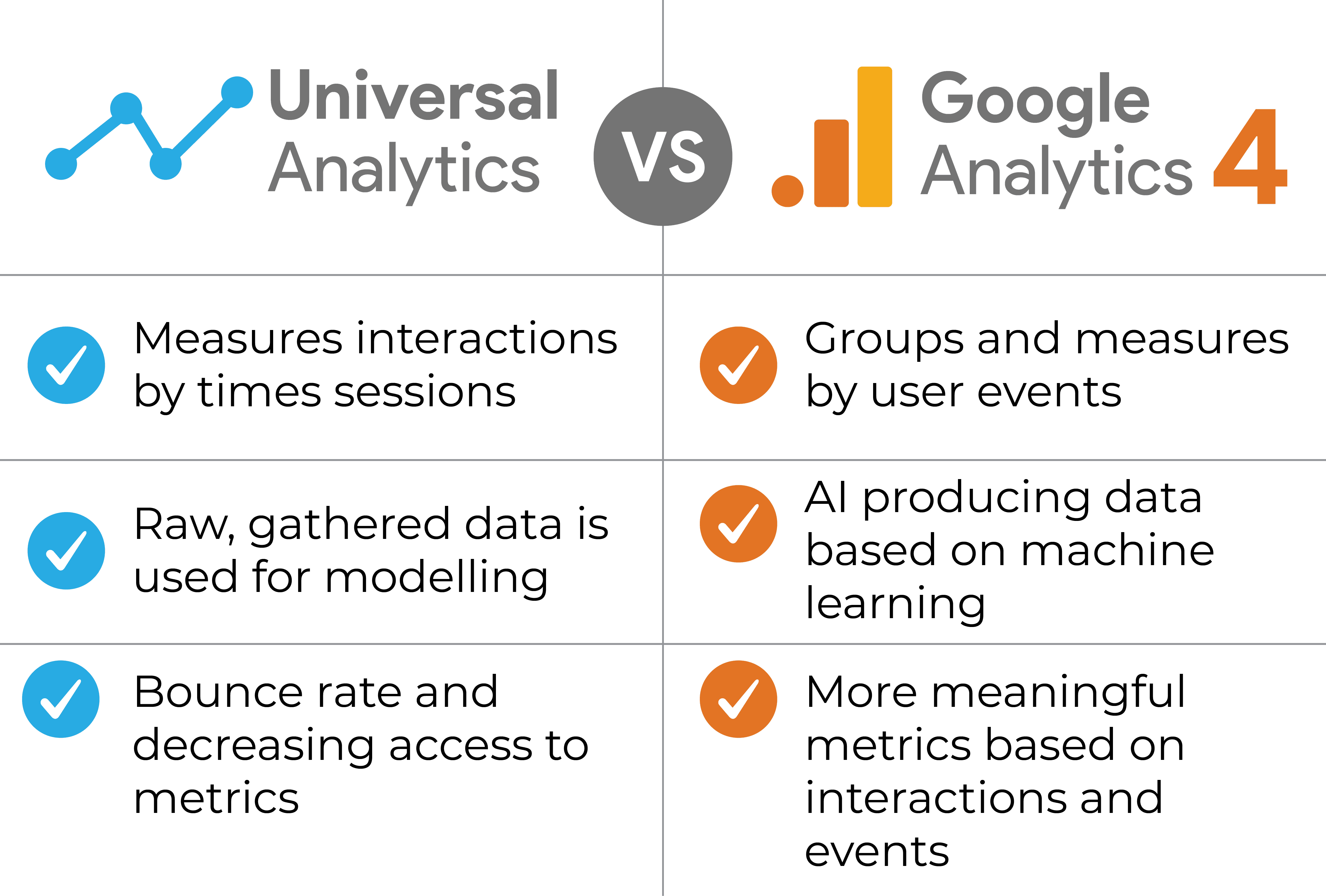 Comparing the features of UA and GA4
A quick recap of what GA4 offers
For anyone looking for the TL;DR version, we've summarised it here:
Data modelling via machine learning that provides a fuller picture of your customers and their interactions on your site and app
Website and app all under one roof
An events-based, user-focused approach to measurement that provides smarter cross-platform and cross-device tracking
Automatic event set up thanks to the Enhanced Measurement feature
Easier conversion set up
New and more meaningful engagement metrics
Improved reporting and analysis that focuses on customer journey and life cycle
Deeper integration and specific targeting within Google Ads
Resolution can help you make the move to Google Analytics 4
If you're ready to start using GA4 to supercharge your marketing strategies and gain deeper customer insights, we can help! Our GA4 experts are able to assist with full set up and configuration so you can make the switch with confidence. Contact us to get started.
Resolution Digital has a variety of services to help you get started with GA4:
Learn about our Digital Analytics & Measurement services
Need help making the

switch to GA4

?