When Marketing Mix Modelling (MMM) is used effectively, we generally see a lift in 10-20% sales. Have we got your attention?
In this 2 part series, we'll go through what is MMM, what are the benefits, limitations, how it differs from attribution models in a cookie-less future, and everything else you need to 'get' your MMM right.
Alright, without further ado, lets dive in:
What is Marketing Mix Modelling (MMM)?
MMM is:
"Data driven decision-making for robust investment and financial forecasting to drive measurable business growth."
A Marketing Mix Modelling (MMM) analyses the past to predict the future, but ultimately it's about hitting targets and growing the business, by understanding the impact marketing has on short-term performance and long-term brand growth.
By analysing what happened historically, marketers are equipped to assess past performance to predict future outcomes. These insights allow marketers to model potential sales (or other KPIs) forecasts using predictive tools and scenario planners. In turn, you will understand the impact that any adjustments in media investment and marketing resources will have, and the impact of econometric factors on sales outcomes.
What do marketers need to know about getting started with MMM?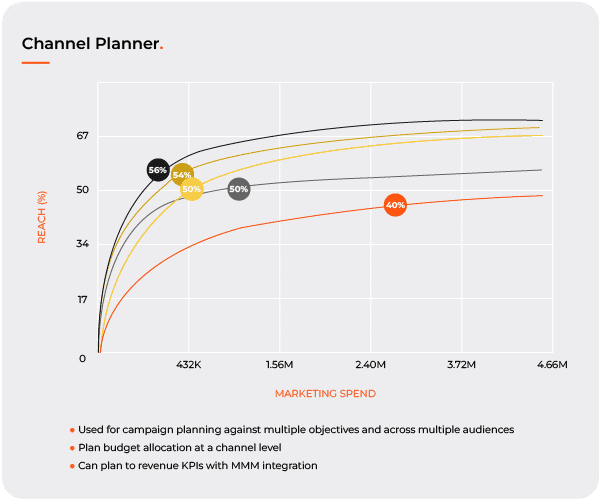 MMM allows marketers to:
Predict the annual or long-term sales outcomes, based on planned marketing strategy.
Address the sales gap between the prediction vs the growth target set by the business.
Optimise the media strategy to increase long-term ROI.
Optimise marketing mix and channel investment to increase mid and long-term ROI.
MMM may also be somewhat inaccurately referred to as Econometric Modelling. Econometrics refers to the broader application of mathematical and statistical models or techniques to economic, financial, social, or business data. Many of these econometric techniques are used within MMM.
Is Media Mix Modelling the same as MMM?
In modern practice, Media Mix Modelling and MMM aim to solve the same business challenge – namely: how do my marketing tactics impact sales (or other macro business outcomes)?
How are marketing models built?
If you feel like MMM seems complicated, you're right! It's actually mathematics, not marketing. MMM is a statistical modelling technique that identifies the impact of each marketing channel, which a brand may be using in addition to many other factors. MMM can also be applied to offline channels such as television, radio, and print, offering a truly holistic view of all channels.
The concept of MMM is based on factors that can be manipulated to drive sales, otherwise known as the 4P's: Product, Price, Promotion, and Place. It takes variables within your control, such as marketing tactics and spend, in addition to other 'uncontrollable' variables, and makes predictions about conversions based on your 'media mix'.
For example, modelling can determine if success was due to a promotion, an external factor, or both. Modern MMMs have expanded in scope beyond the original 4P's as more granular and reliable data has become available, including:
Brand health
Content engagement
NPS/ Customer Experience Scores
Seasonality
Economic factors
Competitor activity
Bespoke data feeds that are measurable, such as weather and consumer confidence.
The benefits and limitations of MMM
Though MMM might sound like a dream come true for marketers (and it is in many ways!), it also has its limitations. However, let's start with the good stuff first.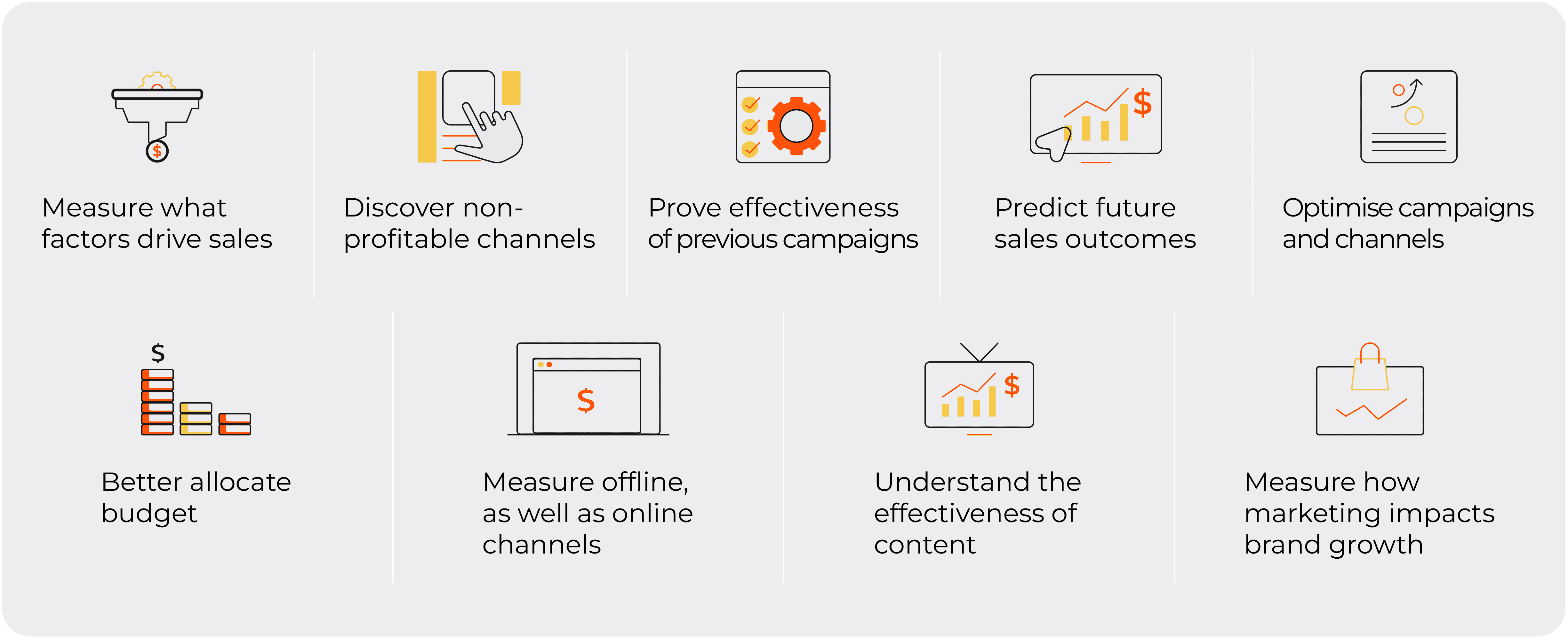 When MMM is applied, marketers can use the results to:
Measure what factors drive sales for the business in a data driven, interpretable, and explainable manner.
Discover non-profitable channels that should be down weighted in the marketing strategy to better allocate budget.
Prove the effectiveness of previous campaigns or channels and predict future sales outcomes based on collected data.
Measure offline, as well as online channels, allowing for a more holistic view.
Understand the effectiveness of content and how marketing efforts impact brand growth.
In short, MMM provides marketers with the data they need to optimise their media mix and increase ROI.

The benefits of MMM are clear and appealing. But we can't talk about MMM without mentioning its limitations, too:
Due to complexity, MMM results are nowhere near as quick and readily available as the real-time data analytics digital marketers are used to. MMM often requires large sets of data over a longer period of time (typically 2 years' worth of data) in order to identify insightful patterns. In such a fast-paced environment, this can be a challenge for marketers.
MMM provides high-level, aggregate insights that do not delve down to the individual customer level, as customer-level data is not available for most of the channels or data sources.
More detailed information, such as the relationship between channels and insights on the customer journey, is not provided.
What do marketers need to know about getting started with MMM?
As you can see, MMM isn't an all-in-one solution, and instead should be thought of as one of many useful items in your measurement toolbox. Stay tuned for part two on how MMM can be used to navigate a post-cookie world.
Get in touch with us today to find out how you can optimise your marketing strategy with MMM.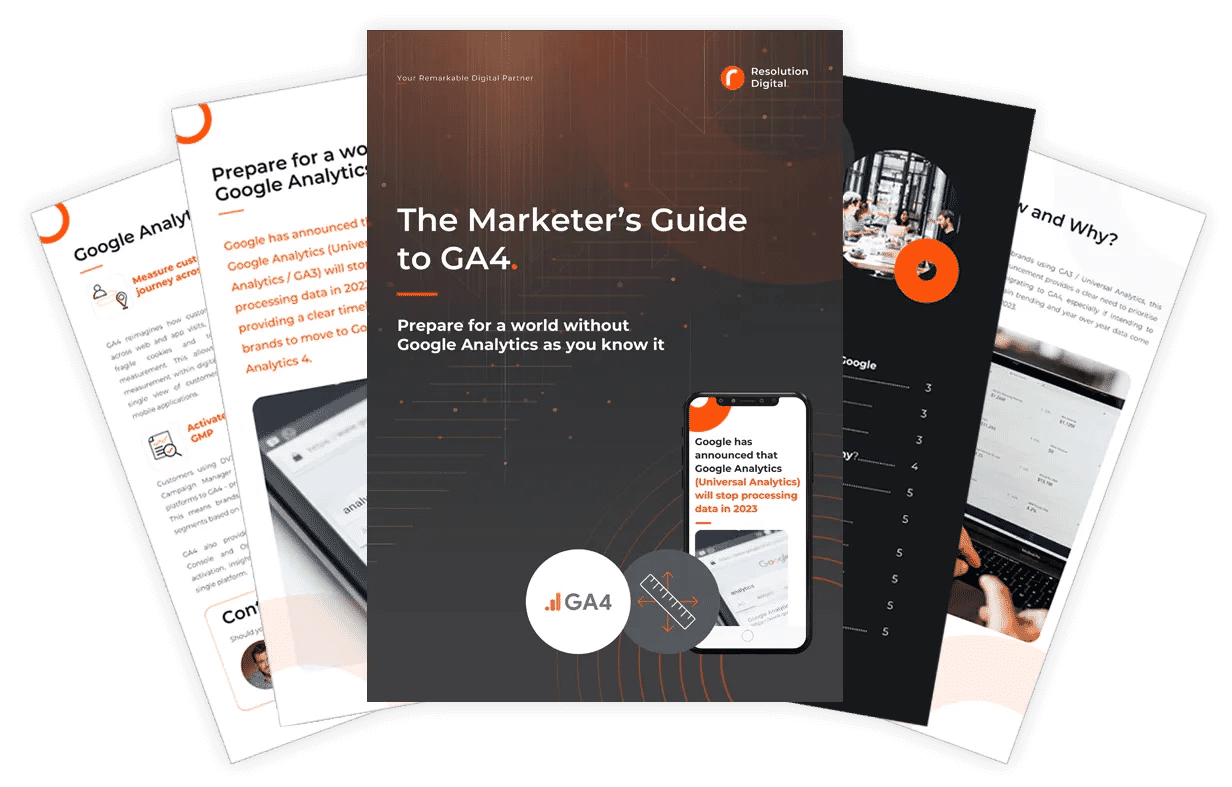 Google Analytics as you know it is retiring
Google Analytics 4 (GA4) will replace Universal Analytics, which will stop collecting data on 30 June, 2024. Download our guide and prepare for the future of Google Analytics.
Learn more about our digital analytics & measurement services