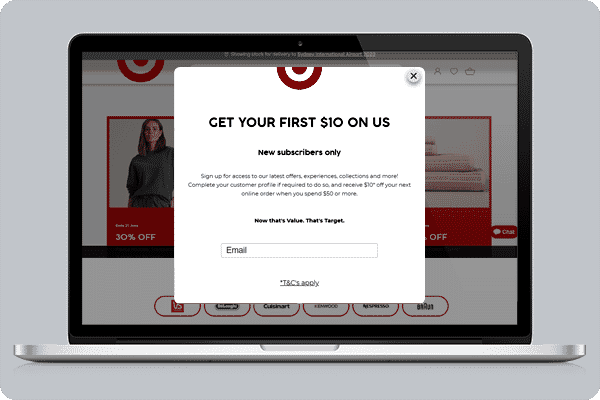 Insights
Following an extensive review of quantitative and qualitative datasets for the Target website, we identified that the newsletter was severely underperforming. The placement on-page across the site was poor, resulting in low conversion rates, despite a strong value proposition of $10 off for new customers.
After successfully implementing pop-ups to drive newsletter awareness, we further utilised a pop-up template framework across other stages of the customer funnel, without negatively impacting the user experience.
Given the significant volume of traffic on the Target site, seasonal activity was not being pushed effectively outside of the homepage.
We decided to target returning customers across a range of seasonal content with specific pop-up messaging.