Our GM of Digital Innovation, Melanie Burlett shares her insights into personalisation and why brands should be lapping it up to deliver great customer experiences.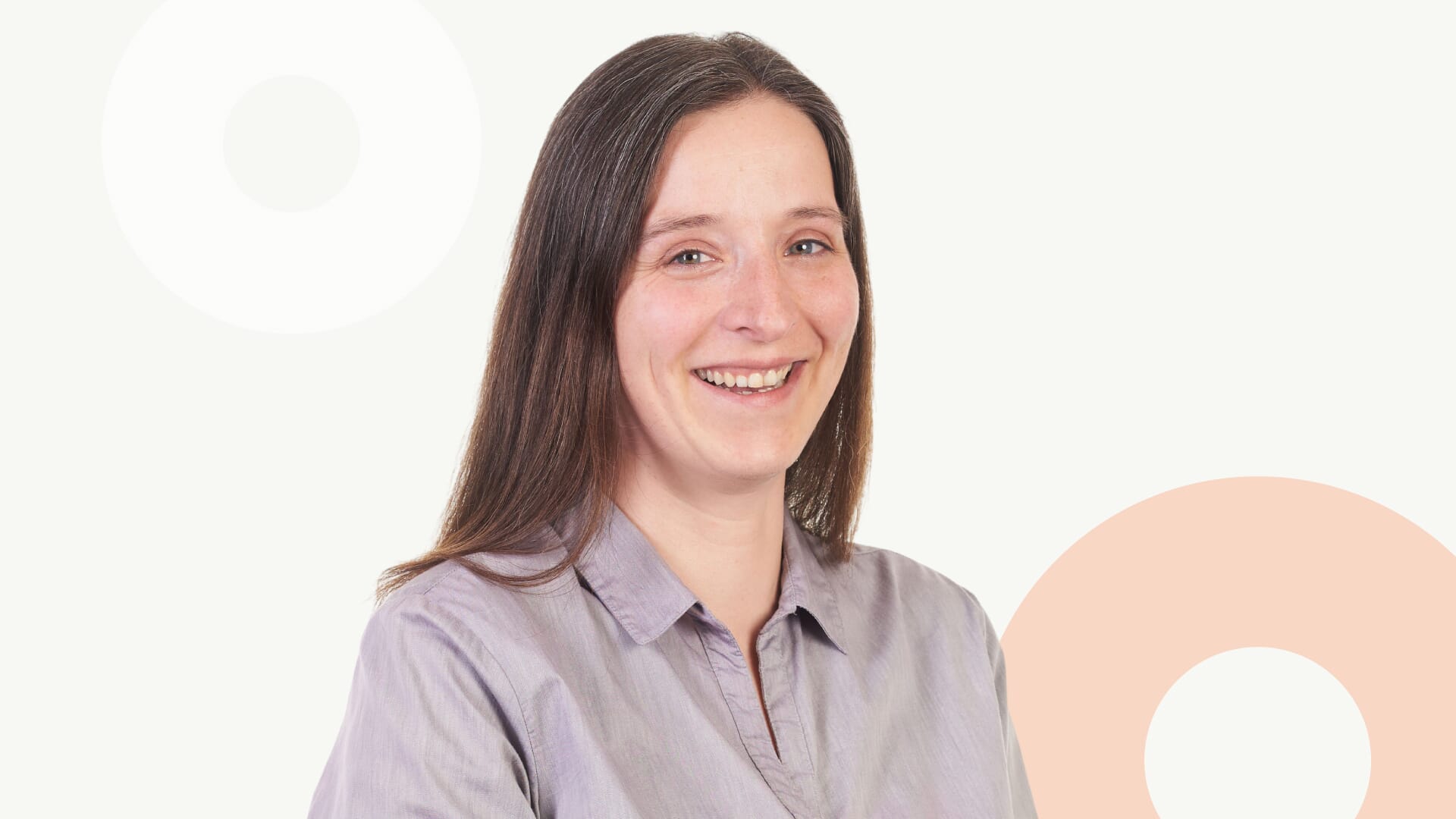 Melanie Burlett, Resolution Digital's GM of Innovation
Is advanced personalisation the answer to great customer experience?
You may be well aware that personalisation is a key piece of the digital CX puzzle to deliver customer experience and to remain competitive. However, understanding what it really means, the direct benefits to customer experience and how your business can reap the rewards of exceptional personalisation and how it drives business results is another story.
According to our recent State of MarTech report, less than half of Australian marketers have embraced personalisation as part of a first-party data strategy. However, advanced personalisation is a key ingredient for brands to satisfy growing customer expectations in a cookieless future.
Is which focus on the customer data they hold will be able to deliver a more consistent personalised customer experience (CX) across multiple devices and channels, to better meet the wants and needs of their customers and ultimately can help brands establish and retain their competitive edge.
Firstly, what is Personalisation and why does it matter?
Rather than take a one-size-fits-all approach, personalisation puts the interests, needs and attributes of customers first and enables businesses to customise every interaction between the customer and the brand, ensuring a deliberate and purposeful connection. This results in a highly captivating customer experience that is tailored to individual preferences and needs.
A basic personalisation strategy draws on basic customer data, such as addressing them by name, to make messages feel more personal and relevant. Building on this, personalisation through advanced segmentation allows marketers to create tailored content and journey stops based on a common set of characteristics, such as age, gender, and location.
According to our State of MarTech Report, 19% of marketing leaders in Australia do not have any personalisation in place. 41% of survey respondents however have basic personalisation in place.
Advanced personalisation takes things to the next level, by considering individual behaviour such as previous interactions and purchasing history as well as where they sit within the customer life cycle. It can also respond to circumstances and buying signals in real time, personalising and optimising the customer experience on the fly.
Along the personalisation maturity curve, adopting advanced personalisation also opens the door to add powerful AI supported tactics in the future, to segment the customers based on their potential lifetime value. This enables brands to focus on higher valued customers by predicting future behaviours.
A successful personalisation strategy positively impacts conversions, customer satisfaction and business results. Businesses which leverage personalisation generate 40 per cent more revenue than those which don't, according to McKinsey. Customers are more likely to make repeat purchases from those companies that personalise and better at driving upward migration and customer loyalty. Personalisation can also reduce Customer Acquisition Cost by up to 50 per cent, while increasing marketing spend efficiency by up to 30 per cent.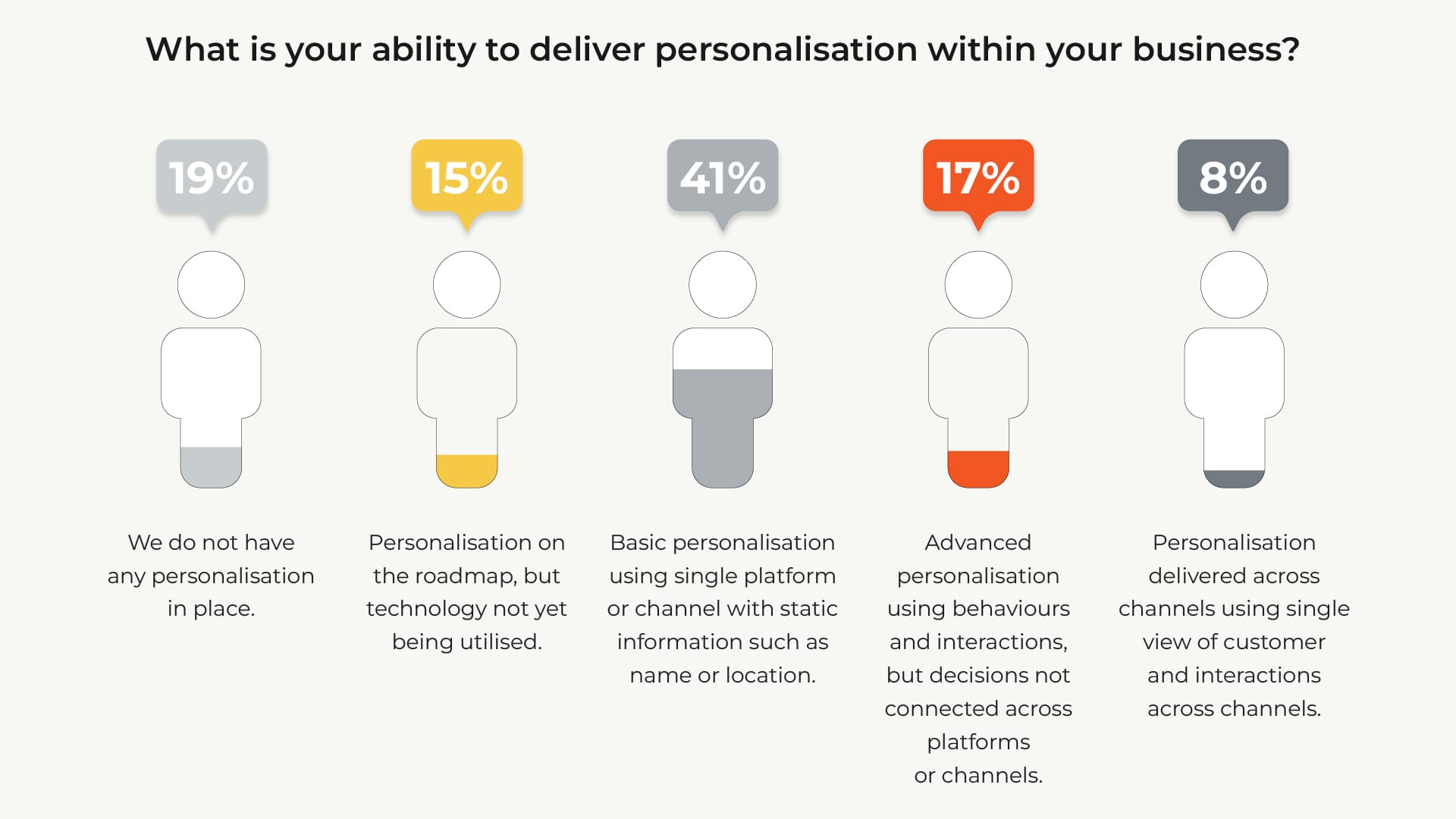 How ready are Australian marketers to deliver personalisation within their business?
Only 12 per cent of marketers we have surveyed have implemented a first-party data strategy to drive effective targeting and personalisation across owned, paid, and digital channels, according to the survey findings.
An additional 5 per cent of businesses are less than six months away from implementing a personalisation solution. Another 19 per cent have a data strategy but are still in the early stages of developing partnerships, technologies, and process changes.
What does an optimal customer experience look like?
The optimal customer experience isn't just personal – it's contextual and delivers value across all touchpoints throughout the customer lifecycle, Forrester notes in its 2021 Guide to Personalisation-Related Research.
Advanced personalisation goes beyond any single technology to focus on contextually relevant experiences that boost customer value by interpreting interests, interactions, and intent. This includes a more consistent experience across devices and channels.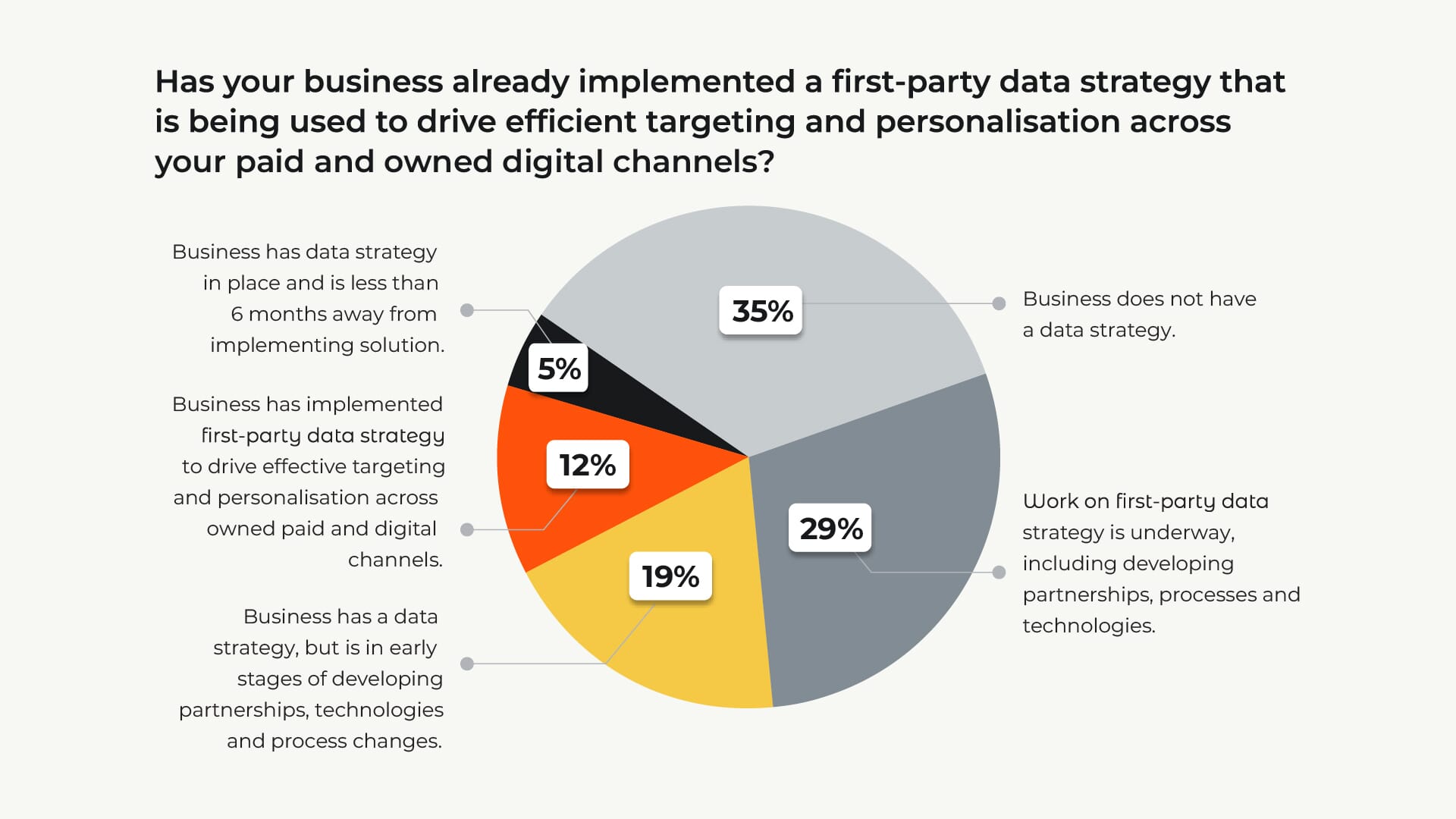 Personalisation is key in delivering delightful omnichannel experiences, and according to a Harvard Business Review study, customers who engage with brands across multiple channels spend an average of 4% more in-store and 10% more online. Looking at customer retention, the impact of omnichannel is even more significant, as brands with strong omnichannel strategies retain an average of 89% of their customers, almost triple the retention rate of companies with weak strategies.
Acknowledging "conscious consumerism" is a key customer experience trend, as consumers place a greater focus on environmental and political considerations. Immersive AR and VR experiences are also becoming more popular, showcasing products and brands as well as building virtual worlds around them.
As marketers prepare for a cookieless future, advanced personalisation is a fundamental tool for shaping delightful and fully connected customer experiences that grab consumers fleeting attention and which will keep customers coming back.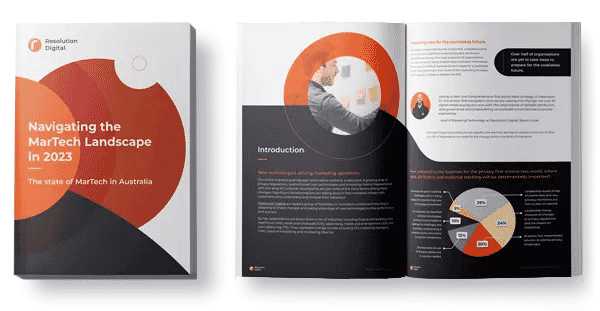 The State of MarTech in Australia 2023
The online marketing landscape continues to evolve at a rapid pace. We surveyed a group of marketing leaders in Australia to see how they're taking advantage of new technologies to drive remarkable results.
Contact us to discover how we can deliver Remarkable results for you.