It's a wrap! The highlights from 2022.
It's been a remarkable year of growth, flexible working and being reunited with friends and colleagues, and despite all the changes over the past few years, our team continues to thrive.
We've collated some of the highlights below, so let's begin.
Awards and Industry Achievements
We brought home the Best Digital Services Award at this year's B&T Awards and were also shortlisted for the Performance Agency of the Year, Best CTV Campaign and Best Digital Transformation awards.
Our CEO, Des Odell commented,
"I am extremely proud of our team and all that we have accomplished to date. We have some of the best talent in the industry, and the remarkable results we have achieved for our clients are a reflection of this."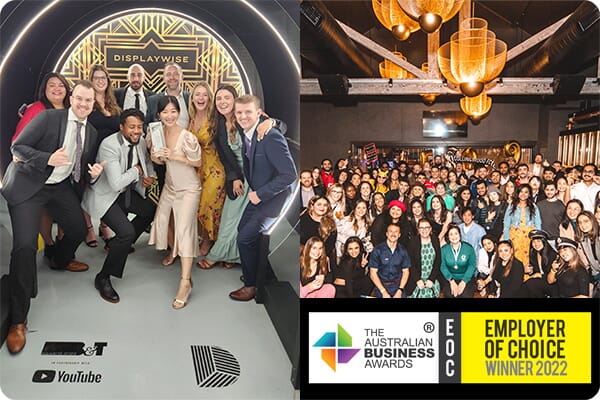 We won Employer of Choice at the Australian Business Awards 2022 for the 8th consecutive year, recognising organisations that develop leading workplaces that evolve with shifting environments. We strive to create a workplace that puts people first, so this award signifies that we are achieving this goal.
Reso in the News
Our Media Room is a good place to stay up to date with our talented team's published insights, useful articles, media news and market updates. Here are some key highlights from 2022:

Our Resolution Digital team covered a range of topics for the 2022 B&T Rockstar series focusing on how adaptation and evolution have become fundamental to success.

Mi3 published this article which discusses how incoming privacy changes and Google's moves to phase out cookies on the web and tracking across mobile devices will fundamentally change how digital marketing functions. IAB CEO Gai Le Roy, Resolution Digital COO Philip Pollock and Nine commercial product & data chief Ben Campbell unpack what's coming down the track, and what marketers need to do now as the age of hyper-targeting comes to an end.
To acknowledge and celebrate International Men's Day this year, Richard Hopkins joined us to share his insights on collaboration, successful teamwork and lived experiences from his previous career spanning almost 30 years in Formula One. During Richard's time at F1, he supported teams from never having won a Grand Prix to celebrating success as World Champions. The talk was streamed live to our remotely working Reso's, Melbourne and Brisbane teams. Read the full AdNews article, here.
Resolution client LiSTNR "Open Your Ears" won this year's ACRA Marketing Campaign of the Year. Southern Cross Austereo's (SCA) CMO Nikki Clarkson is setting a new course to deliver personalised audio at scale, from broadcast to digital entertainment. Read the full Mumbrella article, here.
Pinterest launched its first-ever holiday gift guide, enabling Resolution client Mecca to directly inspire shoppers through curated boards of shoppable items. Read the full B&T article, here.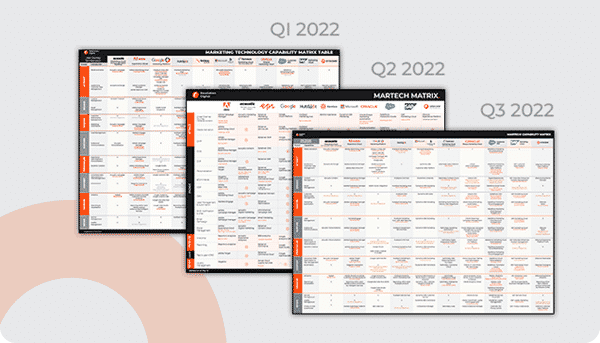 Impact and Momentum
The MarTech Capability Matrix
The MarTech space is constantly evolving. With over $250 billion spent on tech acquisitions in the last 20 years, there is little similarity between how each MarTech platform works in line with a common user journey. That's why we created the MarTech Capability Matrix, updated every quarter, to make it easy to understand each major MarTech vendor's capabilities against a common user journey.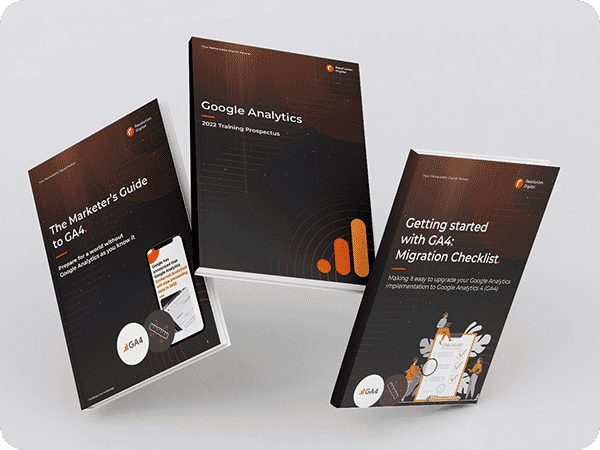 GA4 Support
Google has announced that Google Universal Analytics will stop processing data from 30 June 2023. Our team has developed methodologies for brands to transition seamlessly to this new privacy-enhanced digital analytics technology with no analytics downtime.
Throughout the year, our Google Analytics 4 services team has published:
In October, they also hosted a GA4 virtual training event with a live Q&A to help people start leveraging the powerful new analytics platform. In case you missed it, we are running another one on 7 March 2023. Register your interest here.
Reso Culture
This year we turned 9 and as we move into the double digits in 2023, we reflect on how far we have come. Our team is unique, and that's our greatest strength. We draw on the diversity of our team and create unique ways of thinking and approaches to challenges.
We launched Re:Charge in October in preparation for OMG mental health week. This platform gives our teams many benefits, including discounts from over 400 retailers, wellness and nutritional classes, financial health check-in and peer-appreciation voucher giveaways.
Reso Diversity & Inclusion (D&I) Chapter
We are committed to Diversity, Equity and Inclusion and this year we celebrated and acknowledged a huge range of cultural milestones (35+) with one social event each month. Some key events we have celebrated included Lunar New Year, International Men's and Women's Day, R U OK Day, Wear it Purple day, Harmony Day and the Moon festival. We established our first Gender balance committee working group and this year celebrated greater balance throughout the various levels of the organisation.
Our Open Committee celebrated 'coming out again a few weeks ago in aid of raising awareness and celebrating our pride community. Our RAP committee has hosted a range of events this year including a warm welcome to Eveleigh with a traditional smoking ceremony, NAIDOC and National Reconciliation Week.
RAP
Omnicom Media Group (OMG) is focused on closing the gap and strengthening our engagement with Indigenous Australians. We've formed a Reconciliation Committee to create and implement our first Reconciliation Action Plan (RAP). With our RAP being endorsed earlier this year, we have committed to educating our people and raising awareness of Aboriginal and Torres Strait Islander history.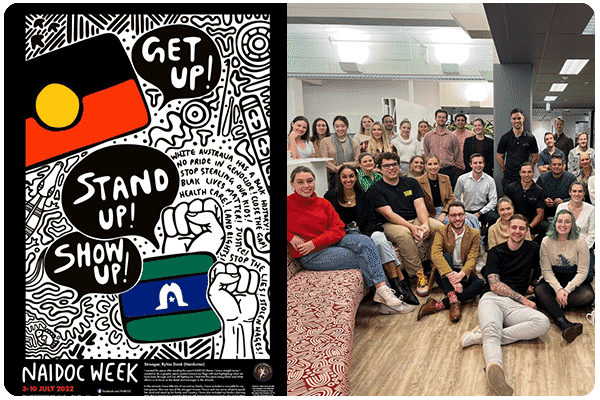 This year's National Reconciliation week theme was "Be brave, make change." Our offices held welcome-to-country and smoking ceremonies, during which we shared videos, magazines and articles. The Melbourne team took part in the Birrarung Wilam walk, alongside an experienced Koorie guide to learn how the land on which Melbourne is located has changed over time and its significance to the local Kulin Peoples.
NAIDOC week celebrations are held annually across Australia to celebrate the history, culture and achievements of Aboriginal and Torres Strait Islander peoples. This year we focused on First Nations art and the theme of "Get up, stand up, show up."
Our teams participated in bracelet weaving and created some amazing artwork, two of which are hanging in our Brisbane office.
Reso Growth
We've enjoyed getting to know everyone and are excited to see how our team continues to grow next year.

People Recognition
Each month, an employee that encapsulates one of our core values is crowned Reso of the Month. Here's a quick recap on the people who shone brightest this year.
• January – Priscilla Sung
• February – Kari Mather
• March – Aarti Heble
• April – Paul Zantiotis
• May - Arunima Sharma
• June - Ligi Chang
• July - Disha Nikalje
• August - Mitchell Laarhoven
• September - Lauren Serio
• October - Lisa Le
• November - Claudia Zullo
• The big prize, Reso of the Year, was awarded to
Paul Zantiotis and Siddhanta Poudel
Let's get Social
We have a designated Vibe team that organises social events throughout the year and a Spirit Committee that prioritises your health and well-being with classes like yoga, meditation and workshops. You can bring your dog to work anytime for your peace of mind (and theirs) and hit the slopes every year on our annual ski trip.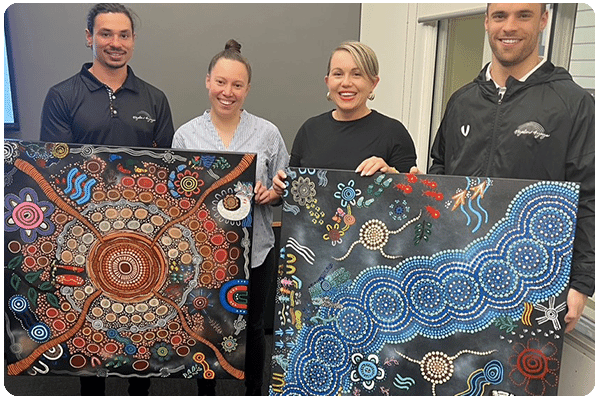 The collective sum of our talent's differences, life experiences, knowledge, innovation, and self-expression is represented in our culture and unique solutions.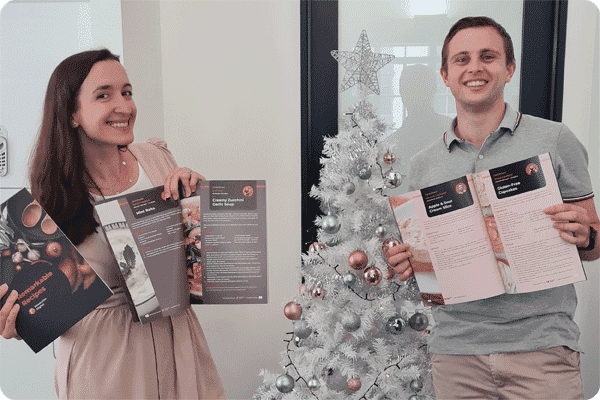 Our recipe book assembles over 40 Remarkable recipes. Resos submitted recipes close to their hearts, and our design team created what became a beautiful celebration of cultures, experiences, memories and the joy of sharing.
Looking for a

full-service digital agency

?